---
WWE Lobbying For Sports Betting On Its Pre-Scripted Matches
As if rigged stock markets weren't enough...
The WWE is now reportedly talking to state gambling regulators in Colorado and Michigan to lobby for legalized gambling on their matches. The catch? Unlike sport, the outcomes of these wrestling matches have already been determined ahead of time. 
Accounting firm EY is reportedly helping WWE with the lobbying effort, according to a report this week by CNBC. The organization's task is to try and convince regulators that "there's no chance of results leaking to the public" ahead of time. 
The idea is that the accounting firms could help ensure secrecy for match outcomes in the future. PwC and EY have worked with other events - like the Academy Awards and the Emmys - to keep outcomes secret ahead of time.
Colorado told CNBC it is "not currently considering and has not considered allowing sports betting wagers on WWE matches."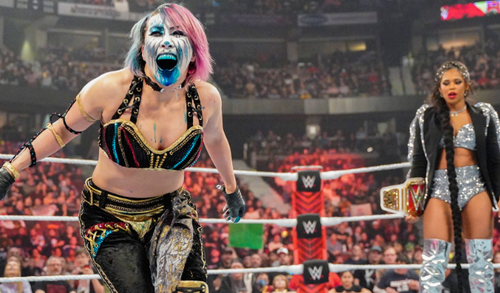 Additionally, the report notes that such wagering would force a redo of how matches are conceived and scripted to begin with:
Allowing gambling on certain WWE matches would alter how matches are produced – and how storylines are created. In discussions about how gambling on wrestling could work, WWE executives have proposed that scripted results of matches be locked in months ahead of time, according to people familiar with the matter. The wrestlers themselves wouldn't know whether they were winning or losing until shortly before a match takes place, said the people.

For example, the WWE could lock the results of Wrestlemania's main event months ahead of time, based on a scripted storyline that hinged to the winner of January's Royal Rumble. Betting on the match could then take place between the end of the Royal Rumble and up to days or even hours before Wrestlemania, when the wrestlers and others in the show's production would learn the results.
Even if betting is ultimately allowed, it would then be up to individual bookmakers as to whether or not they would want to post odds on matches. Handicapping such events may prove difficult and bookies could be adverse to the unknowns and the risk that comes with such bets. 
WWE match betting could open up a slippery slope, the report says, saying it "could open the door for legalized betting on other guarded, secret scripted events, such as future character deaths in TV series."
Our thoughts? There's already enough people out there claiming sporting events are rigged when they take odd twists and turns - adding a pre-scripted match slate to the games to bet for any particular day may exacerbate the problem much further than regulators - or the WWE - may hope. But then again, if WWE fans knowingly want to plunk down their cash on events that everyone knows are scripted to begin with, it's their cash.
Nonetheless, we patiently wait and watch to see how regulators respond.
Loading...