---
Yellen's "Go Big" Narrative Sparks Big-Tech, Bond, Bullion, & Bitcoin Gains
As President Trump "goes gentle into the night" (or not), we note that since his election in Nov 2016, The Dow is up 74%, the dollar is down 6%, gold has gained over 40% in USD terms and bonds are up almost 16%...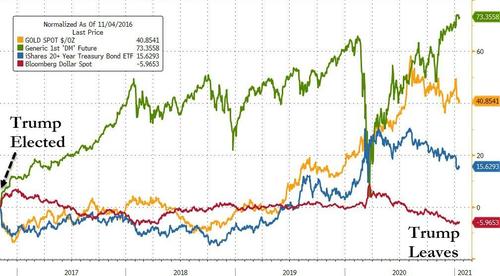 Source: Bloomberg
However, all those gains pale in comparison to Cryptos' explosion as Bitcoin has gained over 5100% since Trump was elected...
Source: Bloomberg
*  *  *
But today was all about Janet, damn it... as Treasury Secretary nominee Yellen told Congressional lawmakers during her nomination hearings to "go big" on COVID relief, hinted at no major tax hikes in short-term, and raised idea of infrastructure spending too...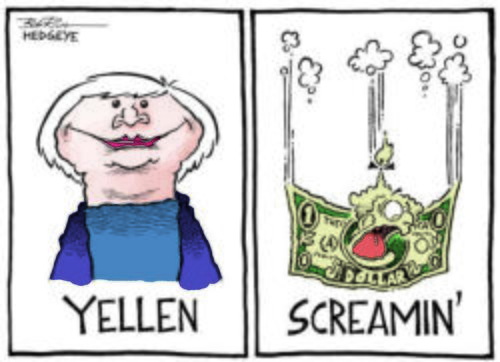 What could go wrong? We have all that protection, those institutional back stops, right?
Tech stocks outperformed, the Dow lagged (but all majors were green from Friday's close)...NOTE that stocks took off after Europe closed and as Yellen's speech got beyond her prepared remarks...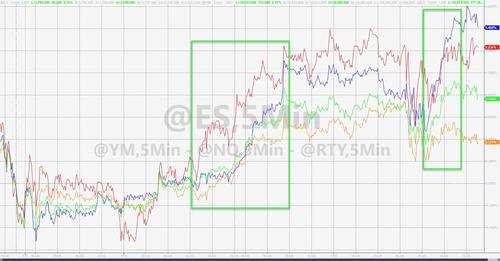 Bonds were also bid today after selling off overnight...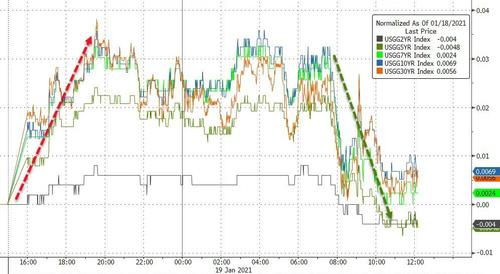 Source: Bloomberg
The Dollar pushed lower erasing some brief gains yesterday...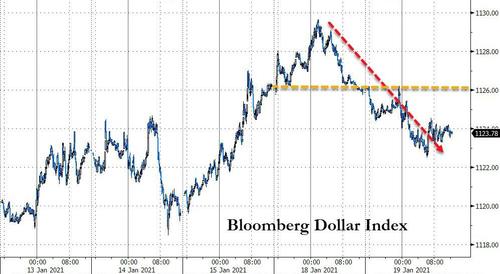 Source: Bloomberg
And cryptos gained, led by a breakout by Ethereum to a new record high...
Source: Bloomberg
"Retail investors are also starting to ramp up crypto investment" helping altcoins including Ether to start to outperform, said Seamus Donoghue, vice-president of sales and business development at METACO.
And as the dollar dropped, commodities were mostly higher with Silver best since Friday...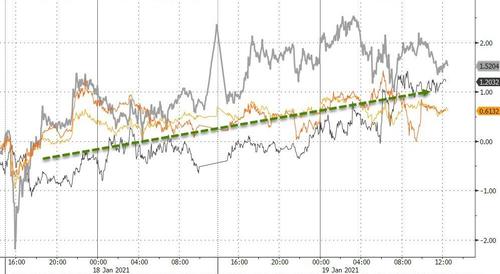 Source: Bloomberg
Finally, some good news... with miraculous timing as Biden takes office, cases and hospitalizations are tumbling...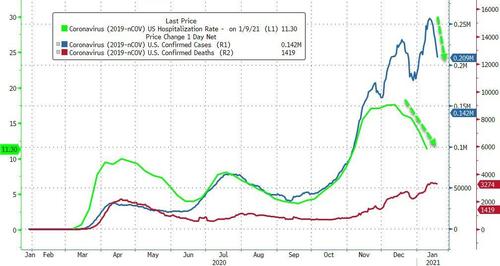 Source: Bloomberg
And, just remember, it's not a bubble...

Source: Google Trends