---
YouTuber Admits Crashing Plane Into California Mountain For Views To Lock "Sponsorship Deal"
Society needs to have a national discussion regarding the lengths social media influencers go to produce outrageous and dangerous content in pursuit of more views and sponsorship deals. 
The story of Olympic snowboarder turned YouTube influencer Trevor Jacob is a prime example of the ridiculousness on social media. He admitted to federal prosecutors that he deliberately crashed his small plane into a mountain in Southern California to boost views for a sponsorship deal.
Jacob pleaded guilty to one count of destruction and concealment with the intent to obstruct an investigation, the US Attorney's office for Central California wrote in a press release. He faces a maximum penalty of 20 years behind bars. 
According to his plea agreement, Jacob is an experienced pilot and skydiver who had secured a sponsorship from a company that sold various products, including a wallet. Pursuant to the sponsorship deal, Jacob agreed to promote the company's wallet in a YouTube video that he would post. - federal prosecutors
Jacob admitted in his plea agreement that he intended to make money through the video.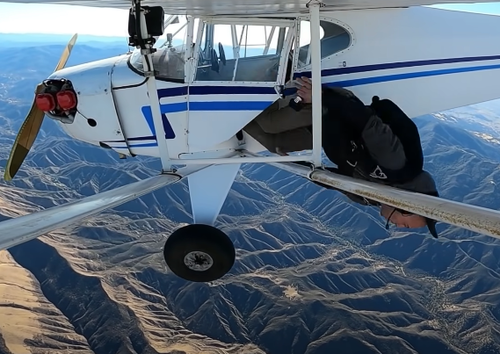 Recall the video was posted on YouTube in late 2021 titled "I Crashed My Airplane," which shows Jacob parachuting out of the plane as the engine appeared to have stalled. 
We noticed the video about a week after it went live and pointed out a large number of folks who believed the social media influencer staged the air emergency. 
As of Friday afternoon, the video has more than 3 million views. The ratio on the video of likes versus dislikes is horrendous: 33k likes/207k dislikes. 

Months after Jacob posted the video, the Federal Aviation Administration sent him a letter on April 11, 2022, indicating he violated the agency's regulations and operated his small plane in a "careless or reckless manner so as to endanger the life or property of another." His pilot license was revoked shortly after. 
Now he faces jail, all because he wanted more views. 
Loading...