---
Ex-Pfizer Employee Charged With Insider Trading After 2,400% Gain On Covid Drug News
A former Pfizer employee was charged with insider trading by the Securities and Exchange Commission after booking gains of 2,458% buying out-of-the-money call options one day ahead of the company's Paxlovid announcement, the SEC alleges.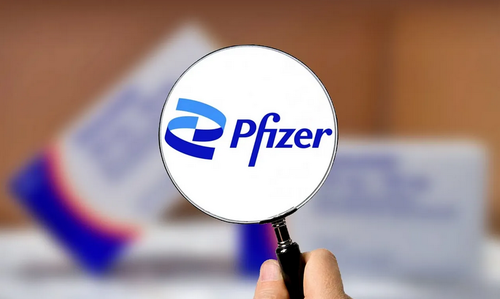 Former Pfizer statistician Amit Dagar and his close friend and business partner, Atul Bhiwapurkar, were charged in connection with the company's November 5, 2021 announcement that a randomized, double-blind study of its COVID-19 antiviral treatment, Paxlovid, was successful - which sent the company's stock up nearly 11%.
According to the SEC's complaint, Dagar was a senior statistical program lead for the Paxlovid drug trial, which began in July 2021 as part of the company's efforts to address the global health pandemic. On the day before the Paxlovid announcement, the complaint alleges, Dagar learned material, nonpublic information about the success of the trial. Specifically, the SEC alleges that Dagar's supervisor informed him via chat that "we got the outcome," there was a "lot of work lined up," and that there would be a "press release tomorrow," to which Dagar responded with "oh really" and "kind of exciting." Several hours after that exchange, Dagar allegedly purchased short term, out-of-the-money Pfizer call options, including options that expired the very next day, and then tipped Bhiwapurkar, who also purchased similar call options in Pfizer. The complaint alleges that Dagar's and Bhiwapurkar's trading generated approximately $214,395 and $60,300 respectively in illicit profits, which amounted to one-day investment returns of 2,458 percent and 791 percent. -SEC
"As alleged in our complaint, Amit Dagar misused his access to confidential clinical trial results to enrich himself and his friend," said Joseph Sansone, Chief of the SEC's Market Abuse Unit. "Dagar and Bhiwapurkar allegedly leveraged this information by trading out-of-the-money call options to generate massive one-day returns. Thanks to our surveillance, the defendants must now face the consequences of their greed." 
The complaint against the pair was filed in U.S. District Court for the Southern District of New York, and charges both men with violating the antifraud provisions of Section 10(b) of the Securities Exchange Act of 1934 and Exchange Act Rule 10b-5 thereunder and seeks injunctive relief, disgorgement with prejudgment interest, and civil penalties. 
Meanwhile, the US Attorney's Office for the Southern District of New York announced parallel criminal charges against Dagar and Bhiwapurkar.
Loading...