---
Moms Shine Spotlight On Harms Caused By Youth Transgender Movement
Authored by Emel Akan via The Epoch Times (emphasis ours),
The transgender movement has recently gained significant national attention for a number of reasons, including the controversy surrounding big corporations like Budweiser and Target's support for the movement as well as widespread public opposition to transgender athletes competing in women's sports.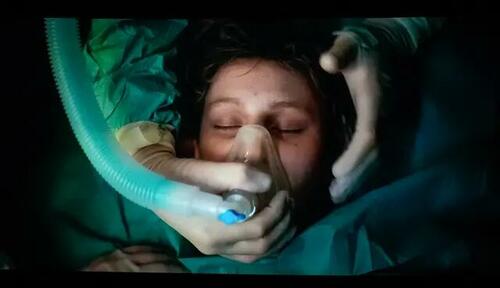 To raise awareness about the harms caused by the movement, Moms For America, an advocacy group for family rights, hosted a virtual screening and panel discussion of the Epoch Original docudrama "Gender Transformation: The Untold Realities" on Oct. 5 at the Heritage Foundation in Washington.
The event explored the complex issues surrounding gender confusion, transgenderism, and their effect on young people. It also informed parents about growing extremist behavior in schools across the country.
After watching the movie for the first time, Moms For America founder and president Kimberly Fletcher felt moved and decided to host a screening.
"I think when people see this, they will realize that this is really a billion-dollar business that's set up to mutilate our children," she said in an interview with NTD TV, a sister media outlet of The Epoch Times.
By following the journeys of several former transgender youths, The Epoch Times film unpacks the complexities behind the rise of the transgender movement and the role played by institutions, from schools to medical and pharmaceutical companies.
As the documentary highlights, parents are often confronted with a challenging dilemma during their children's gender identity crises: "Would you rather have a dead daughter or a living son?"
Parents, however, recognize that the answer to this heartbreaking question is far from simple.
Jan Jekielek, senior editor with The Epoch Times and host of the EpochTV show "American Thought Leaders," stated that the film and the panel discussion "serve as a valuable resource, even offering possible solutions for parents and their children when they are faced with gender confusion."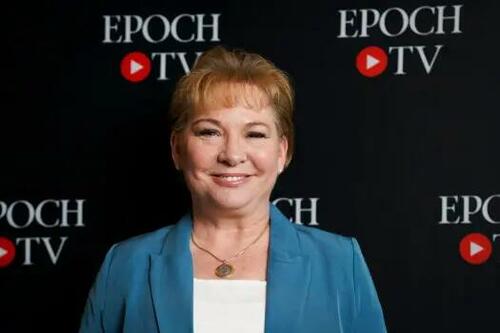 The live panel discussion following the film screening featured Ms. Fletcher, Mercedes Schlapp, senior fellow at the American Conservative Union Foundation, January Littlejohn, licensed mental health councilor, Mark Trammell, executive director and general counsel of the Center for American Liberty, Katherine Welch, physician and collaborating clinician for the Society for Evidence-Based Gender Medicine, and Laura Perry Smalts, author of "Transgendered to Transformed."
The live panel discussion focused on some of the stories of what families have experienced and what they can do to protect their children.
"This issue of gender ideology, I think, has been so toxic for American culture. And it's spreading," Ms. Schlapp told NTD TV during the event.
"If we lose our children, if we become a genderless society, if we continue to create confusion here in America, it will be the fall of this great country," she added.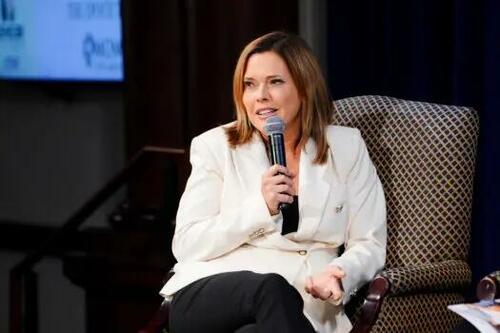 Moms for America provides various resources for parents to tackle this issue, including a book called "Gender Confusion." The book explains what parents need to know to protect their children from the transgender movement.
"We want everyone to know this is not normal," Ms. Fletcher said of the transgender movement during the panel.
"What's happening is that they're creating the problem, because then they get paid for the solution. So, it's really important that we help everyone understand where this is coming from."
Emotional Trauma
Former transgender Laura Perry Smalts was one of the panelists at the event. Ms. Smalts decided to transition at the age of 25 and endured years of cross-sex hormone therapy as well as two significant "gender-affirming" surgeries. However, she regrets going through it and wishes to warn others.
"Nobody ever told me that this wasn't real, that this was all just an aesthetic appearance. I had no idea the profound effect it would have on my body," she said.
"I was so depressed and became suicidal. And I didn't know what to do. I didn't want to be a woman, but I knew I'd never be a man. I was caught somewhere in between."
She eventually realized that an emotional trauma she experienced as a child was the driving force behind her decision to transition to a male.
"But thankfully, by the grace of God, the Lord began to rescue me. I had so many people praying for me. I know it's only by God's grace that I'm here."
January Littlejohn was one of the panelists at the event. Ms. Littlejohn drew national attention after suing a Florida school for secretly assisting her daughter in changing her gender.
Ms. Littlejohn's fight against the school prompted Florida Gov. Ron DeSantis to approve legislation prohibiting schools from making decisions regarding a student's health and well-being without consulting parents.
"The one thing I tell parents is that you are the expert on your child, not the school, not the therapist," she said during the panel discussion.
"It is critically important to maintain an attached and healthy relationship with your child through the teen years."
The Center for American Liberty is an organization that represents parents who oppose school secrecy policies.
"We never charge our clients a penny," Mark Trammell, executive director and general counsel for the Center for American Liberty, said during the panel.
"We're able to exist because we have donors across the country who support our organization and make it possible to file these public interest lawsuits."
About the Docudrama
The Epoch Times film examines the complex issues surrounding transgenderism and explains the roles played by the education system, the medical and pharmaceutical industries, the financial interests behind the transgender movement, and the societal and political mechanisms at work.
The docudrama tells the real-life stories of several former transgender youth who started the gender transitioning process and their experiences at various stages of the journey through interviews and re-enactments.
Experts interviewed in the film reveal the life-altering medical and psychological impacts of the experimental medication used, including the irreversible side effects of puberty blockers, hormone therapies, and surgeries that are often ignored by the media.
In the docudrama, award-winning director Tobias Elvhage brings to light the untold realities and implications of the transgender movement on American children and youth. His most recent awards include Best Short Film at the 2023 LA Documentary Film Festival and Winner of the 2023 European Cinematography Awards.
"This is a big night and a very important movie about gender confusion," Rep. Marjorie Taylor Greene (R-Ga.) said in a video message during the panel discussion. "I'm so thankful to the people that created this movie to spread awareness of this unbelievable evil that has come all across America, and it's targeting our children."
The congresswoman introduced a bill that makes gender-affirming care for any child under the age of 18 a felony.
"This is not a battle against any adult's rights to self-identify or change their sexuality. This is not an us against them situation," Vanessa Faura, executive director of Moms For America, said during a press briefing ahead of the event.
"My message today is simple: all children are sacred. And there should be no room for any agenda that harms them in any way, shape, or form. They will not be indoctrinated. They will not be groomed."
Loading...