---
"More Dangerous Than Ever": Experts Warn Americans Against Going To Mexico To Buy Cheap Pharmacy Drugs
Authored by J.M. Phelps via The Epoch Times (emphasis ours),
A recent study by the University of California (UCLA) concluded that many drugs from Mexican pharmacies are laced with fentanyl, heroin, and methamphetamine. U.S. tourists are often the buyers of these pills, which include counterfeit replicas of Oxycodone, Percocet, and Adderall.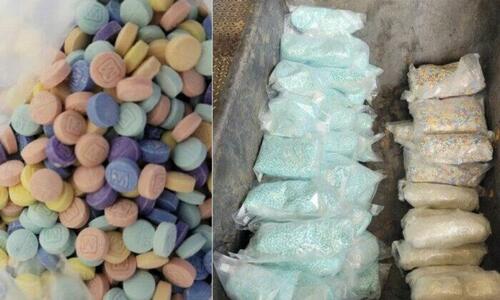 The UCLA-led study reported that two out of three (68 percent) pharmacies in four cities in northern Mexico had at least one controlled substance for sale without requiring a prescription. Prescriptions were also offered in bottles or individual pills.
Eleven pharmacies contain counterfeit pills laced with fentanyl, heroin, and/or methamphetamine. "Of 45 pill samples," UCLA Health reported, "nine sold as Adderall contained methamphetamine, eight sold as Oxycodone had fentanyl, and three sold as Oxycodone contained heroin."
The Epoch Times spoke to Derek Maltz, a former head of the Special Operations Division (SOD) of the Drug Enforcement Administration (DEA). As the study suggested, he said, "One of the reasons why Mexican pharmacies attract buyers from America is because you don't need a prescription, and they're inexpensive."
He further explained, "Some people think they can't afford medicine here, and others can't afford medical procedures." As a result, many go to Mexico to make their drug purchases or get their procedures done at a more affordable rate.
"The trend of medical tourism—Americans traveling to Mexico for medical care because it's cheaper—is now more dangerous than ever," he said.
The UCLA study pointed out that a person could be led into thinking they're receiving pharmaceutical-grade pills but could be receiving fake pills, Maltz said. "And this is more dangerous than I have the words to express," he added.
"What if these pills make it into the medical offices where you're having a procedure and are seeking pain relief?"
Maltz offered this warning: "You get what you pay for." With that in mind, he said, "Rather than going to Mexico for inexpensive drugs or medical procedures, it would be smarter to spend a little extra money on this side of the border.
"Now, more than ever, dealing with a Mexican pharmacy is a terrible decision because it could kill you."
Fentanyl is 100 times more potent than morphine and 50 times more potent than heroin.
Deadly Doses
Jaime Puerta, president of the advocacy group Victims of Illicit Drugs, is alarmed by the growing number of deaths attributed to fentanyl. Up to 67 percent of drug overdoses or drug poisonings of over 100,000 people can involve synthetic opioids like fentanyl. He then told The Epoch Times about losing his 16-year-old son, Daniel, to fentanyl in 2020.
While he agreed with Maltz, he also added that "a lot of kids are going down to Mexico for spring break, and while they are down there, they could visit the local pharmacy to buy what they think is the Mexican equivalent to a drug they're familiar with, but they could actually be buying a poison."
While they could be trying to self-medicate a psychological issue or even a physical injury, Puerta said, "It's not a gamble any kid should be taking."
Adding to the comment about psychological issues, Maltz said, "There's a growing trend of depression and anxiety, especially in younger kids." This is one of many reasons teens could be "turning to pills to relieve some of the stress and anxiety they're feeling," he said. "And before you know it, they're addicted to the meds they're choosing to take." These can include Adderall, Xanax, Oxycontin, Percocet, and other opioids or pain medications.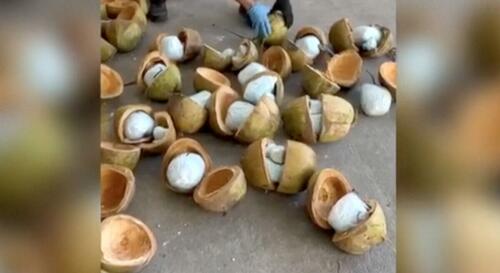 "There's a great demand for these pills because kids want to feel better," Maltz said. "But what they don't know is that many of these kinds of pills that are being made in Mexico are illicitly made in clandestine labs," he said.
"A never-ending amount of these pills are being made with deadly fentanyl, so these kids who purchase them are essentially being deceived to death.
Loading...