---
MSM Welcomes "Whistleblowers" Reporting Partying College Students Breaking COVID Rules
A recent report in Reuters takes the surprising step of hailing college students who report friends and fellow students for breaking COVID-19 social distancing rules as "whistleblowers". 
"As some U.S. college students party, others blow the whistle," Reuters says. In some cases these supposed "whistleblowers" are going so far as to make 'undercover videos' capturing on or off-campus parties, which school authorities have sought to clamp down on given the general rise in infections for many campuses as they struggle to make it through the fall semester. 
Apparently school administrations and security are actually pouring through footage of 'illicit parties' to identify coronavirus police rule-breakers and either send them packing or at least impose severe punishment. Town police departments have also recently released footage of Covid-19 flouting parties, as with one recent egregious case of COVID-19 positive students actually hosting a gathering.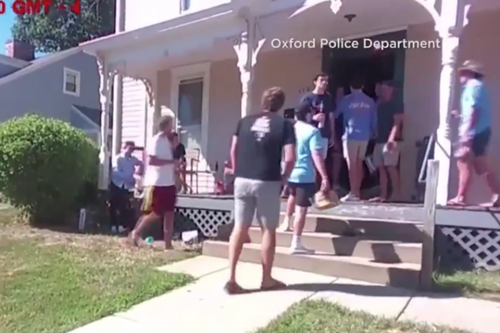 But recall that simultaneously Black Lives Matter protests in various college towns have gone on without a hitch, and no school administrator has dared to complain that throughout the summer tens of thousands hit the tightly packed streets. In some instances the mass protests have even been encouraged by health officials, strangely enough.
Reuters details the following which sounds straight out of The Onion, but sadly it's all too real: 
At the University of Missouri, one senior is posting photos and videos on a "University of Misery" Twitter account that shows students gathered in large groups at pools, outside bars and other places - few of them wearing masks.

The university has a form on its website where violations of the school's COVID-19 guidelines can be anonymously reported, but posting on Twitter "adds a different level of accountability," said the student.
That's right, colleges are operating 'tip centers' and web pages where 'Covid crimes' can be reported. 
"Every body has it," one student at an off-campus party in Florida told police:
WATCH: While hosting a large house party, Miami University students admit to police they recently tested positive for COVID-19 https://t.co/7LbUJvHSw5 pic.twitter.com/lW3gDqByYj

— CBS News (@CBSNews) September 11, 2020
In some places students are even being deputized by the university for social distancing enforcement:
Some schools like the University of Miami are actually paying students to enforce COVID-19 rules.

At Miami, 75 "public health ambassadors" are making $10 an hour to walk around campus and make sure that people wear masks and socially distance. Serious infractions can be flagged to university administrators.

Austin Pert, an ambassador and Miami senior, said that people generally comply with his requests. But Pert acknowledged the program has limitations: most violations do not take place during the day on university grounds.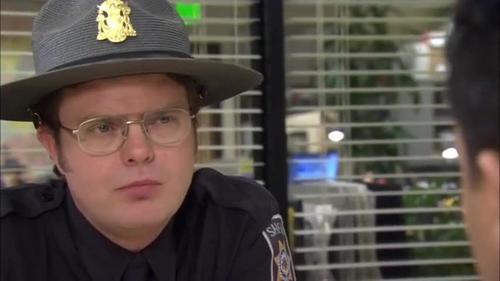 Recall that already there's been multiple cases in which colleges have suspended from campus and/or expelled from the institution altogether students caught violating social distancing policies — all while keeping their tuition.
Just when you thought 2020 couldn't get any worse, or more absurd...