---
New Research Points To The People's Liberation Army Hospital In Wuhan As Origin For Global Coronavirus Pandemic
A paper published on Zenodo (DOI 10.5281/zenodo.4119263) by Dr. Steven Quay, M.D., PhD., head of two COVID-19 therapeutic programs at Atossa Therapeutics, illuminates new scientific observations and conclusions documenting that the SARS-CoV-2 pandemic began at the General Hospital of Central Theater Command of People's Liberation Army (PLA Hospital) in Wuhan, China, located at 627 Wulon Road, Wuchang District, Wuhan.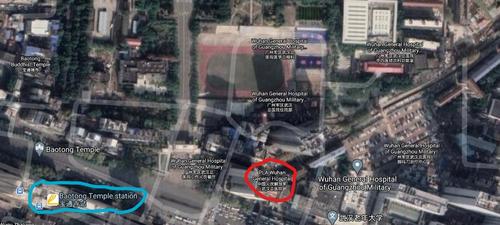 According to the paper, international biospecimen data repositories indicate as early as December 10, 2019 COVID patient records were being created by PLA personnel, weeks before the Chinese government informed the WHO of the pandemic.
The paper documents four patients from the PLA Hospital that have the earliest genetic signature of direct human-to-human coronavirus transmission. It also includes the patient whose coronavirus is genetically closest to a bat virus from the Wuhan Institute of Virology (WIV) that WIV scientists call "the closest relative of 2019-nCoV."

The PLA Hospital is three kilometers from WIV and both are located on Line 2 of the Wuhan Metro System. The paper documents an analysis of the hospitals where the earliest COVID patients were seen, between December 1, 2019 to early January, and shows that all these hospitals were also located on the Metro Line 2.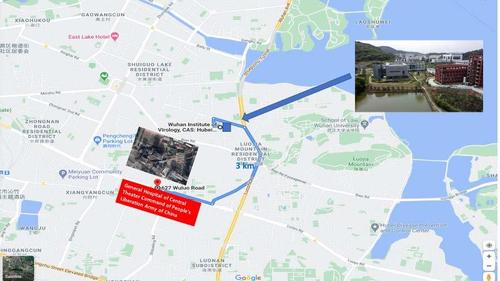 This is the first paper in the world to observe that Line 2 is uniquely positioned to have been the worldwide human-to-human COVID pandemic conduit as it carries five percent of the population of Wuhan every day, allowing rapid spread throughout Wuhan and the entire Hubei Province; it includes the high-speed rail station, allowing rapid spread throughout China; and it terminates at the international airport station, allowing rapid spread throughout the world.
Line 2 also services the Hunan Seafood Market, previously suggested to be associated with the origin of the pandemic.
The full paper can be read below (pdf link)