---
Post-Pandemic Burnout: 20% Of Nurses May Quit In Next Four Years, Says Survey
The total American nursing workforce has fallen 3.3% over the past two years, but experts expect the trend is about to rapidly accelerate -- to the point that one in five nurses could call it quits by 2027.  
"High workloads and unprecedented levels of burnout during the COVID‑19 pandemic have stressed the U.S. nursing workforce, particularly younger, less experienced RNs," write the authors of a survey-study published on Thursday in the Journal of Nursing Regulation. 
We pause to ask...was any of that burnout due to practicing choreographed dance routines for TikTok? 
Nurses, with nothing else to do "during COVID", performing exquisitely choreographed dance routines for their TikTok fan base.

They'd like it if you forgot this. pic.twitter.com/p3LwM0qOI2

— Guy's Politico Channel (@Politic56721677) November 29, 2022
More than 100,000 left nursing during the pandemic, and researchers say another 800,000 could bail in the next few years. The paper was the focus of a panel discussion at the National Press Club hosted by the National Council of State Boards of Nursing (NCSBN), reports MedPage Today.   
Such an exodus would have powerful ripple effects throughout healthcare, said Brendan Martin, NCSBN's director of nursing regulation. 
The survey included more than 54,000 respondents, with 92.5% of them being women. Key findings: 
50.8% feel emotionally drained
56.4% feel used up
49.7% feel fatigued
45.1% feel burned out or "at the end of their rope"
In an ominous sign for what's to come, quitting nurses skew young: 41% of the post-pandemic flameouts had an average age of 36 and fewer than 10 years on the job. Age and workload are key factors, say the study's authors: 
"The most pronounced differences emerged when comparing early career nurses with higher workloads to their more experienced peers with normal workloads. In this comparison, early career respondents with high workloads were more than three to four times more likely to report higher frequencies of feeling emotionally drained, used up, fatigued, burned out, or at the end of their rope."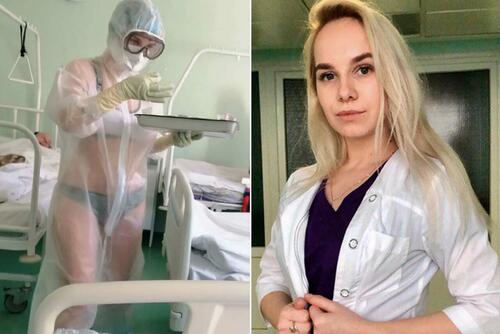 Loading...