---
San Francisco Bay Area Has The Worst Air Quality In The World As Wildfires Rage
Amid a record-breaking heatwave, air quality in the San Francisco Bay Area was the worst in the world, as smoke from wildfires blows over the region.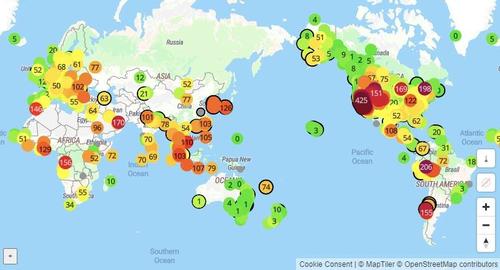 As ABC7 reports, more than 10,800 lightning strikes started 367 new fires according to CAL FIRE division chief Jeremy Rahn.
"Over the past 72 hours, California has experienced a historic lightning siege."
Three major wildfire complexes in the East Bay, North Bay and southern Peninsula continue to blow smoky air over nearly the entire region.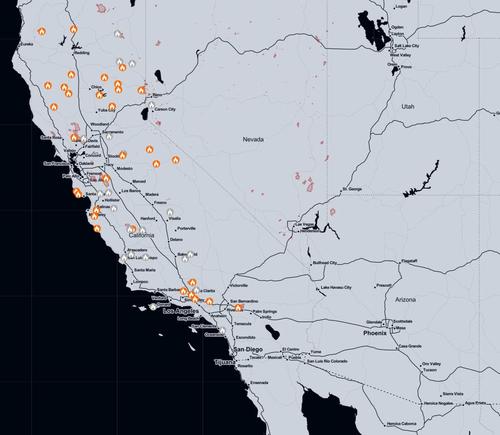 "It's going to get worse in a lot of areas," said ABC7 News Meteorologist Mike Nicco Thursday.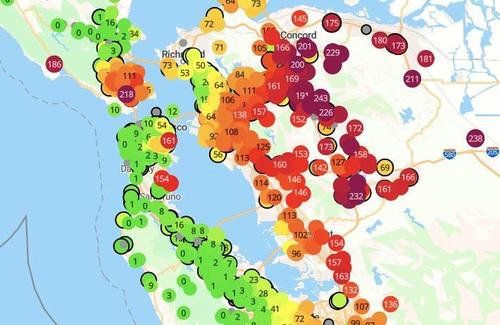 San Francisco Mayor London Breed warned residents:
"The best thing you can do is avoid exposure to outdoor air by staying indoors with the windows and doors closed."
And ironically, the 'lockdown' is being suggested as California Governor Gavin Newsom urges residnts to turn off A?C units to preserve electricity and the state also deals with rolling blackoust.
Seems like another good reason to start considering joining the 'mass exodus'.