---
Senator Demands Answers From Government On COVID-19 Vaccine Injury Compensation
Authored by Zachary Stieber via The Epoch Times (emphasis ours),
A U.S. senator is demanding answers from U.S. officials on compensation to people who were injured by COVID-19 vaccines.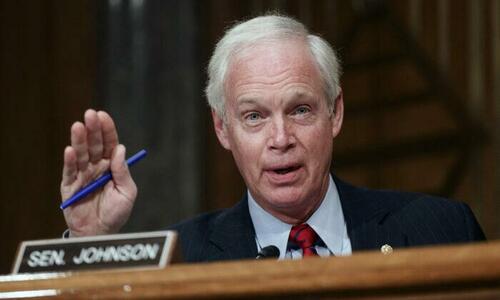 Sen. Ron Johnson (R-Wis.), ranking member of the Senate's Permanent Subcommittee on Investigations, asked for key details on the U.S. compensation scheme, including how much each person who has been compensated requested.
The government recently paid three people who were injured by the vaccines, marking the first time payments were rendered for the COVID vaccines. But the highest payout was just $2,019.
Johnson is also asking whether the government has advertised the Countermeasures Injury Compensation Program (CICP), the only venue for federal compensation; whether officials expect an increase in claims in light of how many injury reports have been logged with the Vaccine Adverse Event Reporting System, and how much money injured people are eligible for under the program.
The Republican outlined the requested information in a letter to Xavier Becerra, the secretary of the Department of Health and Human Services (HHS), and Carole Johnson, the administrator of the Health and Resources Administration (HRSA).
HHS and HRSA did not respond to requests for comment.
"Although the government appears to be providing very limited compensation to individuals who have filed COVID-19 vaccine injury claims, the process by which HHS evaluates these claims or even advertises the existence of this compensation program remains opaque," Johnson told The Epoch Times in an emailed statement.
"HHS owes the American people a complete explanation of its administration of the compensation program for individuals who have suffered COVID-19 vaccine injuries," he added.
Read more here...
Loading...