---
"They Saved Lives": Sheriff Praises Heroes Who Disarmed Monterey Park Shooter At Second Location
Authored by Katabella Roberts via The Epoch Times,
The L.A. county sheriff praised two brave members of the local community on Sunday who he said helped prevent further loss of life after the gunman who had already murdered 10 people at a Los Angeles-area ballroom dancing studio attempted an attack on a second location.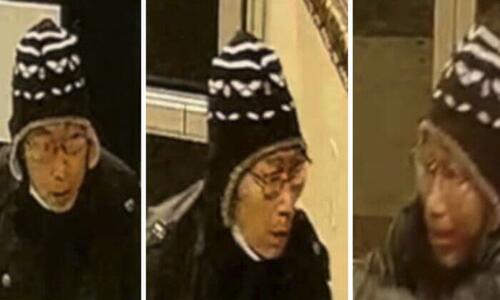 In a press conference, Los Angeles County Sheriff Robert Luna explained how around 20 to 30 minutes after the suspected gunman, 72-year-old Huu Can Tran, opened fire at Star Ballroom Dance Studio in Monterey Park, California, he then entered another dance studio, Lai Lai Ballroom & Dance Studio in the nearby town of Alhambra.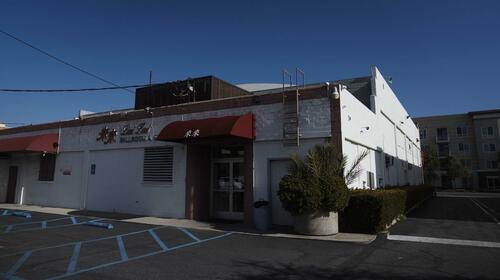 ALHAMBRA, CA – JANUARY 22: The Lai Lai Ballroom and Studio near the site of a deadly shooting on January 22, 2023 in Alhambra, California. 10 people were killed and 10 more were injured at a dance studio in Monterey Park near a Lunar New Year celebration on Saturday night. (Photo by Eric Thayer/Getty Images)
Sheriff Luna said that the suspect was armed with a gun, specifically a "magazine-fed semiautomatic assault pistol" with a large-capacity magazine attached to it when he arrived at the Alhambra studio where he probably intended to kill more people.
However, upon arriving at the second dance studio, the suspect was swiftly disarmed by two brave individuals who jumped on him and disarmed him before he fled in a white van.
"Remember, the suspect went to the Alhambra location after he conducted the shooting (in Monterey Park), and he was disarmed by two community members who I consider to be heroes," Luna said.

"They saved lives. This could've been much worse."
No further details regarding the two brave community members were revealed.
No Motive for Attack
The Sheriff added that he believes the weapon taken from the suspect at the Alhambra location is not legal under Californian law.
Luna said that law enforcement still have no clear motive for the attack but believe the gunman acted alone.
"We want to know how something this awful can happen," Luna said.
According to police, the suspect opened fire at Star Ballroom Dance Studio in Monterey Park—a city of about 60,000 people which is known for its large Asian population—on Saturday at around 10:22 p.m. local time as a day of celebrating the Chinese Lunar New Year drew to a close.
A total of 10 people were killed, with police stating that the majority of the victims appear to be in their 50s, 60s, or older. Another 10 more people were injured, seven of whom were still in hospital as of Sunday evening—some in critical condition.
The shooting sparked a huge manhunt for the suspect who was later found dead in Torrance on Sunday morning, at around 1 p.m. local time in a white van, about 30 miles from the Monterey Park shooting scene.
The vehicle, which was stationed in a parking lot, was isolated by a SWAT team. Police said that earlier, they had heard what appeared to be a single shot from inside the van, triggering officers to call for reinforcements.
Authorities said that upon further inspection, it appeared as though Huu Can Tran died from a self-inflicted gunshot wound. He was declared dead at the scene.
Sheriff Luna told the press conference that the number plates on the van had been changed and were likely stolen. A handgun was found in the van where Tran died.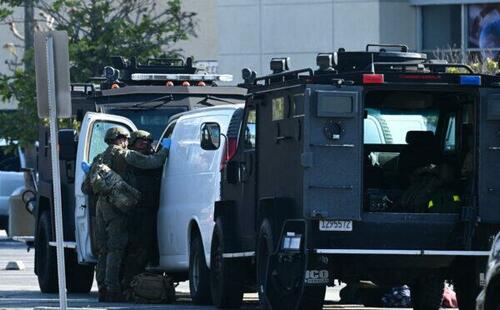 Law enforcement personnel open the door of a van outside the site in Torrance, California, where the alleged suspect in the mass shooting in which 10 people were killed in Monterey Park, Calif., is believed to be holed up on Jan. 22, 2023. (Robyn Beck/AFP via Getty Images)
Biden Orders Flags Flown at Half-Staff
Elsewhere during Sunday's press conference, Monterey Park representative Judy Chu, who chairs the Congressional Asian Pacific American Caucus (CAPAC) and is a former mayor of the city, said that community members are "no longer in danger" but that there were questions surrounding why the two dance community studios were targeted.
"What was the motive for this shooting? Was he a domestic violence abuser? How did he get these guns? Was it through legal means or not? These questions will have to be answered in the future," Chu said.
In a Facebook post on Sunday, the Alhambra ballroom said it was closed following the devastating shooting in Monterey Park and would implement visitor searches when it reopened on Monday.
The Lai Lai Ballroom and Studio near the site of a deadly shooting in Alhambra, Calif., on Jan. 22, 2023. (Eric Thayer/Getty Images)
"In observance of the tragedy at Star Dance last night, Lai Lai Ballroom will be closed today," the post read.

"Lai Lai will reopen Monday for lessons only. As an extra precaution, all students and teachers are subject to search prior to entering the studio. Our prayers go out to all the victims families."
President Joe Biden on Sunday evening ordered the U.S. flag to be flown at half-staff at the White House and all other federal posts until Jan. 26 as "a mark of respect for the victims of the senseless acts of violence," according to a White House statement.
Loading...