---
Wall Street Investor Bill Ackman Says RFK Jr. Is Asking "Important Questions" About COVID Vaccines
Authored by Catherine Yang via The Epoch Times,
For years, Democratic presidential candidate hopeful Robert F. Kennedy Jr. has raised serious questions about the safety of certain vaccine ingredients, an issue once the domain of small groups of parents that became a national issue with the onset of COVID-19.
During the pandemic, Mr. Kennedy also spoke out against the COVID-19 vaccines, personally and through supporting the Children's Health Defense, where he served as chairman and chief legal counsel before stepping aside to focus on his campaign in April.
When Mr. Kennedy announced that he would campaign for the 2024 presidential elections, media coverage labeled him an "anti-vaxxer" and painted him as a heretic of conventional science.
When billionaire hedge fund manager Bill Ackman began retweeting clips of Mr. Kennedy's interview with podcaster Joe Rogan, it helped to propel Mr. Kennedy as the face of a legitimized vaccine-questioning movement. Ackman also offered to donate $150,000 if pediatrician Peter Hotez (who was critical of the interview) debated Kennedy about vaccines on Rogan's show. Dr. Hotez declined.
Democratic presidential candidate Robert F. Kennedy, Jr. and Dr. Peter Hotez in file photos. (Lisa Lake/Getty Images for SiriusXM; John Mone/AP Photo)
'Vaccinate every American'
In 2021, Mr. Ackman, CEO of Pershing Square Capital, criticized officials for not doing more to vaccinate the elderly against COVID-19 while suggesting fellow billionaires Elon Musk and Jeff Bezos could help fund logistics to "vaccinate every American. The time is now!"
It's not an understatement to say Mr. Ackman's statements are influential. During the onset of the pandemic, he sounded the alarm on the economy with an ominous line: "Hell is coming."
The market dropped 6 percent, and the uproar he caused had him apologizing to investment executives soon thereafter, according to CBS News.
The billionaire himself had come out of the crisis with $2.6 billion in profits, according to Forbes Lists.
And now his views have changed.
"Science is an unending search for the truth, and this ongoing search is critical, as what was once deemed to be settled science is often revised or reversed with the passage of time," Mr. Ackman wrote on Twitter in a lengthy explanation accompanied by a video of Tucker Carlson promoting Mr. Kennedy.

"For example, consider how the science of human nutrition has changed dramatically over time, or hypotheses about the causes for Alzheimer's. And it wasn't that long ago that doctors were quoted in ads recommending cigarettes as good for your health."

"@RobertKennedyJr and others have raised important questions about the safety of some vaccines and have sought explanations for the dramatic increases in the incidence of childhood allergies, autism, and other health issues. These are good questions that have not been adequately answered. And I say this from the perspective of someone who is fully vaccinated along with my kids."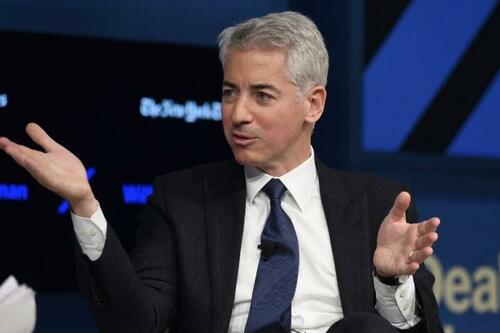 Mr. Ackman preceded the explanation with a seemingly obligatory "for context, I am pro-science," and encouraged others to seek the answers Mr. Kennedy has demanded for years.
"His concerns are ones shared by millions of parents and others. Rather than censor RFK and the skeptics, shouldn't we instead seek to understand the causes for the massive increase in autism and allergic diseases in our children over the last 30 or so years? If vaccines are not the cause for increased autism and other allergenic conditions, then what is the cause or causes?"
He pointed out, too, that while he disagreed with Mr. Carlson on many issues, the episode on Mr. Kennedy's work was one he recommended.
"When even your worst enemy has an insight you agree with, I have often found it has a higher probability of being true. I think you will find this approach will make it easier to get closer to the truth in an uncertain world."
It was one of many clips on Mr. Kennedy's work that he circulated.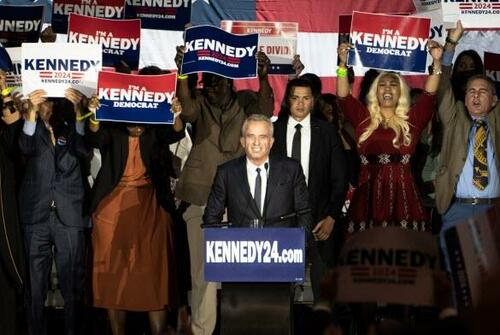 Robert F. Kennedy Jr. announces his 2024 presidential bid and Democratic primary challenge to President Joe Biden in Boston, Mass., on April 19, 2023. (Madalina Vasiliu/The Epoch Times)
In a recent interview on CNBC, Mr. Ackman explained why Mr. Kennedy had convinced him.
"I listened to RFK on several podcasts and a town hall and thought he raised important issues about vaccines and other issues that were worth learning more about," he said.

"I don't feel like we've fully answered questions about the safety of all vaccines, particularly more recently approved vaccines, and our approach to determining their safety and efficacy."
He did not pledge to back Mr. Kennedy as a candidate.
"I don't yet know, but I think he is asking important questions and raising interesting issues that are worthy of discussion and debate," he said.

"It depends on the alternatives at the time of the general election."
He did not commit to supporting President Joe Biden either.
"My strong preference is that he announces now that he won't run to create a more open field for other candidates," Mr. Ackman said.
Loading...