---
"What Are The Symptoms Of Chlamydia" Most Googled Sex Question As STDs Soar
Authored by Paul Joseph Watson via Summit News,
As STD rates soar in America, new data has revealed that the most popular sex question over the last year was, "What are the symptoms of chlamydia?"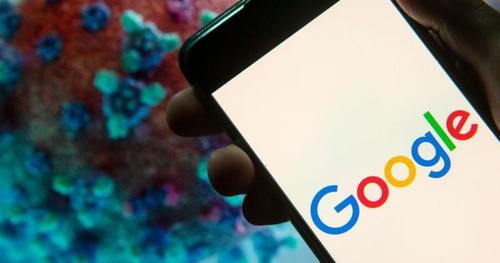 Disgusting.
Research by health clinic From Mars finds that the search term racked up more than 2 million hits in 2020 while searches for "STD testing near me" also quadrupled between April 2020 and the end of the year.
"Search queries are an X-ray into the public psyche, and when it comes to sex and relationships, we may have some issues," reports Axios.
"the most Googled sex question in 2020 was 'What are the symptoms of chlamydia?'...Google queries for 'STD testing near me' nearly quadrupled between April 2020 and the end of the year" https://t.co/dyPjke4Oix

— Rob Henderson (@robkhenderson) April 25, 2021
As we highlighted last week, the search data correlates with the continuing rise of STD cases in America.
Sexually transmitted diseases hit a record high for the sixth straight year, with CDC researchers finding a 30 per cent increase in STDs from 2015 to 2019.
According to the latest data, 2.5 million Americans had either chlamydia, gonorrhea or syphilis infections in 2019, with chlamydia cases rising 61 per cent and gonorrhea cases spiking 42 per cent among young people aged 15 to 24.
Meanwhile, early data on searches for 2021 indicates that more relationships are breaking down, with queries for "What is ghosting?" having doubled between November 2020 and February this year.
Maybe all that promiscuous, STD riddled, sexual degeneracy has got something to do with it.
*  *  *
Brand new merch now available! Get it at https://www.pjwshop.com/
*  *  *
In the age of mass Silicon Valley censorship It is crucial that we stay in touch. I need you to sign up for my free newsletter here. Support my sponsor – Turbo Force – a supercharged boost of clean energy without the comedown. Also, I urgently need your financial support here.