---
Fighter Jet From 'Top Gun: Maverick' To Be Retired After 40 Years
The Boeing F/A-18 Super Hornet that replaced the Grumman F-14 Tomcat as the primary multirole fighter jet in the action drama "Top Gun: Maverick," the sequel to the 1986 classic "Top Gun," faces retirement after 40 years as the Navy's workhorse. 
Boeing announced Thursday plans to end Super Hornet production in the second half of 2025. Boeing plans to continue F-15EX production but divert resources to future military aircraft programs. 
"We are planning for our future, and building fighter aircraft is in our DNA," Steve Nordlund, Boeing Air Dominance vice president and St. Louis site leader, said in a statement. ​
Boeing's 1,500 workers have been cranking out two F/A-18 family jets per month at its aircraft facility in St. Louis. It bought the facility in a 1997 acquisition of McDonnell Douglas. Since the F/A-18 Hornet was first introduced in 1983, around 2,000 of the fighter jets have been produced in different variants. Production of the Super Hornet began in 1995. 
"As we invest in and develop the next era of capability, we are applying the same innovation and expertise that made the F/A-18 a workhorse for the U.S. Navy and air forces around the world for nearly 40 years," Nordlund said. 
F/A-18 Super Hornet
Top Gun: Maverick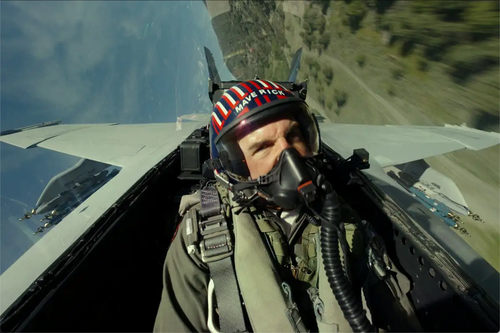 To minimize layoffs, Boeing will keep the St. Louis area facilities and redeploy its Super Hornet workforce in other programs. 
The Super Hornet is the second aircraft Boeing has either retired or announced retirement this year. The first was the 747 jumbo jet on Feb. 1. 
WSJ pointed out, "the seeds of Boeing's shrinking combat jet business lie in its 2001 loss to Lockheed Martin Corp. for the contract to build what became the F-35, the world's largest defense program." 
Considering Top Gun: Maverick's impressive box-office success worldwide last year, it might suggest Hollywood could produce another sequel sometime this decade. If so, scriptwriters will likely replace the Super Hornet with a stealth fighter. Who knows, the 'Darkstar' hypersonic plane might be a reality when the next movie is released.
Loading...