---
Milley Admits Counteroffensive Slower Than Predicted, As Top Ukraine General Blames Lack Of F-16s
General Mark Milley, Chairman of the Joint Chiefs of Staff, has once again weighed in on the progress of Ukraine's counteroffensive, saying it has gotten off to a slower than expected start, but that this is not entirely surprising. 
"This [counteroffensive] is happening more slowly than people predicted. I am not surprised by this. They [Ukrainian troops ] are advancing confidently, purposefully, making their way through very difficult minefields," he said.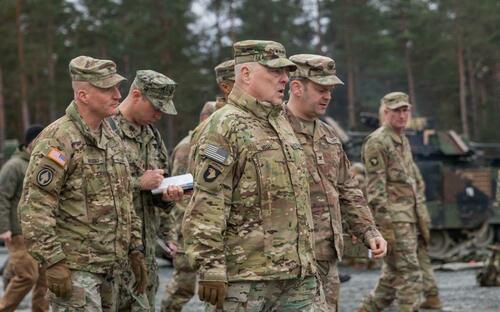 He added that this is "part of the nature of war" and emphasized before an audience at the National Press Club in Washington that "war on paper and real war are different things".
"Ukrainians are fighting for their existence. They are fighting against a huge country with a population of 140 million and a large army that has a lot of military equipment," Milley said in the comments issued at the end of the week. He reaffirmed that the US government is helping Ukraine in every way possible.
He was also asked about his initial assessment last month as the much-anticipated offensive had kicked off. "What I had said was this is going to take six, eight, ten weeks. It's going to be very difficult. It's going to be very long and it's going to be very, very bloody," he explained.
"No one should have any illusions about any of that," he added, and described that Russia's significant mine-laying capabilities have made things slow and daunting. 
By most accounts, Ukraine also failed to capitalize on the turmoil inside Russia brought on by last weekend's Wagner rebellion. Kiev is already blaming lack of weapons, despite the tens of billions in defense aid sent thus far.
This week, the commander of the Ukrainian armed forces, General Valery Zaluzhny, was quoted extensively in The Washington Post. He is begging for more weapons:
For Ukraine's counteroffensive to progress faster, Gen. Valery Zaluzhny, the top officer in Ukraine's armed forces, says he needs more — of every weapon. And he is telling anyone who will listen, including his American counterpart Gen. Mark A. Milley as recently as Wednesday, that he needs those resources now.

In a rare, wide-ranging interview with The Washington Post, Zaluzhny expressed frustration that while his biggest Western backers would never launch an offensive without air superiority, Ukraine still has not received modern fighter jets but is expected to rapidly take back territory from the occupying Russians. American-made F-16s, promised only recently, are not likely to arrive until the fall — in a best-case scenario.

His troops also should be firing at least as many artillery shells as their enemy, Zaluzhny said, but have been outshot tenfold at times because of limited resources.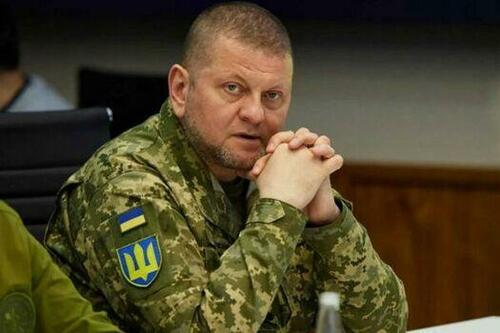 Recent reports have suggested that the training program which will eventually put Ukrainian pilots inside F-16s hasn't even begun, which is expected at some point this month.
Meanwhile, former US Assistant Secretary of Defense for Policy and Plans Graham Allison has written that at the rate things are going, it would take the Ukrainians many years to regain lost territory even assuming an unlimited supply of weaponry and advanced systems:
To put the matter in perspective: Today, Russia controls about 17 percent of the territory that was previously Ukraine's. If Ukrainian forces are no more successful in the weeks ahead than they have been so far, Ukraine will not recapture all of its territory for 16 years.
Previously, Pentagon generals, including Milley himself, were on record as saying the stalemated conflict could drag on for multiple years to come. And yet still, few in the West are actually talking about how to get Kiev and Moscow to engage at the negotiating table. 
Loading...