---
Raytheon Signs $208 Million Deal With Romania For Coastal Anti-Ship Missiles
Eastern European countries have been steadily ramping up their defense readiness in wake of Russia's Feb.24 invasion of Ukraine. For Western defense firms, this means a continued bonanza of contracts even beyond arms requests and deliveries sent directly to Kiev.
On Friday a new Raytheon deal with NATO-member Romania has been announced, valued at over $208 million. "Raytheon Missiles & Defense [of] Tucson, Arizona, was awarded a $208,736,138 firm-fixed-price contract for the Naval Strike Missile Coastal Defense System for the Republic of Romania," a Raytheon press release stated.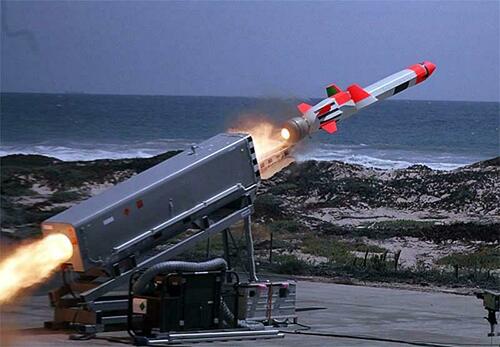 Romania will use the Raytheon manufactured anti-ship missiles to help defend its some 100 miles of coastline on the Black Sea - where Russia's Black See Fleet frequently patrols, and is now executing a war against Ukraine. 
The range of the Naval Strike Missile Coastal Defense System is typically estimated at over 100 nautical miles, and it was first developed for use by the Royal Norwegian Navy.
Raytheon will work on fulfilling the contract with Norwegian defense firm Kongsberg, who described the modern weapon system as follows: 
"The primary missions for NSM CDS are maritime interdictions against sea targets from small and light ships made of Glass Fiber Reinforced Plastics (GFRP) to large naval combatants like destroyers and frigates and ships with [a] thick hull like icebreakers."
The Kongsberg marketing material continues, "Secondly, land targets are handled by the NSM CDS. The land attack capability is primarily based on use of the military GPS but seeker-assisted land attack capability is also available if requested."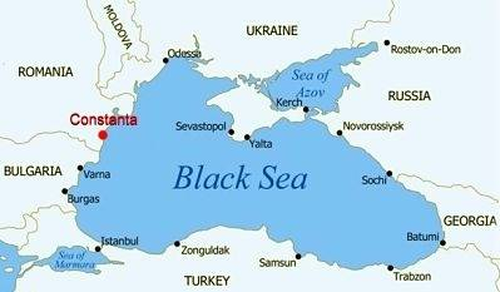 The US government had authorized more sales of advanced defense equipment to Romania in 2021. Currently units of the Army's 101st Airborne are stationed in Romania, estimated at about 4,000 US troops, to conduct joint drills with Romanian forces. The exercises are part of operational readiness and muscle-flexing aimed at Russia amid the ongoing Ukraine war.
Loading...