---
SpaceX Gets Pentagon Ukraine Starlink Contract
Authored by Dave DeCamp via AntiWar.com,
The Pentagon said Thursday said it's awarded a contract to Elon Musk's SpaceX to ship Starlink satellite internet terminals to Ukraine.
"Satellite communications constitute a vital layer in Ukraine's overall communications network and the department contracts with Starlink for services of this type," the Pentagon said in a statement to CNBC.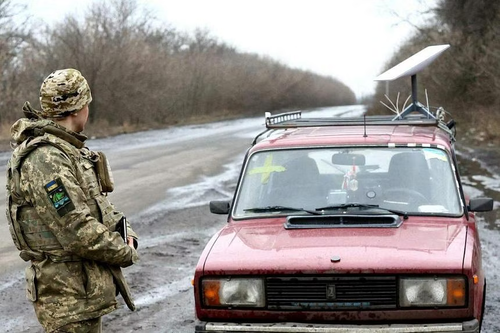 The Pentagon refused to share any details about the contract, and it's not clear how many terminals will be purchased. "For operational security reasons and due to the critical nature of these systems — we do not have additional information regarding specific capabilities, contracts or partners to provide at this time," the Pentagon said.
SpaceX began shipping thousands of Starlink terminals to Ukraine shortly after the Russian invasion, and the internet service is said to have been vital for Ukraine's war effort, both for communication and helping with targeting.
Earlier this year, the president of SpaceX, Gwynne Shotwell, said the Starlink terminals were never meant to be "weaponized," referring to reports of Ukraine using Starlink to acquire targeting data with drones. Shotwell said that SpaceX took steps to "limit" Ukraine's ability to use the internet service in that way. 
She had explained February of this year--
"However, Ukrainians have leveraged it in ways that were unintentional and not part of any agreement," she said.

Speaking later with reporters, Shotwell referred to reports that the Ukrainian military had used the Starlink service to control drones. Ukraine has made effective use of unmanned aircraft for spotting enemy positions, targeting long-range fires and dropping bombs.

"There are things that we can do to limit their ability to do that," she said, referring to Starlink's use with drones. "There are things that we can do, and have done."
The US Agency for International Development (USAID) said it was cooperating with SpaceX to get Starlink terminals to Ukraine in the early days of the war. Last fall, Musk said that SpaceX couldn't continue paying for the service for Ukraine and asked the Pentagon to foot the bill.
As of October 2022, SpaceX donated 20,000 terminals to Ukraine. Musk said at the time that it cost his company "$80 million and will exceed $100 million by the end of the year."
Loading...