---
US Air Force Eyes Autonomous Flight Technology For Large Cargo Jets
The US Air Force awarded Reliable Robotics with a contract to study how to transform multi-engine transport jets into robotic aircraft that can fly critical cargo worldwide. 
"This study will include a feasibility assessment of full and limited aircraft automation features for cargo operations," Reliable Robotics wrote in a press release.
Equipping large transport jets with automation would allow the USAF "to increase mission tempo worldwide and leverage a certifiable commercial solution for defense industry needs at fractional costs and extend aircraft capabilities," continued Reliable Robotics. 
The contract aims to produce autonomous flight systems that allow the jets to land and take off and traverse the tarmac with remote human supervision.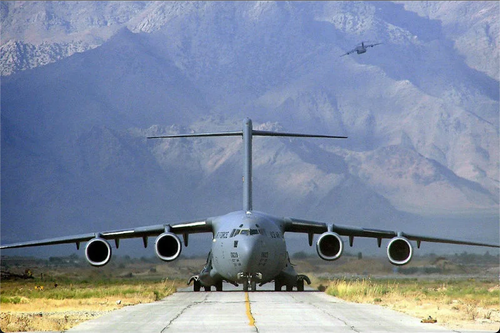 USAF colonel Sean R McClune said: "Reliable provides capabilities that will help close logistical gaps so that the USAF can execute their role within the Joint Warfighting Concept."
"We are interested in Reliable Robotics not only for their effectiveness in supporting the warfighter in contested logistics but also for their novel approach of outfitting legacy aircraft with cutting-edge automation kits.

"This is of great value to the US Government because it will help solve the demand for short to medium-range point-to-point logistics without the need to manufacture a new aircraft, which will ensure critical logistics are available at speed and scale to all regions of the country."
USAF wants to modernize its fleet of transport jets. The most inexpensive way to do so appears to be the automation of legacy jets. It's a cost-efficient path toward saving time and assets and reducing fatal aviation accidents.
... and there goes the need for pilots.
Loading...