---
US Special Forces Test Autonomous Glider For Critical Resupply Missions
At the beginning of this year, we checked out exhibits of defense firms showing off their cutting-edge weapons at the 45th SHOT Show at the Venetian Expo and Caesars Forum in Las Vegas (read: here & here). Over the years, what has captured our attention are the advanced weapons that could potentially be employed by Tier 1 special ops personnel in the next major conflict. 
The latest weapon of war that special ops might be adding to their arsenal is a new unmanned aerial delivery system for quick resupply of friendly forces on the frontlines. 
In February, the 1st Special Forces Group (Airborne) successfully tested Defense Department contractor Silent Arrow's GD-2000 glider, a disposable autonomous aircraft that can haul upwards of 1,500 pounds of gear and equipment at a range of up to 40 miles, at the Yuma Proving Ground in Arizona.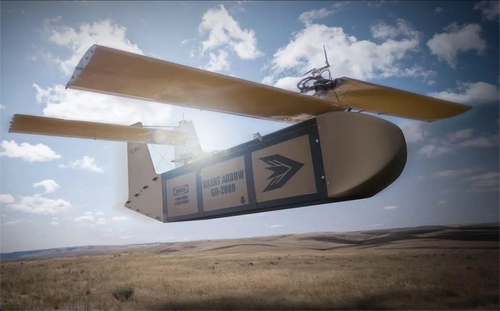 Traditional supply delivery systems can be bulky and involve a parachute with a very limited distance. The ability of the autonomous glider to maneuver through the air will allow Tier 1 operators to receive critical supplies in heavily contested warzones. 
"What this glider does is give us a much greater [travel distance] and a much greater glide ratio into a target.

"If we are able to get [the glider] up to 40,000 feet we're looking at [travel distances] in excess of 25 to 30 miles. That's a pretty unique capability and not matched by anything we currently have," said a Special Forces detachment commander whose team tested the glider.
During the successful field training exercise at Yuma Proving Grounds, the GD-2000 with 1,000 pounds of supplies was airdropped from an Alenia C-27J Spartan military transport plane, and it glided to within 30 meters of its intended target.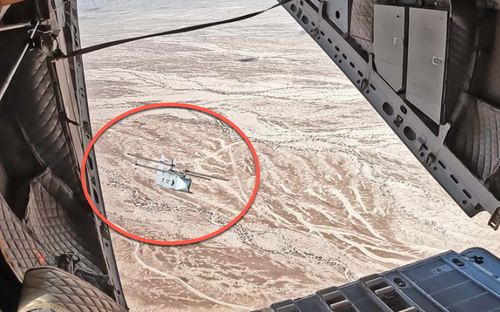 The autonomous glider expands the military's capability to airdrop supplies while in international air space into heavily contested areas. It seems plausible that the Pentagon is already considering this system for deployment in Ukraine.
Loading...