One year ago New York had Superstorm Sandy. Now, with Typhoon Usagi closing in, Hong Kong is bracing for impact as the strongest storm in 34 years is set to hit the financial hub head on. As Severe Typhoon Usagi bore down on the city, the Hong Kong observatory issued a "severe threat'' warning. It hoisted the No 3 typhoon signal at 11.40pm yesterday and warned people in low-lying areas to take special precautions. "The water level may rise and cause flooding in the evening," said Sandy Song Man-kuen, the observatory's senior scientific officer. This happened as the Observatory issued a No 8 storm signal for Usagi.  The Hong Kong Observatory said that Usagi would make landfall to the east of Hong Kong and will skirt the territory at around 100km or less to the north later tonight and early tomorrow morning.
Anyone familiar with the flooding accompanying Superstorm Sandy will be aware of the biggest threat poised by the typhoon: storm surge which can flood all low-level areas, not to mention a gradual infrastructure cut off of Hong Kong from the rest of the world as all transit services are temporarily cut off.
Observatory senior scientific officer Mok Hing-yim warned of "astronomical" high tides and a storm surge.

 

Mok said that if the typhoon signal No 8 was issued, Usagi would be the strongest typhoon to hit Hong Kong since Typhoon Hope in 1979, which killed 12 people and injured 260.
A storm surge induced by Usagi may still lead to flooding in low-lying areas tomorrow morning. The Observatory said the public should be on the alert and take precautions against strong winds and flooding as early as possible.

 

China's National Meteorological Centre has said that Usagi is likely to land tonight somewhere between Huilai and Huidong on Guangdong's eastern coast, only 50km east of Hong Kong.

 

The Airport Authority said 166 arriving and 187 departing flights had been cancelled so far, while 42 arrivals and 25 departures had been delayed. Flight operations may be affected today and tomorrow, and passengers are advised to contact their airlines for the latest flight information.

 

Other transport services have also been affected. The New World First Ferry said the last inter-island services would depart from 2.50pm onwards, but added that it may have to suspend services before the typhoon signal No 8 was hoisted.

 

The Star Ferry said services connecting Central and Wanchai to Tsim Sha Tsui would be suspended within one hour after the signal No 8 was hoisted.

 

According to Cotai Jet, services going to and from Macau would be gradually suspended in the afternoon, but would be cut-off pending the signal No 8.

 

The Hong Kong Jockey Club cancelled today's race meeting at Sha Tin Racecourse and said it planned to reschedule for Wednesday  October 30, subject to government approval.
Airlines such as Cathay Pacific and Dragonair have already cancelled all flights in and out of Hong Kong.
Some observers on Twitter have already noticed the massive swell in ocean readings:
Typhoon Usagi creating 42ft waves according to the Pacific Disaster Center

— Alex Millson (@MillsonAlex) September 22, 2013
A video of the Typhoon making landfall:
Real-time updates from SCMP:
Sky looks a bit grumpy over Victoria Peak. #Usagi pic.twitter.com/xk7G8rvICU

— Tom Corke (@tomWcorke) September 22, 2013
At 7pm, it was estimated to be about 160 kilometres east-northeast of the city, according to the Hong Kong Observatory. It is forecast to move west-northwest at about 20 kilometres per hour towards the coastal areas to the east of Hong Kong.

The Observatory added that Usagi continued to approach Hong Kong as a Severe Typhoon, saying that winds generally over the city were strengthening.
A storm surge induced by Usagi may still lead to flooding in low-lying areas tomorrow morning. The Observatory said the public should be on the alert and take precautions against strong winds and flooding as early as possible
Live: Tsing Ma Bridge. Credit: Hong Kong Transport Department CCTV footage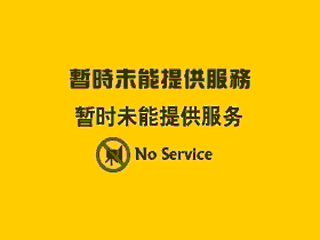 Live: Island Eastern Corridor near Ka Wah Centre. Credit: Hong Kong Transport Department CCTV footage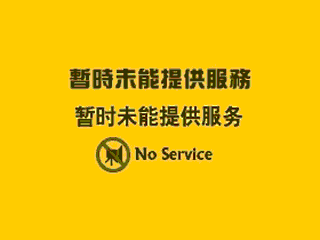 Live: Cross-Harbour Tunnel. Credit: Hong Kong Transport Department CCTV footage