The fine upstanding people at the NASDAQ noticed something odd this morning with SBAC:
*POTENTIALLY ERRONOUS 'SBAC' TRANSACTIONS BEING PROBED
After some discussion, they have decided that it is indeed erroneous that, as Nanex notes, SBA Communications (a $10 billion market cap company) should see its stock price jerk from $80 to $299.73 in the space of a few seconds. NASDAQ will be canceling these trades on behalf of the participants involved (we suspect the "buying" algorithm is more relieved than the "seller")
See if you can spot any "erroneous" trades here...
On October 14, 2013, at 8:35:46, the price of SBA Communications Corp (Symbol: SBAC, market cap: $10 billion) rocketed from $80 to $299.78 in a few seconds. Prices returned to the $95 for a while and finally to the $80 range. Most of the trades were canceled later.

1. SBAC ~ Trades color coded by reporting exchange and NBBO (red shaded part is crossed market.
---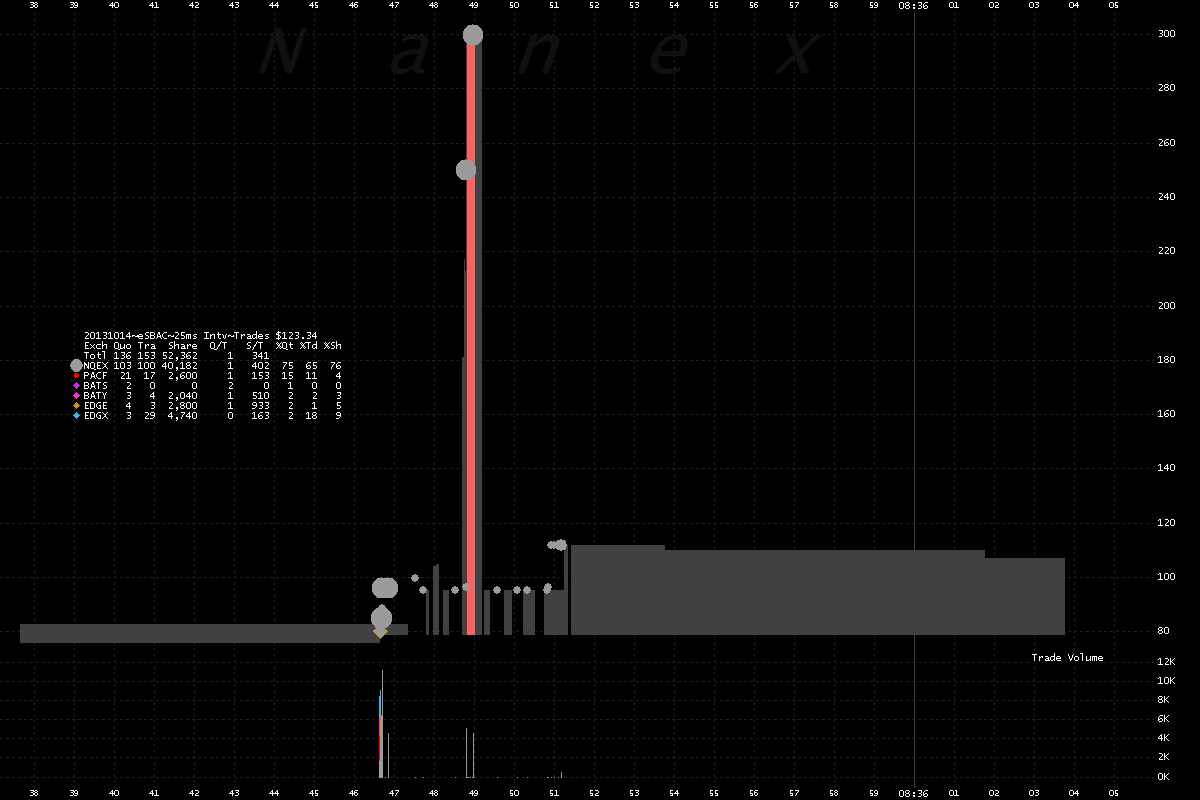 ---
2. SBAC ~ Bids and asks color coded by reporting exchange.
---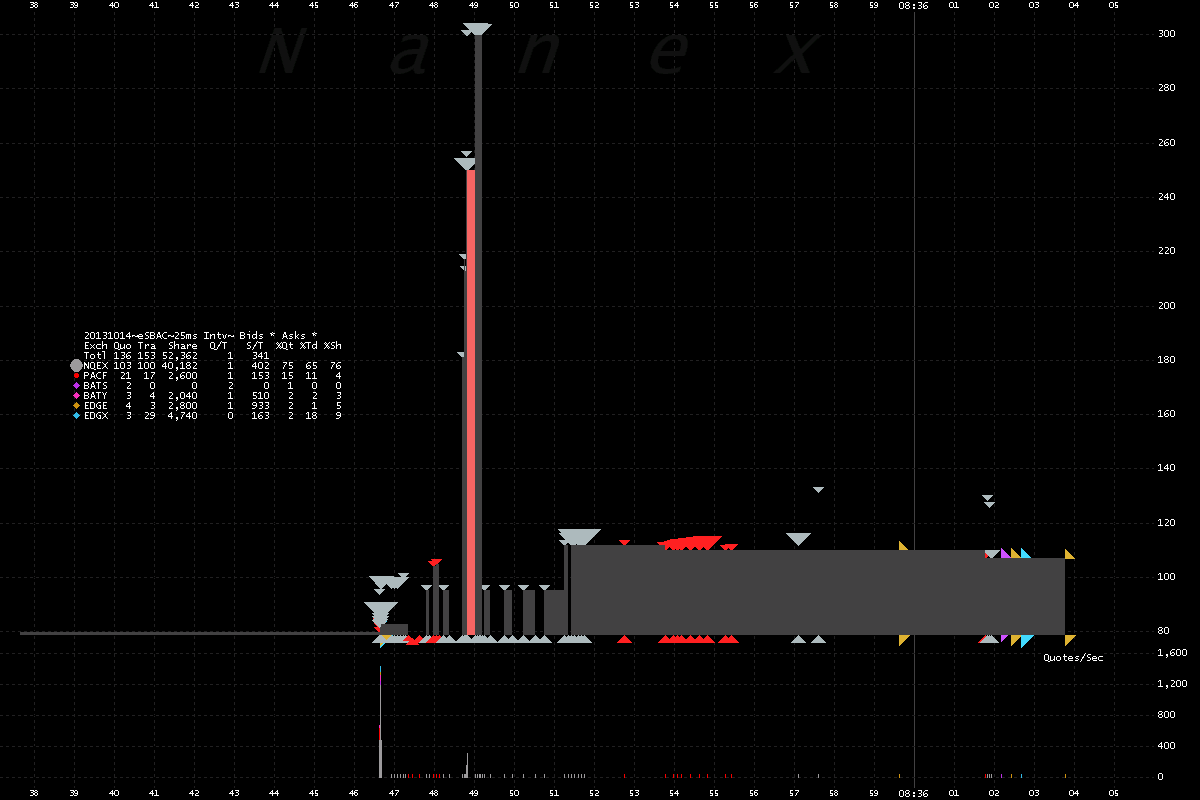 And after extensive investigation - NASDAQ decided this was "erroneous"....
Pursuant to Rule 11890(b) NASDAQ, on its own motion, in conjunction with NYSE-Arca has determined to cancel all trades in security SBA Communications Corp. (SBAC) at or above $84.13 that were executed in NASDAQ between 8:35:00 and 8:36:00:00 ET. This decision cannot be appealed. NASDAQ will be canceling trades on the participants behalf.