One glance at the 'ticks' surrounding this morning's so-called "fat finger" in EURCHF and it is clear that this was anything but a human trader falling asleep on his keyboard or accidently selling 100 yards and not 100 million CHF... Welcome to the 'unrigged' markets... (in FX also)... where stop-hunting algos rip to a 50-day moving-average in milliseconds to remove all stops before fading back ingloriously to unchanged. As Nanex suggests, this started in the CHF futures market...
The ramp took EURCHF up to its 50DMA before fading back...
And appears from the adjusting bids and offers to be anything but a fat finger error...
and here is Nanex with the close up in the CHF futures market...
On April 16, 2014 at 10:35:24, about 1800 Swiss Franc Futures contract suddenly dropped prices in 1 second. Prices mostly recovered over the following 12 seconds.

1. June 2014 Swiss Franc (6S) Futures on April 16, 2014
---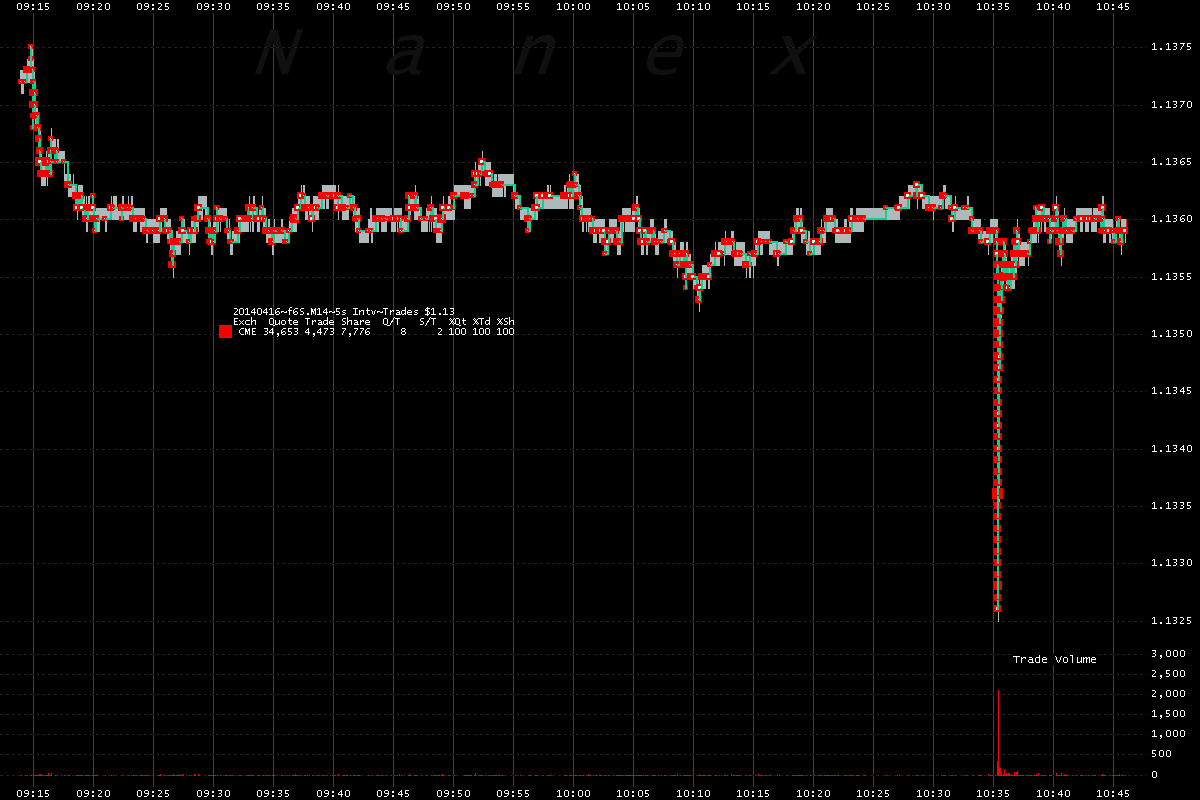 ---
2. Zooming in
---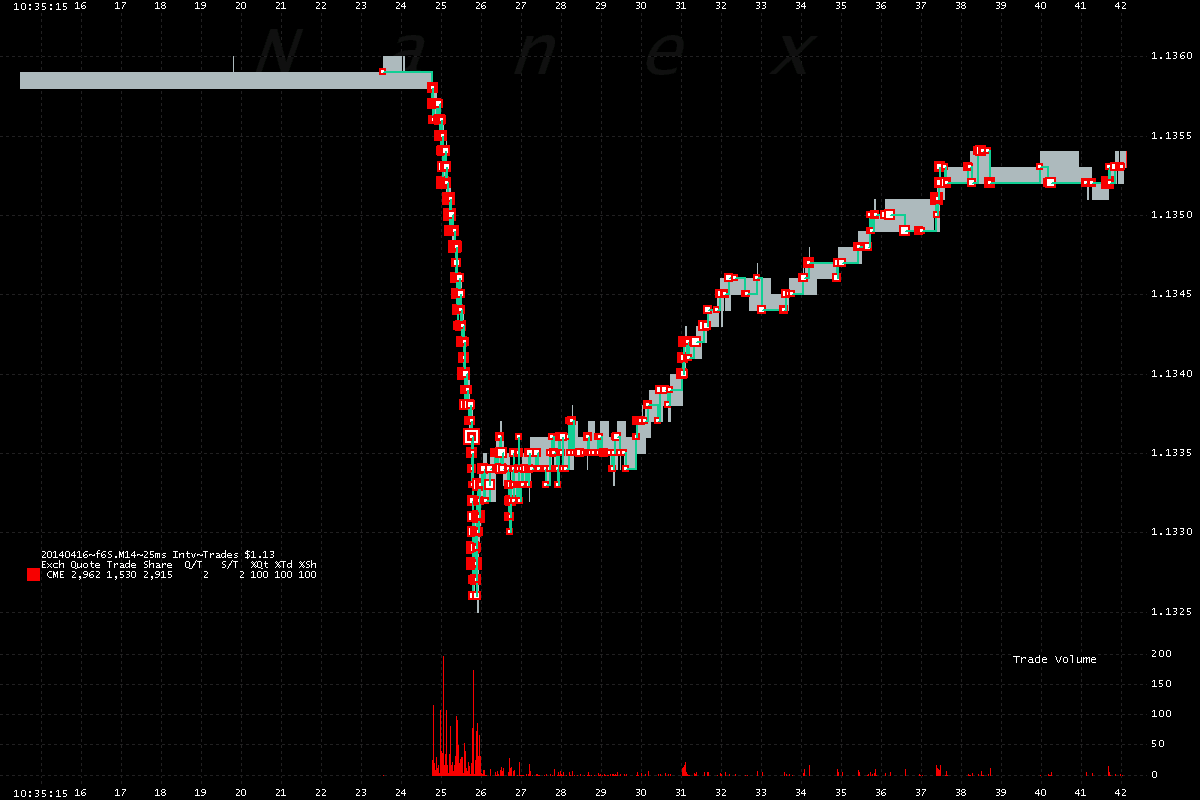 Fat finger - or algos gone wild?