Barclays just can't catch a break these days: after creating the biggest "bad bank" 5 years into the laughably called "recovery", the latest batch of terrible earnings and the announcement of some 19,000 pink slips to be handed out shortly as the British bank has now lost all benefits from being presented the only valuable Lehman assets on a Blue light special platter 5 years ago, it now appears that the desperate and flailing bank also has placed monkeys in charge of trading because as Bloomberg reports it was also responsible for the freakout that hit a vast number of stocks at 3:49:00 pm on Tuesday and which we profiled in "Is There Anything Wrong With These Charts?" It appears the answer was "yes."

From Bloomberg:
A trading error at Barclays Plc this week caused split-second swings in dozens of U.S. stocks including AOL Inc. and Caterpillar Inc., according to people familiar with the matter.

 

Barclays moved the prices of some shares on May 13 after orders tied to the close of trading were incorrectly entered, causing the transactions to be executed immediately, the people said. Barclays clients weren't affected financially by the error, according to one person, who asked to not be identified because the details haven't been made public.

 

Kerrie Cohen, a spokeswoman for London-based Barclays, declined to comment.

 

The mistake whipsawed companies such as AOL, Caterpillar, Nabors Industries Ltd. and Nasdaq OMX Group Inc. According to Winnetka, Illinois-based Nanex LLC, which tracks trading disruptions, at least 28 stocks were affected, with AOL moving the most: a decline of 11 percent. Within a second, prices largely returned to where they'd been before the error.
And this is what happens when in a market as broken as this, one uses market orders - everything breaks. For those who have forgotten it, here is the snapshot highlighting the freakout that took place amid numerous unrelated stocks at exactly the same time:

1. AOL.
---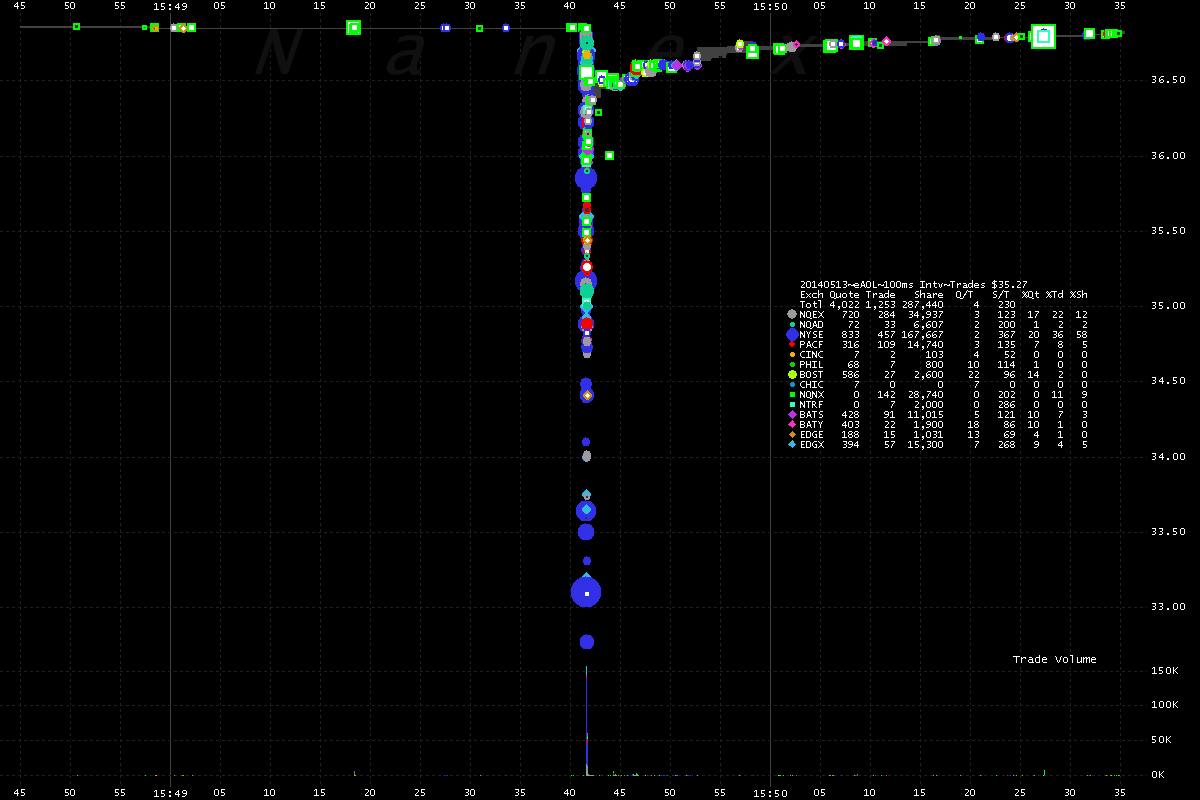 ---
2. CNQ.
---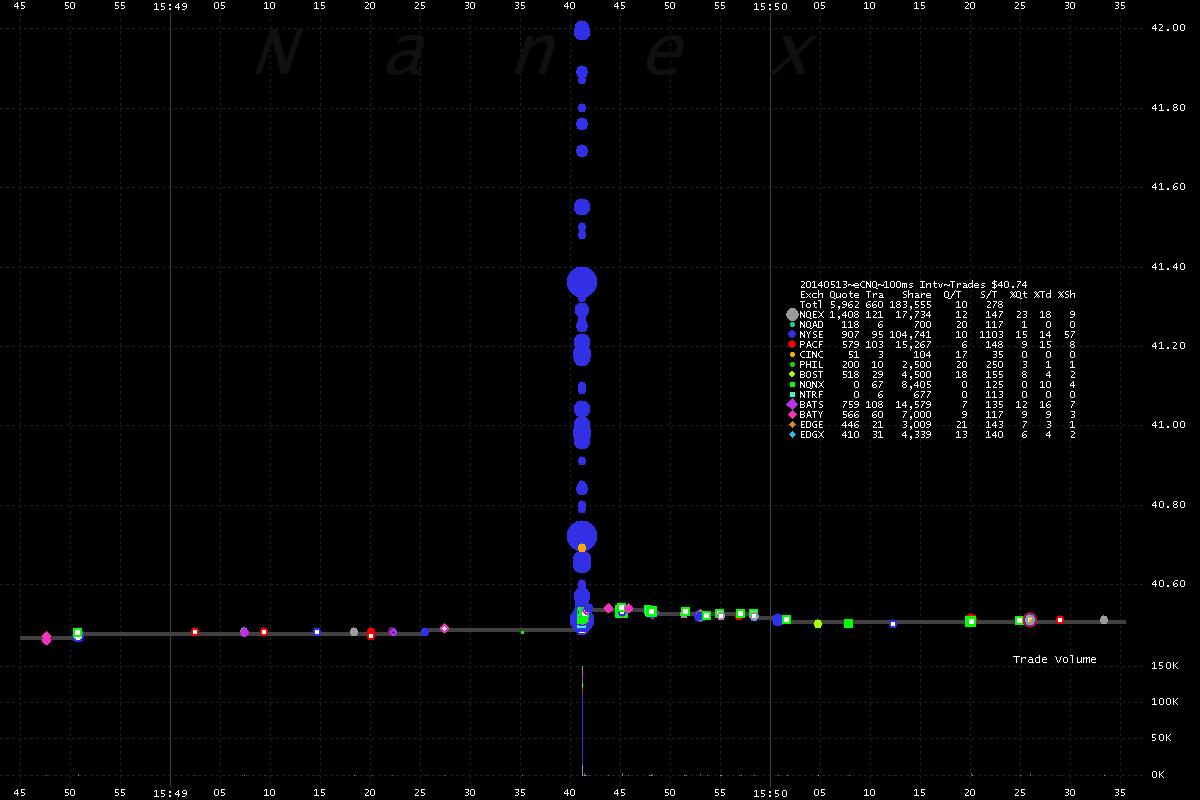 ---
3. LO.
---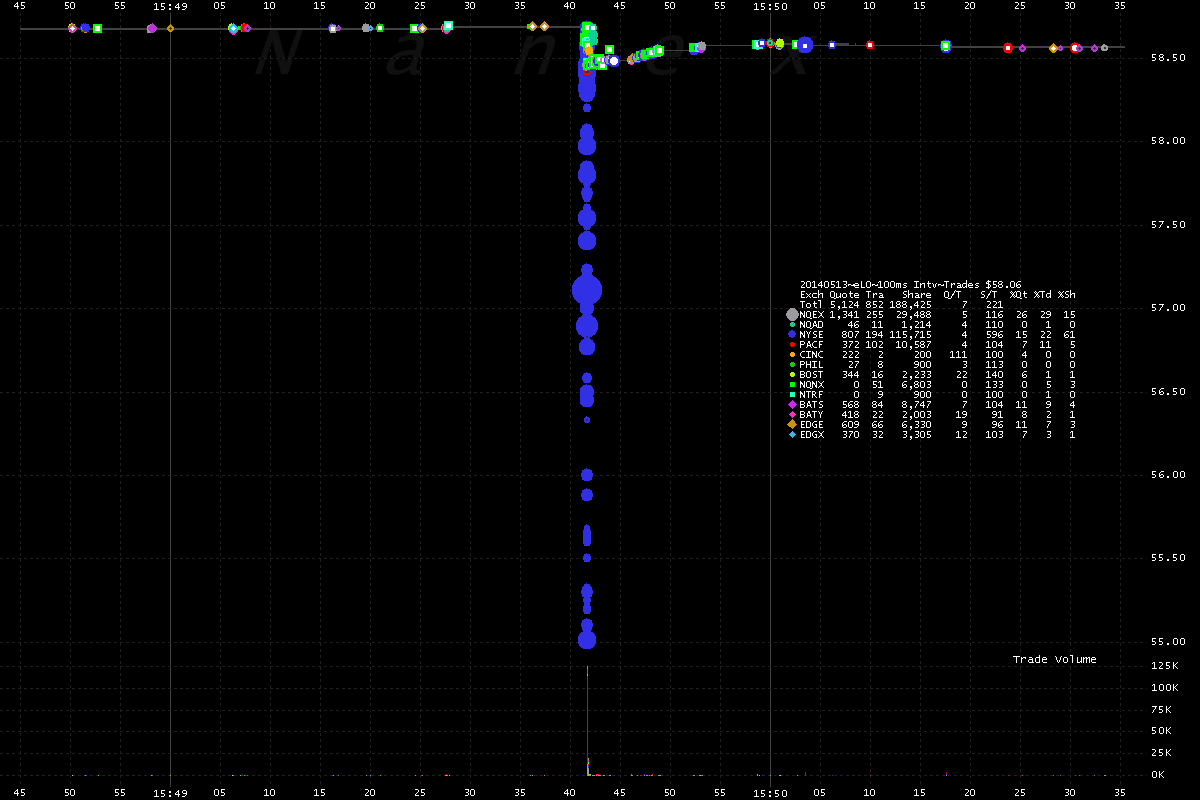 ---
4. NBR.
---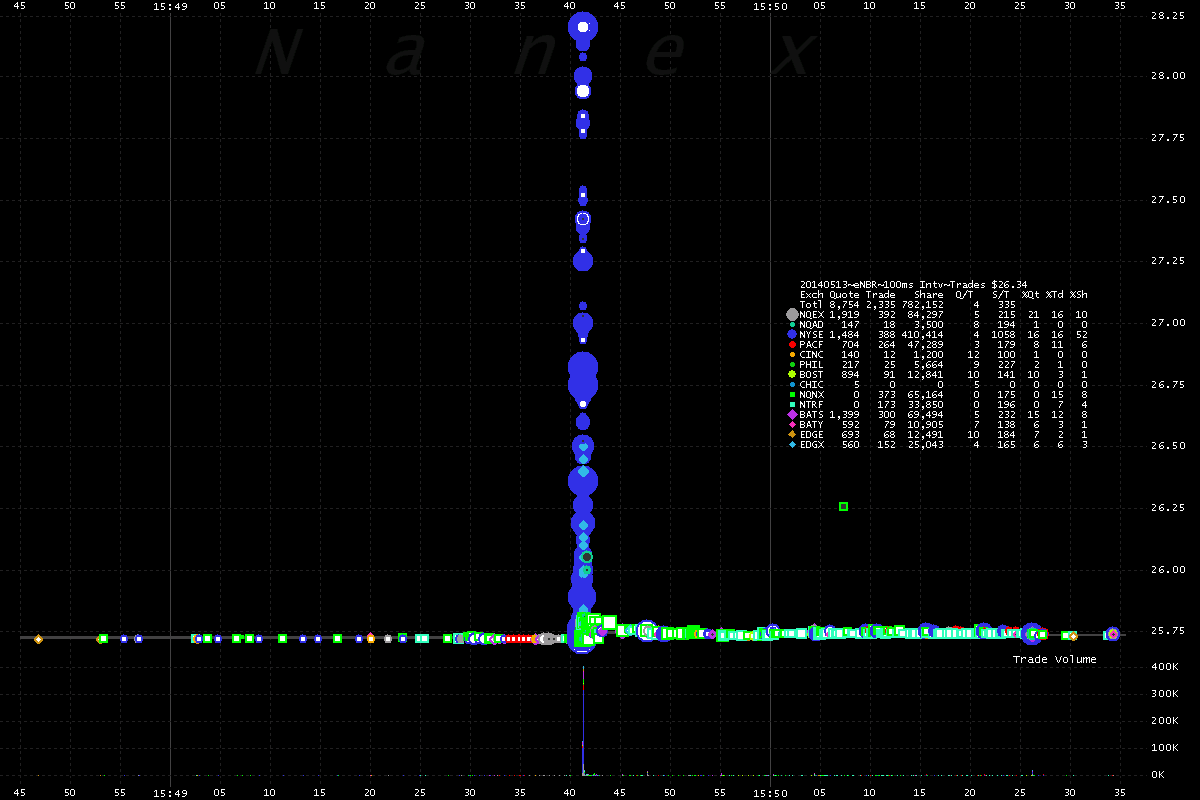 The only good news: at least this latest confirmation of just how fragile this rigged and broken market is, wasn't blamed on a "glitch." Oh wait, nevermind.