A little over a year ago, we showed the average cost curves of gold and the cost per mine for one reason: with the forced selling in paper gold, extracting physical gold is increasingly unprofitable for gold miners.
And while some companies, those lucky few which have no debt on their balance sheet, have the option to mothball projects and wait for the lack of supply to catch up with demand and also price (at least in a world in which physical supply and demand still have some bearing on trading of paper gold) others, those who have creditors breathing down their neck, whose extraction cash costs are above the spot price and who aren't hedged, are essentially out of options.
One such company is Russian gold producer Petropavlovsk, which a few years ago was one of Russia's biggest companies and whose Pioneer mine produced 314,850 oz of gold in 2013, and is one of the largest gold mines in the Russian Far East.
As Siberian Times reports, founded by Eton-educated Peter Hambro, Petropavlovsk was valued at more than $3 billion four years ago and was a potential candidate to move into the coveted FTSE100. But today the firm is now worth just $60 million and is in a perilous financial situation, with speculation it may even default on $310 million in convertible bonds in February.
A statement from Petropavlovsk said: 'The company confirms it is continuing to talk to its senior lenders, bondholders, other stakeholders and third parties in order to complete a holistic refinancing of the group's outstanding four per cent convertible bonds due February 2015."
Further details on the gold-miner's financial plight:
The Financial Times reported the consortium includes Russian Kirill Androsov, the managing partner of Altera Capital and former deputy chief of staff to Prime Minister Vladimir Putin. Shares in Petropavlovsk rose almost 20 per cent after news broke of the potential rescue deal, which has been put together by Amsterdam-based investment company Sapinda.

 

Petropavlovsk develops gold deposits in the Amur region at mines in Pokrovsky, Pioneer, Malomyr and Albyn. The company decreased gold production by four per cent to 741,000 ounces in 2013, and targets for 2014 are even lower at 625,000 ounces.

 

In the first half of this year the company did cut its net losses nearly 88 per cent to $95million, but was unable to post profits. The fall from grace for what was once one of Russia's biggest companies is certain to be difficult for the man who built it up from nothing 20 years ago.

And yet for those hoping to see an avalanche of gold miner defaults, which would lead to a collapse in gold production just as demand for physical is surging, and an even greater imbalance between physical and paper prices, may have to wait: a bailout may be in the offing. Also from the Siberia Times: "Petropavlovsk is on the brink of a rescue package that could save the company following a turbulent period that saw billions wiped off its value. Directors of the firm, which commercially develops gold deposits in the Amur region of Siberia, have announced they are looking at 'all options' to stem the crisis."
The company added that "as part of this ongoing process, the company has also been in receipt of approaches by various potential third-party investors in recent months. The company continues to examine all its options and is working towards a solution in as expedient a manner as possible. No transaction has yet been approved or agreed."
Stressing that no deal has yet been done, in a statement they said they had received a number of proposals from third-party investors. The announcement came after the Financial Times newspaper said that consortium, of Russian, German and South African investors, was prepared to inject up to $250million in the company.
And while the future of the company's current owner, Peter Hambro is clouded and bondholders may soon get control of the company, a better question is whether the company may not be the latest one to feel some pressure for additional proximity, courtesy of the Kremlin:
Meanwhile, it was also announced that Mr Maslovsky, who has been a Russian senator for the past three years, is rejoining the firm as chief executive.
All it would take is a phone call from Putin to make it clear that Russia would provide some rescue funding in addition to a majority stake. And will Putin stop there, or will he make it a mission to do the same to all other Russian gold miners?
Finally, here is the soon to be insolvent gold miner in its natural habitat.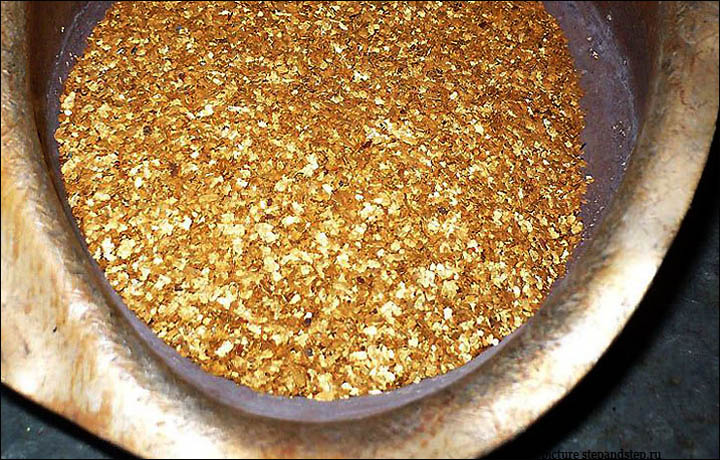 Petropavlovsk was valued at more than $3billion four years ago. Picture: stepbystep.ru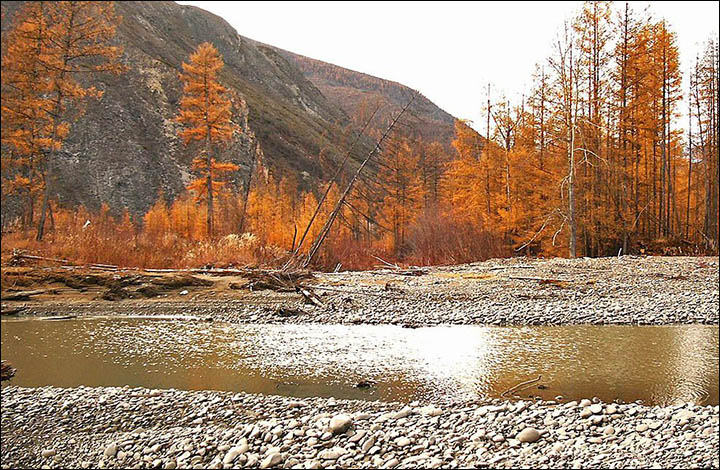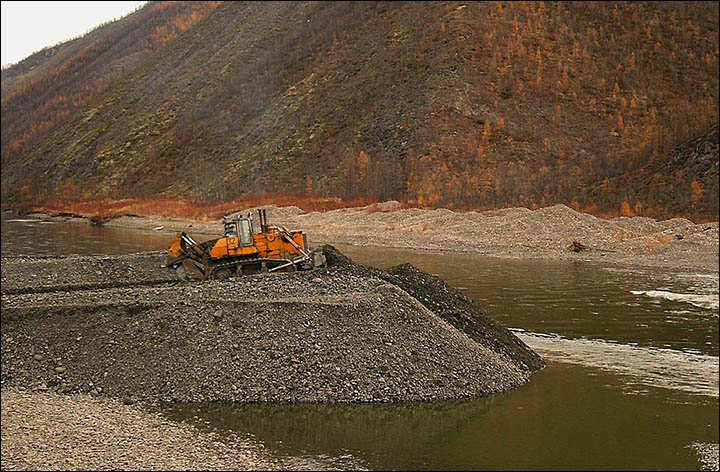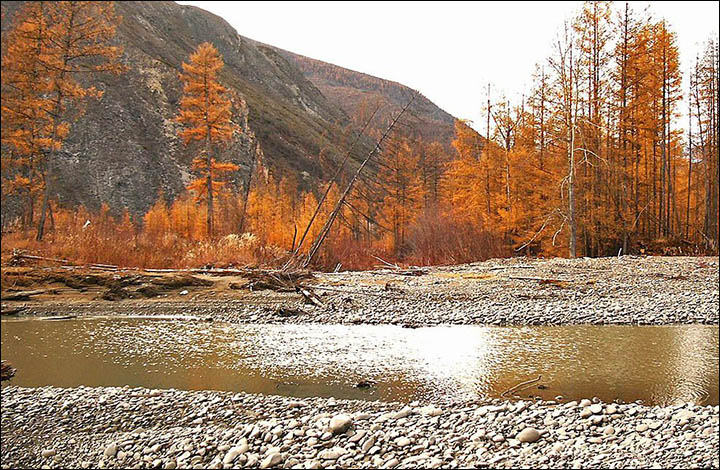 Gold mining in Yakutia. Pictures: stepbystep.ru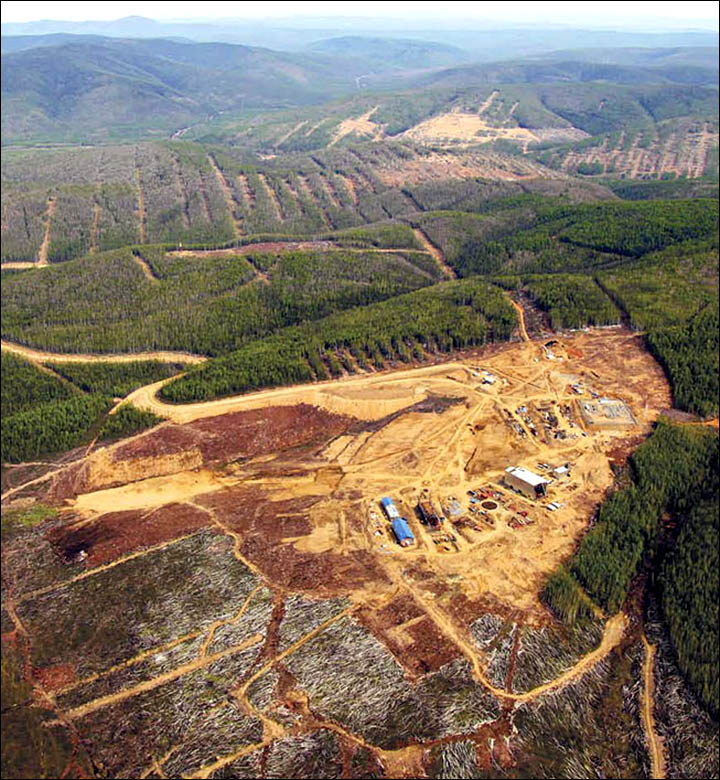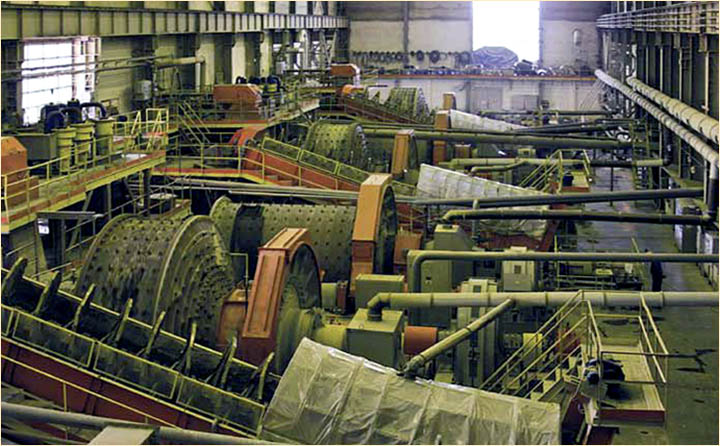 Malomyr and Pokrovsky mines. Pictures: Petropavlovsk