In a shocking example of the fallout from low oil prices coupled with years of easy-money-enabled malinvestment, the collapse of Canada's non-conventional oil production has forced a northern Alberta oil-boom-town to be put up for auction including 1200 person accomodation work-camp, hospital, gym, running track, and waste-water treatment plant.
After years of invincibility, the inevitable happened:
And that has simply imploded the once 'boom' oil towns of Alberta.
After 55 years in business, Ritchie Brothers says "nothing really comes close in sheer physical size to this unique asset we're selling by private treaty: a 1,200-person workforce accommodation camp located approximately 50km north east of Peace River, AB, Canada."
Imagine a camp the size of a small town, but with all the modern conveniences of the big city: full-service dining, medical clinic, modern living suites, bar/lounge and recreation suites, and wireless internet.
This work camp has a fully-equipped gym complex complete with indoor running track, squash courts, weights and aerobic equipment. The camp even has its own power and utilities system. Take a virtual tour in the video below.
The ghost-town - constructed by ATCO in 2013 - is divided into several complexes, and three wings of living areas with 1,232 fully-furnished executive-style rooms.
Here's an overview of the camp layout.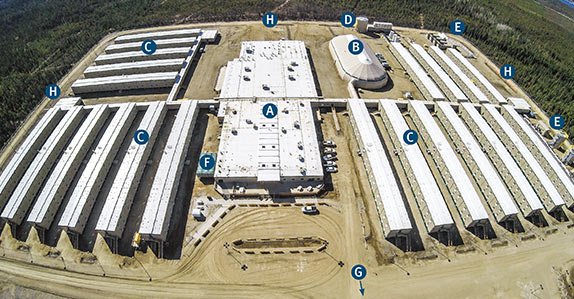 A. Core complex
B. Gym complex
C. Living areas
D. Waste water treatment plant
E. Backup generators, utilities and more
F. 3 external luggage storage containers
G. Security trailer (office/kitchen/toilet/storage-furnace room/septic tank)
H. Electrified fence line around the perimeter of the workforce accommodation
The fully-equipped, professional-grade kitchen and dining facility located in the core complex is capable of catering to all 1,232 hungry residents in just 1.5 hours!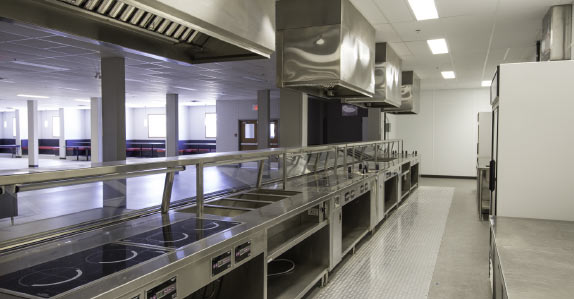 Plus, the complex also features a commissary, training areas & offices, medical bay & treatment rooms, the bar/lounge area, and rec room complete with golf simulators, pool tables, table tennis, foosball and more. "Roughing it" doesn't even cross your mind in this camp.
Some photo highlights of the camp.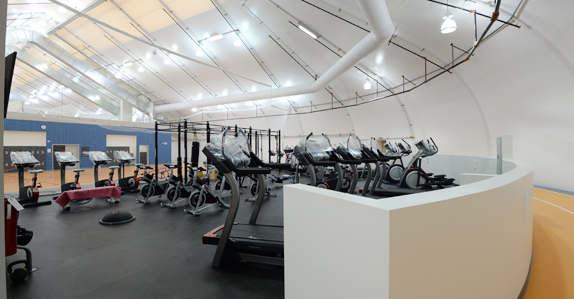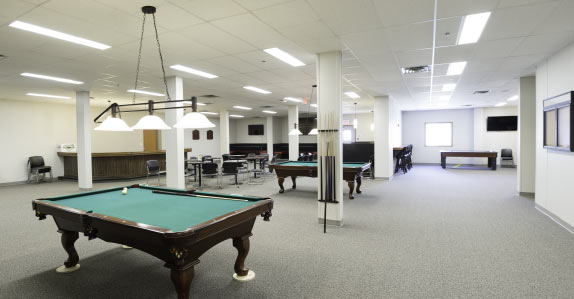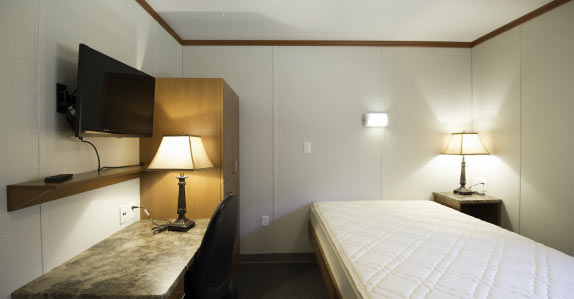 Camp available for immediate sale and removal.
*  *  *
Who would buy such a massive item? Any billionaire preppers out there looking for an all-in-one habitat for their own private army in the middle of Montana? Or perhaps Angela Merkel is looking for a self-contained refugee shelter?