An ancient market signal has been triggered today, one that was used by men riding on horseback to work, 100 years ago to this very day. As you sit there, in your pleather chair, analyzing charts and what not, you should know that the Dow Jones Industrial Average and the Transports, aka "The Trannies", both closed at record highs today. This sweet concoction of market ambrosia is called The Dow Theory Signal, and you should behold it.
This is widely revered as a bullish signal for stocks. After all, if the truckers and trains are doing well, at the same time the industrials are hitting on all cylinders, one has to believe the economy is growing at 3-4%, never mind what the actual data suggests.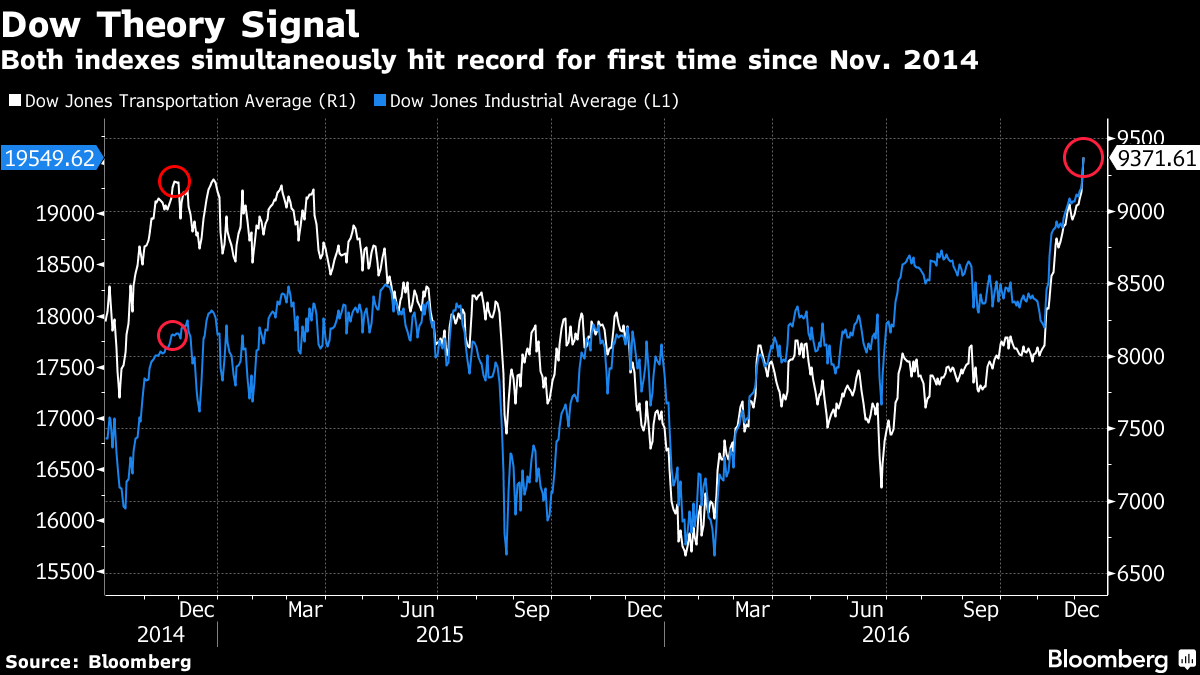 Let's examine the last time this "Dow Theory" signal was triggered and what occurred immediately thereafter.
Dow Theory triggered in November of 2014: SPY +2.75%
December: -0.25%
January 2015: -2.96%
February: +5.62%
March: -1.57%
Prepare for an immediate drawdown of 3%+, followed by gains of 0.84% over the next 4 months.
Content originally generated at iBankCoin.com