As 2017 comes to an end, Americans perspective on their 'comfort' - with the economy, finances, and the future - is at its most polarized since December 2007.
The headline consumer comfort index showed a gain in confidence, the first in three weeks, signaling Americans are upbeat about the economy as stocks rally, unemployment lingers near a 17-year low and property values increase. The gauge of sentiment about the economy is now at its second-highest level since 2001. What's more, Republican households were particularly optimistic about their financial situation following passage of the tax cut package.
However, there is dramatic polarization. The spread between Democrat confidence (low) and Republican confidence (highest reading since May 2007) is at its most extreme in 10 years...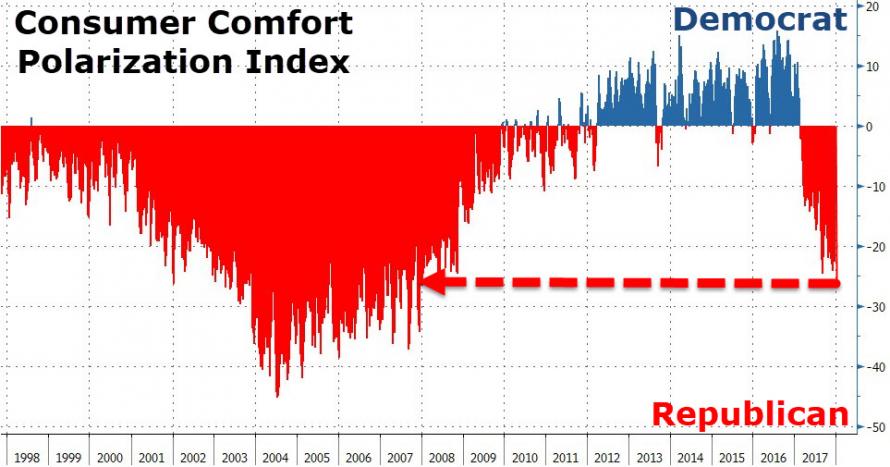 Overall, Americans' sentiment last week climbed to the strongest level since early September on more upbeat views about the economy and personal finances after passage of tax cut legislation, according to the Bloomberg Consumer Comfort Index released Thursday.