Overnight saw South Korean financial regulators announce a series of crackdowns on what they described as "irrationally overheated" cryptocurrencies that slammed Bitcoin and the rest notably lower. Since then prices have stabilized but blockchain-based companies such as RIOT, LFIN, and LTEA are all tumbling this morning.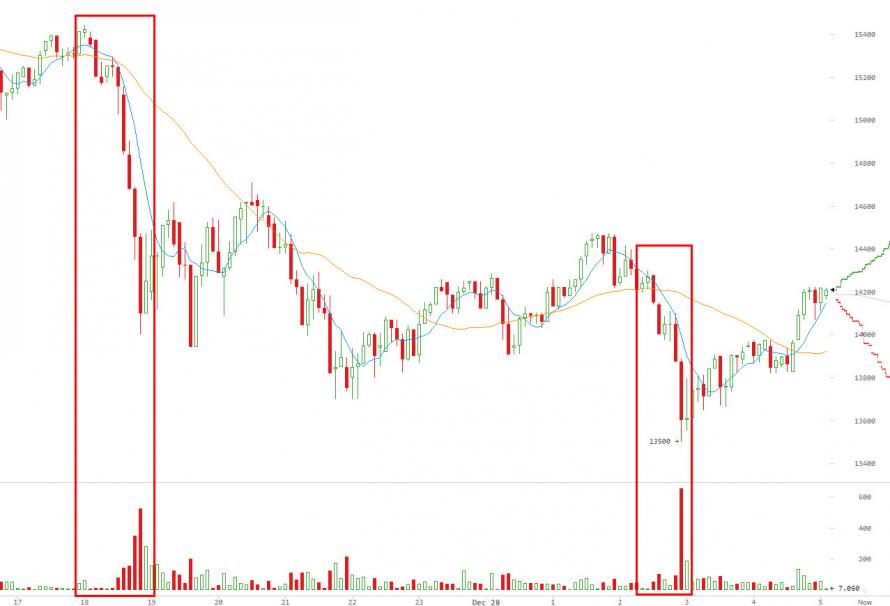 Bloomberg News reported that South Korea will require cryptocurrency transactions to name participants and ban banks from offering virtual accounts.
The government may also direct law enforcement officials to close some exchanges.
"Cryptocurrency speculation has been irrationally overheated in Korea," the South Korean government said in a statement reported by Bloomberg.

 

"The government can't leave the abnormal situation of speculation any longer."
This smacked Cryptos lower but they have since stabilized...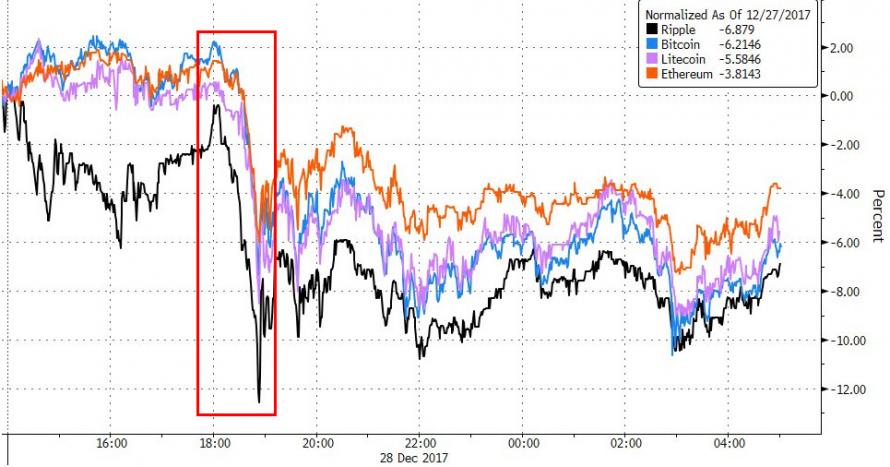 However, blockchain-related stocks including On Track Innovations, Riot Blockchain, Digital Power, Overstock.com, Pareteum, LongFin fall pre-market...
In the pre-market: OTIV -3.2%, RIOT -8.8%, DPW -5.6%, OSTK -3%, TEUM -10%, LFIN -5.4%, SSC -3%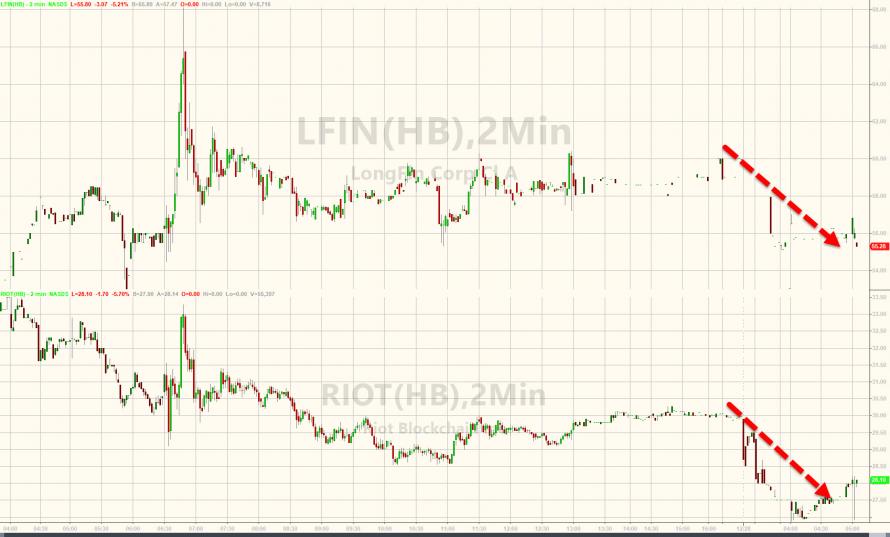 South Korea is an important market for cryptocurrency trading. 
Mati Greenspan, an analyst with trading platform eToro, said in an email this month: "Recent estimates state that 21% of all global BTC volume are done in Korean Won."
This is not the first attempt at a crackdown on cryptocurrencies by South Korea.
Earlier in December, South Korean officials reportedly banned local finance firms from handling bitcoin futures.
South Korea has taken a tough stance on digital currencies, banning initial coin offerings (ICOs) earlier this year.