With headlines full of successful (anthrax and radiation-soaked) defections from North to South Korea, RFA reports a darker reality for those going North as a North Korean nuclear scientist who defected to China has killed himself after being forced home (taking poison in a state security cell while awaiting interrogation).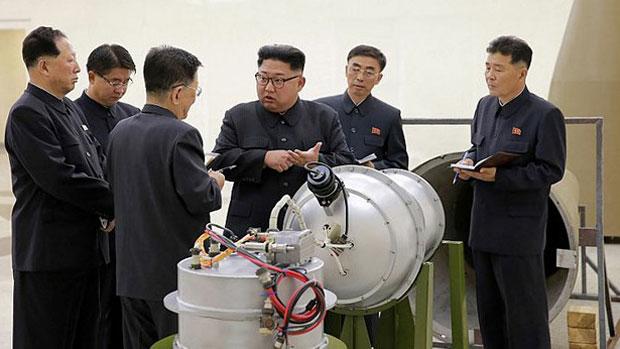 RFA reports that the defector, a researcher in the physics center of the State Academy of Sciences in Pyongyang, was one of a group of North Koreans detained in Shenyang city, China, on Nov. 4 and sent back on Nov. 17, a source in North Hamgyong province told RFA's Korean Service this week.
"He killed himself only a few hours after he was placed in solitary confinement at the State Security Department in Sinuiju city" just across the border from China, RFA's source said, speaking on condition of anonymity.

"He died before he could be questioned about the reasons for his escape, who had helped him, and what his route had been," he said.

"He must have been searched many times while being taken from China to Sinuiju, so it's a mystery how he was able to conceal the poison he took," he said.
The defector, who led a research team at the physics center at the State Academy of Sciences in Pyongyang's Unjong district, had reportedly taken vacation leave from his job "because he was showing signs of anxiety over his research projects," the source said.
"Suddenly, he visited relatives near the border without letting his family know and without carrying valid documents for travel. And when he learned that the authorities were looking for him, he simply disappeared."
Security officials are now trying to discover how the scientist was able to cross the Tumen river into China and join up with other defectors, he said.
Whether this death will impact Kim's nuclear ambitions is doubtful. We introduced many of the members of Kim's nuclear missile building team previously, and VoA's Steve Herman has reported that "High-level sources in the #DPRK identify the defector as Hyun Cheol Huh."
"But we don't know if this was his real name or not," RFA's source said.

"Generally, State Security will use numbers or fake names when referring to important persons [in their custody]," he said.
What is perhaps most intriguing is that the defector had withheld his role as a nuclear scientist when he was captured by Chinese police. RFA's source notes that "if the Chinese government had known who he was, they would have wanted to learn what he knew and would never have sent him back..."