The bond market's message to stocks...
The S&P 500 is up for 13 straight months (including a "perfect year" of 12 monthly positive returns - which has never happened before) and just reached its most overbought level since 1959...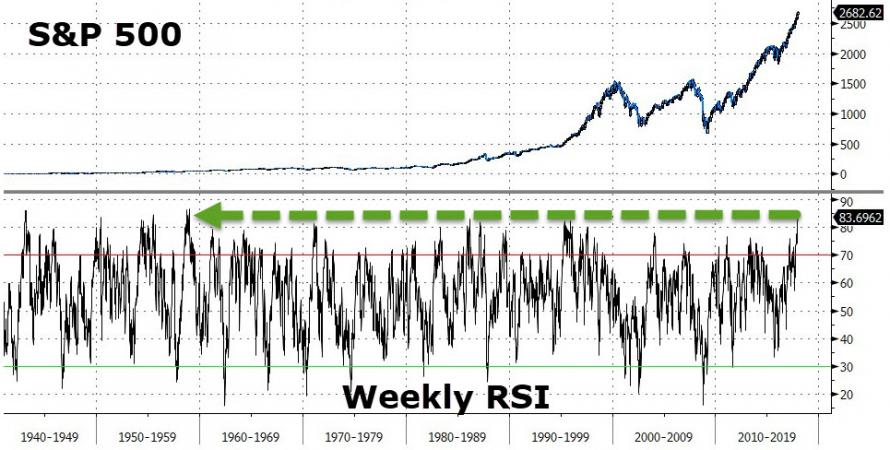 At least Santa delivered a little gain for stock investors today...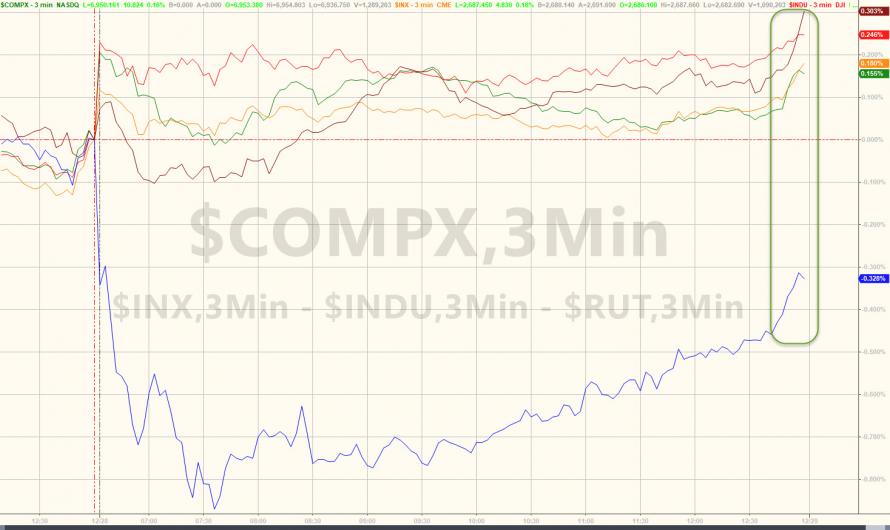 (and the same desperate late day ramp as yesterday)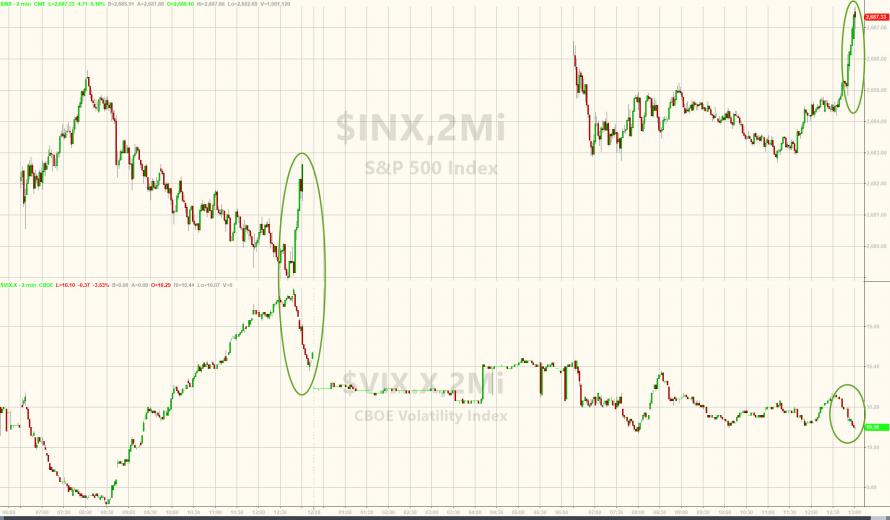 For the 4th day in a row, Nasdaq was smacked lower around the open...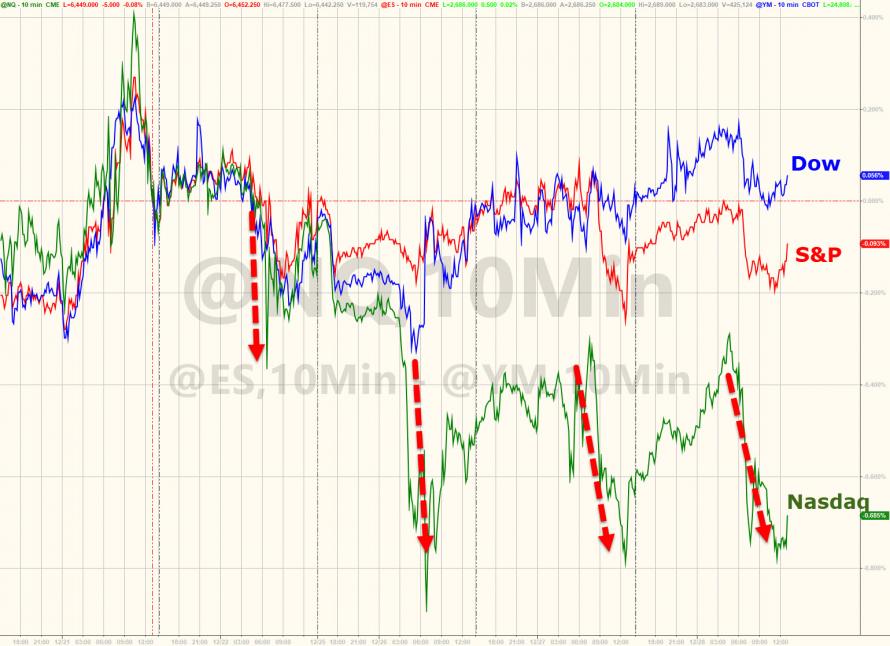 Notably as AAPL has suffered so it appears traders are rotating into FANGs...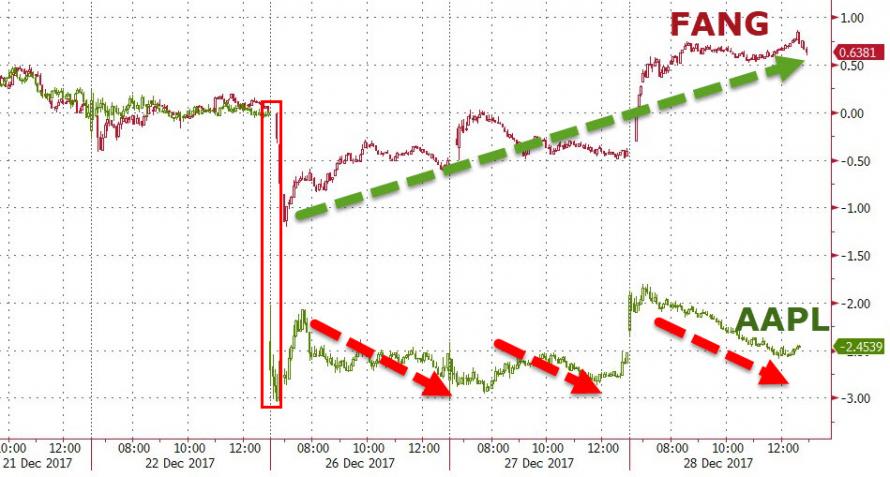 NOTE - Small Caps just can't catch a bid in December as Trannies soar...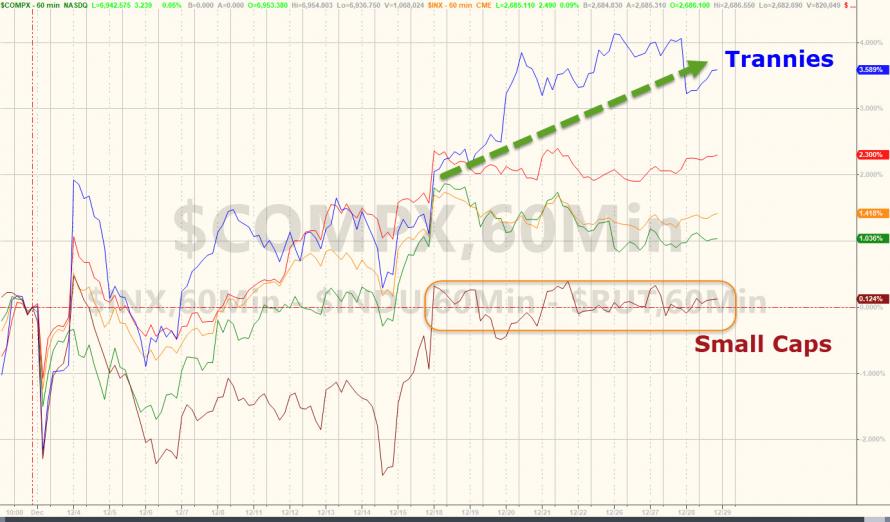 And while stocks are soaring, breaking records never seen in the history of stocktopia, the US Treasury yield curve is screaming weakness and looming recession...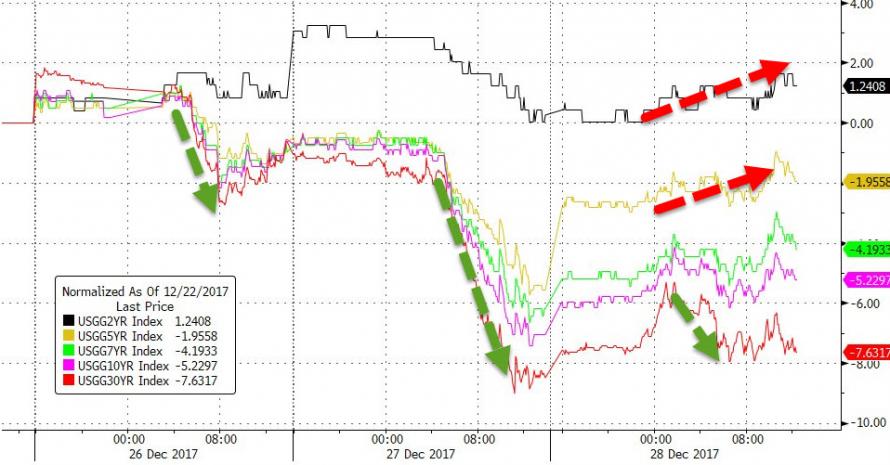 UST 5s30s dropped to 51bps today - the lowest since 2007!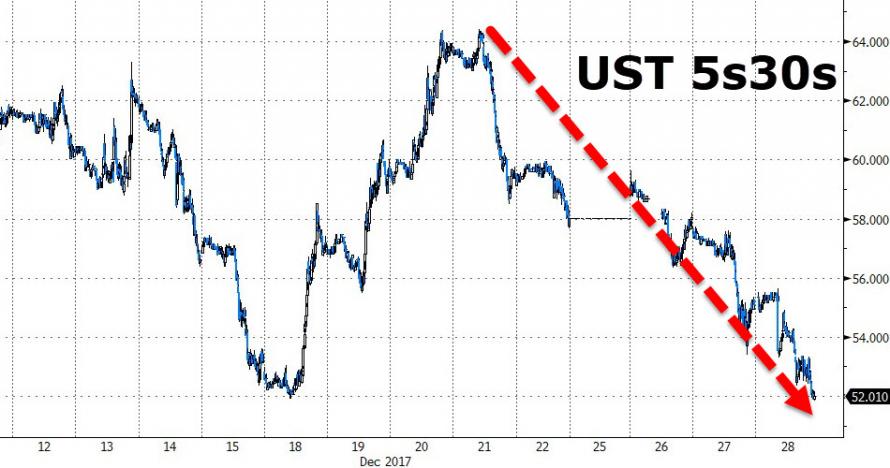 Meanwhile Dollar liquidity is now at its highest since June 2015... looks like those Japanese banks found a source of funding mysteriously overnight...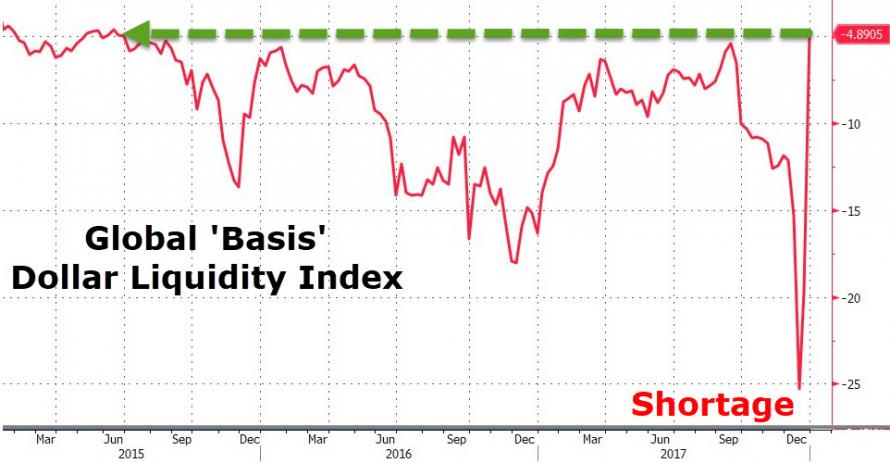 The Dollar Index slipped lower once again to 3 week lows...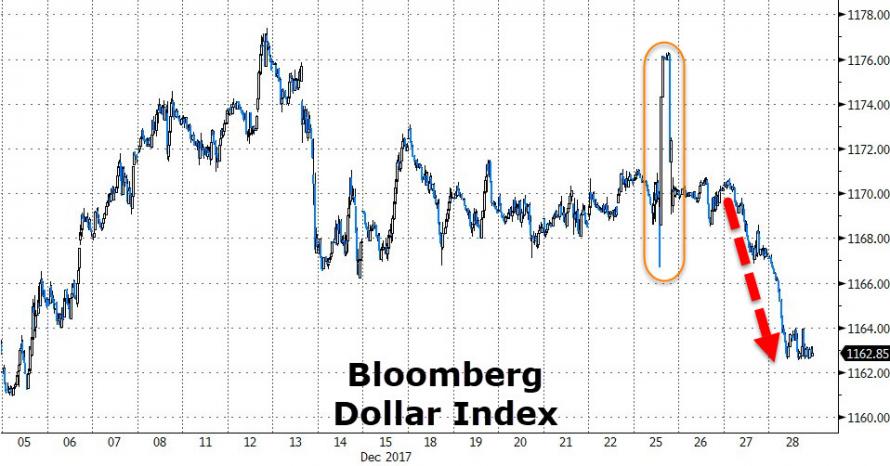 And while President Trump's approval rating has bounced back like a tech stock's dip, the lagged correlation suggestion the dollar weakness may extend through the new year...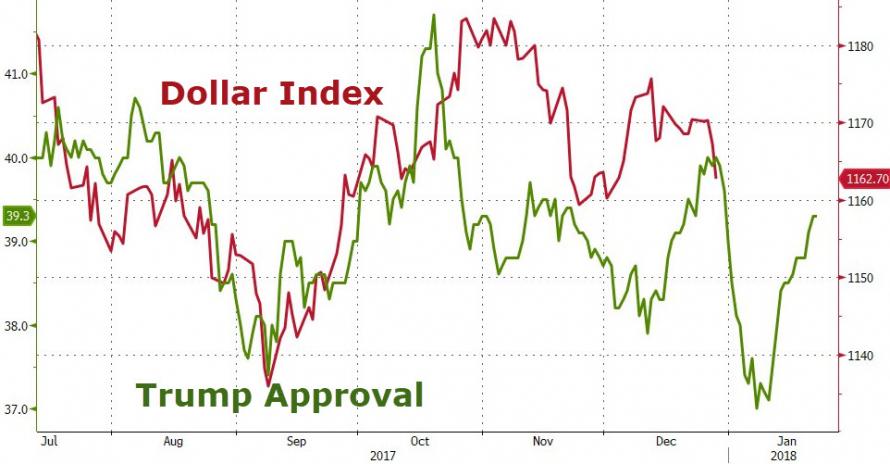 Commodities have been on a run since Yellen hiked rates...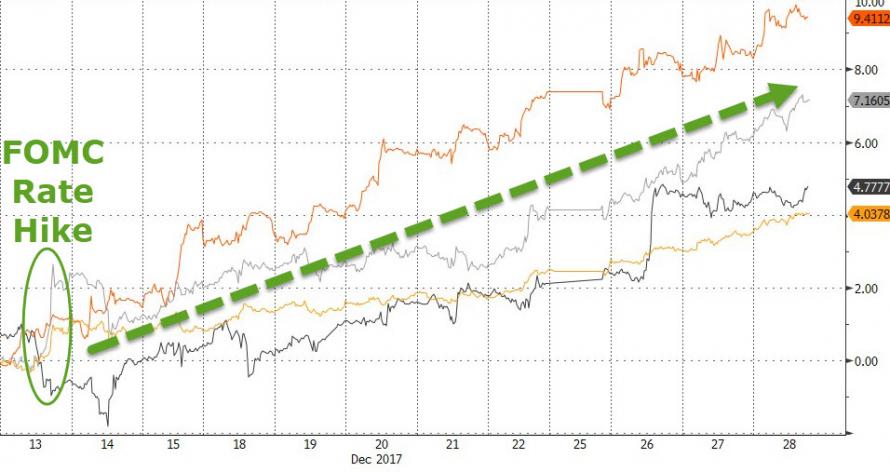 WTI rallied back up towards $60 as RBOB faded after DOE data today...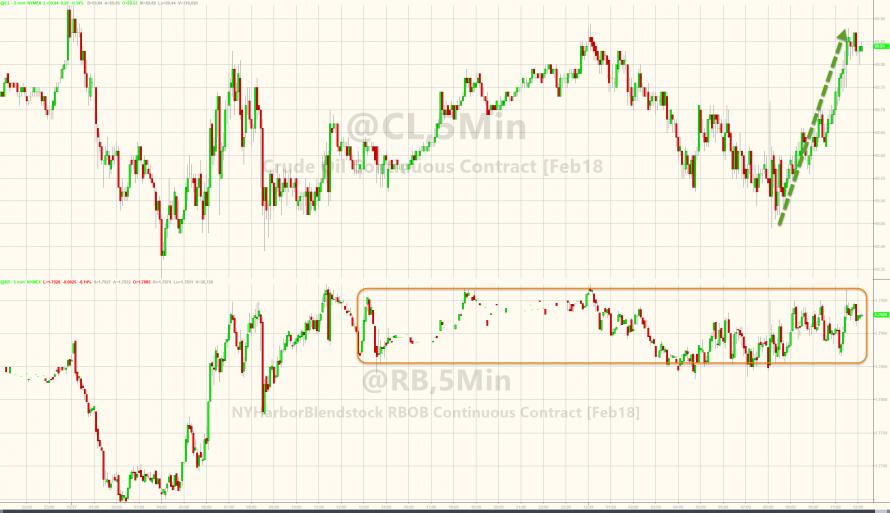 Gold gained once again - nearing the $1300 Maginot Line...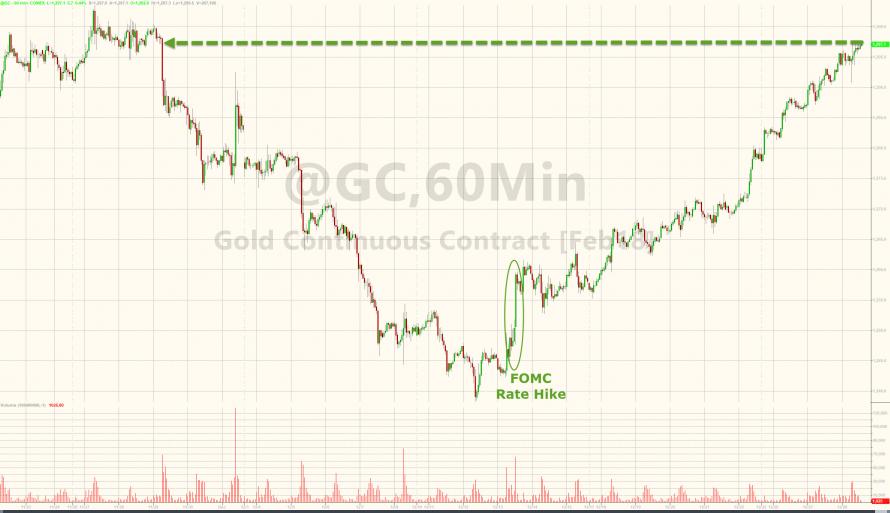 Gold and Bitcoin continue to unwind early December's chaos...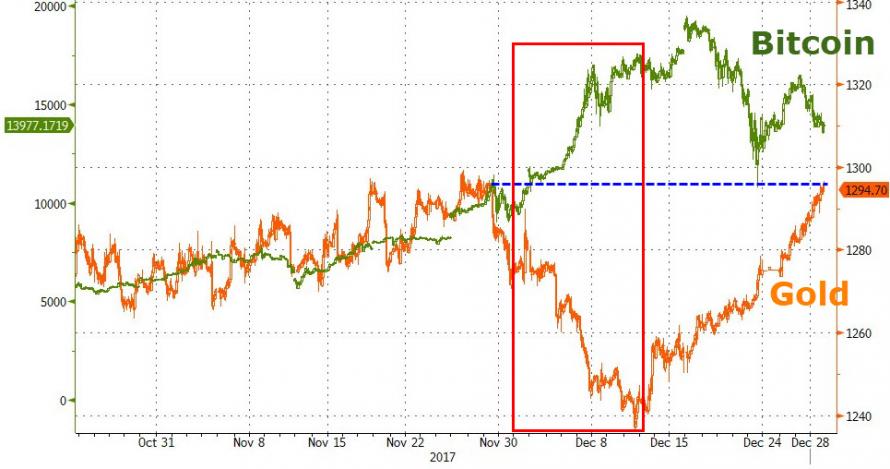 Cryptocurrencies were volatile today with South Korean headlines slamming them overnight, a rebound, then weakness again late on amid the possible Bitcoin2x fork... also notable once again a rotation from BTC, ETH, and LTC into XRP...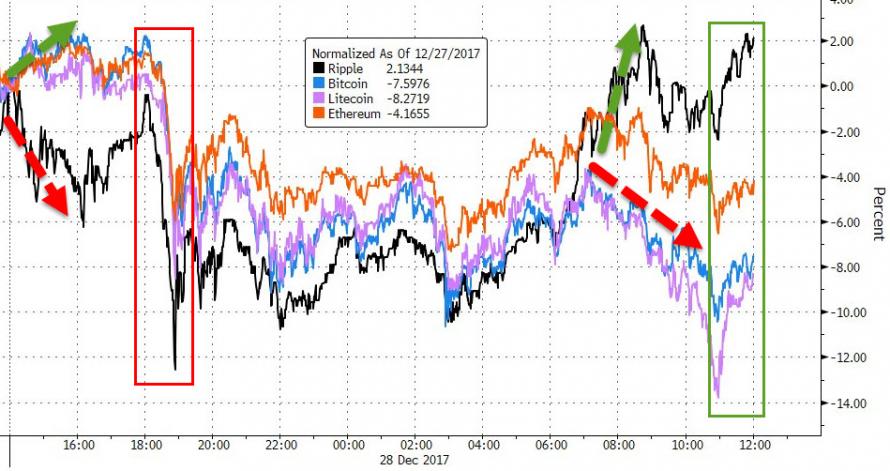 And finally, copper is up for the 16th day in a row... highest since Jan 2014...