Not only is Bernie Sanders, Vermont Senator and former contender for the Democratic nomination, the most popular politician in America, but according to one recent poll, he's seen as the most likely candidate to win the Democratic nomination to take on Trump in 2020.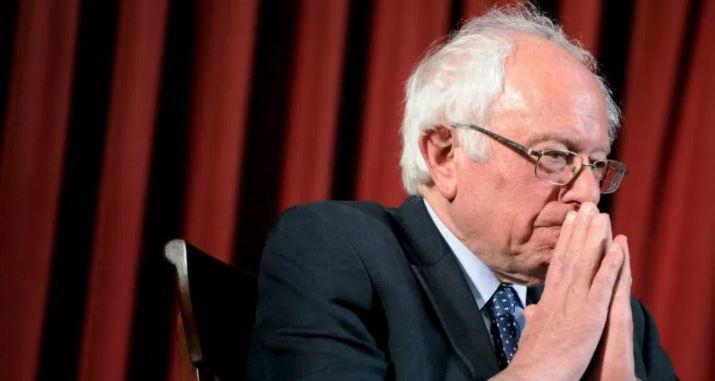 Since Hillary Clinton's defeat, no clear leader has emerged to guide the Democratic party, which means the primary for the 2020 race will probably be hotly contested.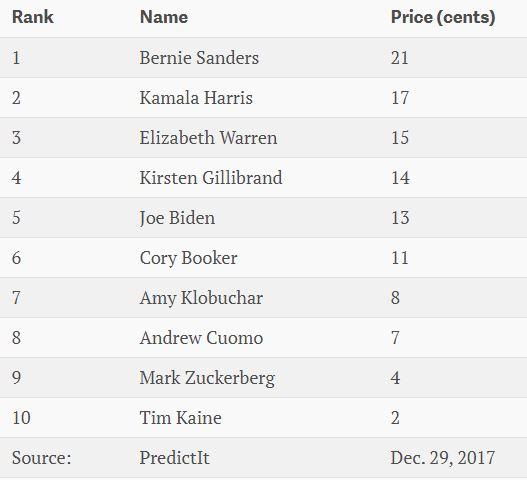 The data are courtesy of PredictIt, which translates prediction market data into US cents, with the highest price signaling the most likely outcome at a given time. Sanders, who challenged Clinton for the nomination in 2016, is seen as the most likely nominee at 21 cents a share. California senator Kamala Harris is next at 17 cents, followed by Massachusetts senator Elizabeth Warren at 15 cents.
Three of the top-five potential candidates are women: New York senator Kirsten Gillibrand comes in fourth at 14 cents, just ahead of former vice president Joe Biden at 13 cents.
For what its worth, Sanders hasn't ruled out running again in 2020 (though he'd be in his late 70s by then). This fall, he continued to fight for socialized medicine by releasing a bill calling for Medicare for all. The self-described Democratic Socialist has long advocated for a single payer health care system.