After the US Treasury Department released satellite images purporting to show Chinese ships transferring oil to a North Korea-flagged vessel in blatant violation of UN Security Council sanctions, the US is pressing for 10 ships, several of them Chinese, to be added to the list of entities banned by the UN.
But there's one problem: China, which like the US holds a permanent veto over UN Security Council decisions, is pushing back. It says it will only accept sanctions on four ships, according to the Wall Street Journal.
While there's some skepticism about how well these rules are enforced, UN sanctions would require members to bar blacklisted ships from their ports.
A Security Council resolution passed last week gives member states more authority to seize the ships that have breached international sanctions and ban them from their ports. And the satellite images mentioned above have shown just how easily North Korea has managed to circumvent sanctions managed to restrict energy flowing into the country while also choking off its exports of North Korean coal.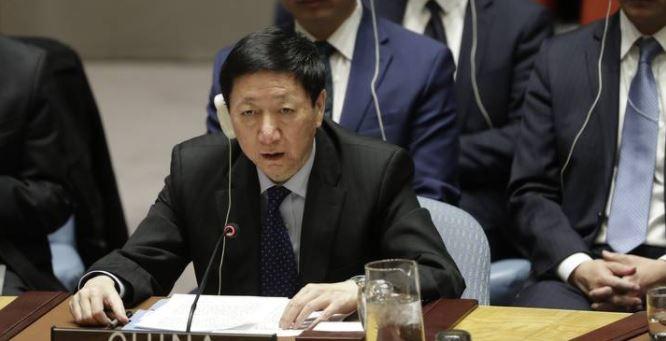 Earlier today, we reported that South Korean officials seized one of the ships shown in the US satellite photographs. The ship, the Hong Kong-flagged Lighthouse Winmore, was being held for inspection by South Korea. Its crewmembers will reportedly be allowed to return to their home countries once the inspection is finished.
That ship was caught transferring oil to North Korea-flagged Sam Jong 2. Both the Winmore and Sam Jong are on the US's list of 10 ships deserving of sanctions. But neither ships are included on China's revised list of four.
The declassified American intelligence, which was presented to the U.N., includes a series of photos taken Oct. 19 showing the Lighthouse Winmore side-by-side with the Sam Jong 2, allegedly engaged in an illicit ship-to-ship transfer of petroleum. Other photos show the Yu Yuan taking on a load of coal at Wonsan, North Korea, on Aug. 12 and unloading it on Sept. 5 at Kholmsk, Russia. Some of the declassified intelligence was reviewed by The Wall Street Journal.

South Korean officials described the Lighthouse Winmore as a textbook case of sanctions busting. "This case is representative of how North Korea tries to tactically go around U.N. Security Council sanctions using illegal networks," a South Korean official said. "Seoul authorities will report to the United Nations Security Council Sanctions Committee after taking relevant action."
Aside from the Winmore and Sam Jong, the Chinese didn't agree to designate as sanctions violators are the Xin Sheng Hai, Kai Xiang, Yu Yuan and Glory Hope 1 whose registered owner is China Dandong Xianghe, according to the U.S. submission to the U.N.
It is alleged to have transferred up to 600 tons of oil to a North Korean ship on Oct. 19, days after loading the fuel at Yeosu, South Korea, the official said.
American intelligence has flagged several other incidences of sanctions violations involving North Korean ships. On Aug. 26, the North Korean-flagged Ul Ji Bong 6 was loaded with coal at the North Korean port at Wonsan. On Sept. 5, it delivered the coal to the Russian naval base at Kholmsk, which is located on Russia's Sakhalin Island.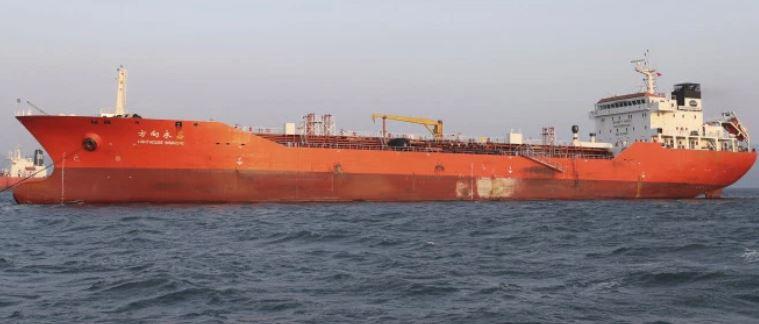 The Lighthouse Winmore
In their formal communication to the sanctions committee, a Chinese official said Beijing's decision on which ships to list was based on the evidence but didn't discuss the cases in detail.
Western experts say China is doing what it has always done regarding North Korea: Agreeing to tough sounding sanctions while refusing to follow through with enforcement. At least one of the ships targeted by the sanctions is Chinese owned. Several are North Korean.
Further complicating the issue of who exactly is responsible for violating the sanctions, the Winmore was being rented out by Taiwanese entity Billions Bunker Group at the time of the suspected violation. The ship carried a Hong Kong flag.
Ship-to-ship trade with North Korea on the high seas is forbidden in UNSC Resolution 2375 adopted in September, but such violations are nearly impossible to detect unless China aggressively cracks down on smuggling.   
And while it is not known if the Chinese government is directly condoning sanctions violations, Beijing on Thursday said there was no illicit trade, with defence ministry spokesman Ren Guoqiang saying China and its military strictly enforced the UN resolutions on North Korea.
"The situation you have mentioned absolutely does not exist," Ren said at a regular media briefing, without elaborating.