The marijuana industry is coming to the rescue of Smith Falls, Ontario, an old factory town that is experiencing an unlikely renaissance now that Canopy Growth Corp., Canada's largest publicly-traded cannabis producer, has become the town's largest private-sector employer.
This summer, Canada will become the second country after Uruguay to legalize marijuana at the federal level, which has driven a boom in the local cannabis industry, according to Bloomberg.
Smiths Falls, Ontario - population 8,885 - is seeing a revival of fortunes since medical marijuana producer Tweed Inc. set up shop four years ago in an abandoned Hershey Co. chocolate factory. The company, since renamed Canopy Growth Corp., has become the world's largest publicly traded cannabis producer and is the town's largest private-sector employer.
For Smith Falls, Canopy's arrival heralded a boom in younger people moving to the town, located about 75 kilometers (47 miles) southwest of Ottawa. There are sometimes bidding wars on homes. New businesses are arriving. And commercial property is seeing renewed interest. Canopy, formerly known as Tweed Inc., took over an old Hershey factory to build a giant growing operation for medical marijuana. How's that for symbolism?
We're recognized as the pot capital of Canada - and we're proud of that, Mayor Shawn Pankow said in an interview from the town hall, a two-story brick building erected in 1859 on the main street. The local economy is certainly far better today than it was before Tweed came to town.

We're seeing positive impacts really across the economy, said Pankow, 52, who also runs a financial advisory firm. People are recognizing that Smiths Falls is a community that's on the upswing.
This represents a dramatic shift from just a decade ago, when Smiths Falls faced an industry exodus with the shutdown of a Stanley Tools Manufacturing facility and the shuttering of the Hershey plant that Canopy now occupies. This was followed months later by the closure of the Rideau Regional Center for the developmentally disabled. The closures affected more than 1,500 people - one-fifth of the town's population.
Canopy has since restored 360 of those jobs, creating a well-educated workforce that runs the administration, research, growing operations, packaging and shipping from the facility that still has signage and other remnants of its chocolate past. Construction crews can be heard hammering away.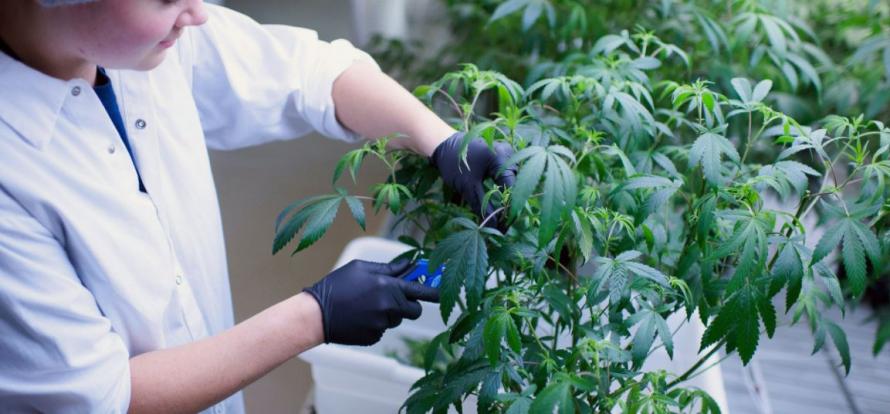 Smiths Falls has faced ebbs and flows of industry throughout its history.
Nearly 200 years ago, crews came to build the Rideau Canal connecting Ottawa with Kingston. Decades later, the Canadian Pacific Railway arrived to provide a rail connection to the outside world.
But during the late twentieth century, the town experienced a wave of factory closings that devastated the local economy.
Frost & Wood Co., which began making farming equipment in 1846, evolved into a munitions factory during the Second World War that once employed 1,200 people before it closed in 1955. Coca-Cola Co. bottler Rideau Beverages was around until the 1970s.
RCA Victor, which came to town in 1954, employed 350 people at its height before leaving in 1978.
Hershey came in 1963 and within 25 years had 750 workers and a bustling plant that drew thousands of visitors. At one point, the town's water tower boasted an image of a Hershey bar and the slogan "Chocolate Capital of Ontario."
Four Degrees Brewing Co. recently opened. European canal boat operator Le Boat has occupied an 1840s-era Lockmaster's House on the waterway that bisects town. It's ramping up plans to bring 16 rental boats next summer for tourists to cruise the Rideau Canal, a UNESCO world heritage site.
Linton, whose company has soared to a market value of more than C$4 billion ($3.1 billion), sees room to further improve Smiths Falls. He wants to expand a retail area at his plant to draw visitors - akin to days when busloads of tourists toured Hershey's and bought broken chocolate bars on the cheap. Beyond that, he'd like to see more restaurants, meeting places and a hotel to make it a destination spot.
"What the town lacks is a really great place for people to actually stay," Linton said.
Aside from the hubbub over weed, Smiths Falls has another claim to fame: It's the hometown of Brooke Henderson, the 20-year-old golfer who ranks sixth in earnings this year on the Ladies Professional Golf Association circuit.