As the Right continues to blast clear signs of FBI bias among various/most members of Mueller's team (see here, here and here for just a few examples), the Left continues to simply ignore all signs of impropriety and instead threaten a "constitutional crisis" should Mueller be relieved of his duty.
Of course, while Bernie Sanders and Chuck Schumer love to appear on CNN and MSNBC to talk about Trump firing Mueller (it's a great way to fire up their base after all), such a plan, at least if you believe the constant reassurances from the White House, continues to be nothing more than a figment of the Left's imagination.  In fact, sitting down with the New York Times yesterday evening, Trump once again said he "thinks [Mueller] is going to be fair" but reiterated that the "Russia hoax" continues to "make the country look very bad."
President Trump said Thursday that he believes Robert S. Mueller III, the special counsel in the Russia investigation, will treat him fairly, contradicting some members of his party who have waged a weekslong campaign to try to discredit Mr. Mueller and the continuing inquiry.

During an impromptu 30-minute interview with The New York Times at his golf club in West Palm Beach, the president did not demand an end to the Russia investigations swirling around his administration, but insisted 16 times that there has been "no collusion" discovered by the inquiry.

"There's been no collusion. But I think he's going to be fair," Mr. Trump said of Mr. Mueller.

"It makes the country look very bad, and it puts the country in a very bad position," Mr. Trump said of the investigation. "So the sooner it's worked out, the better it is for the country."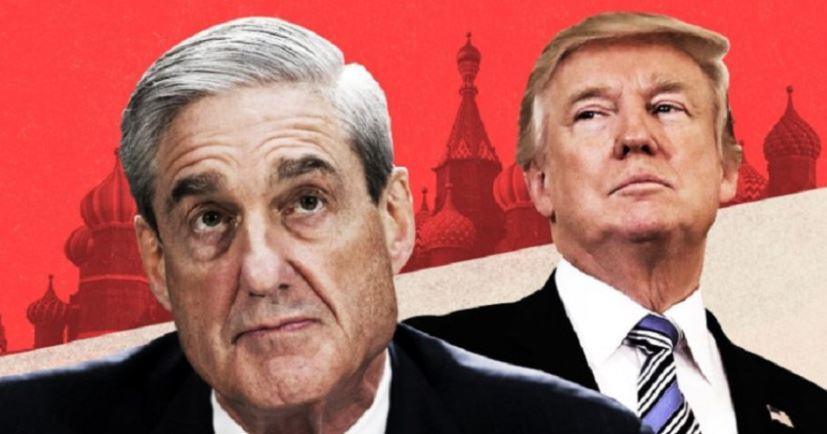 On other topics, Trump was asked whether he would order the Justice Department to reopen the investigation into Hillary Clinton's emails.  While he refused to give a direct answer, he also did reserve the right to guide the Department of Justice in any way he sees fit and seemed to imply that his ultimate decision would depend upon the results of Mueller's investigation.
"I have the absolute right to do what I want to do with the Justice Department," he said, echoing claims by his supporters that as president he has the power to open or end an investigation. "But for purposes of hopefully thinking I'm going to be treated fairly, I've stayed uninvolved with this particular matter."
Meanwhile, Trump went on to predict that he'll easily secure a second term in the White House and said he believes members of the news media will eventually cover him more favorably because they are profiting from the interest in his presidency and thus will want him re-elected.
"Another reason that I'm going to win another four years is because newspapers, television, all forms of media will tank if I'm not there because without me, their ratings are going down the tubes," Mr. Trump said, then invoked one of his preferred insults. "Without me, The New York Times will indeed be not the failing New York Times, but the failed New York Times."

He added: "So they basically have to let me win. And eventually, probably six months before the election, they'll be loving me because they're saying, 'Please, please, don't lose Donald Trump.' O.K."
While the Fake News loves to talk about my so-called low approval rating, @foxandfriends just showed that my rating on Dec. 28, 2017, was approximately the same as President Obama on Dec. 28, 2009, which was 47%...and this despite massive negative Trump coverage & Russia hoax!

— Donald J. Trump (@realDonaldTrump) December 29, 2017
Finally, hours after accusing the Chinese of secretly shipping oil to North Korea, Trump explicitly said for the first time that he has "been soft" on China on trade in the hopes that its leaders will pressure North Korea to abandon its nuclear weapons program.  That said, he hinted that his original plan of "fire and fury" would have to be implemented with regards to North Korea if China continued to break their deal.
"Oil is going into North Korea. That wasn't my deal!" he exclaimed, raising the possibility of aggressive trade actions against China. "If they don't help us with North Korea, then I do what I've always said I want to do."
Of course, only time will tell if the Trump administration will be treated "fairly" by Mueller's team.  Certainly, if Comey's botched investigation of Hillary Clinton is Trump's comp for "fairness" then we suspect he could be thoroughly disappointed.