In the year that President Donald Trump pulled out of the Paris accord and downplayed global warming as a security threat, the US received a harsh reminder of the perils of the rise in the planet's temperature: a destructive rash of hurricanes, fires and floods.
According to Bloomberg, the US recorded 15 weather events costing $1 billion or more each through early October, one short of the record 16 in 2011, according to the federal government's National Centers for Environmental Information in Asheville, North Carolina. And that tally doesn't include the recent wildfires in southern California, one of which grew to be the largest fire in state history, according to Bloomberg.
Among the most devastating events were hurricanes Harvey, Irma and Maria and wildfires in northern California. The killer storms caused economic losses of more than $210 billion in the U.S. and across the Caribbean, and about $100 billion in insured damages, according to Mark Bove, a senior research scientist with Munich Reinsurance America in Princeton, New Jersey.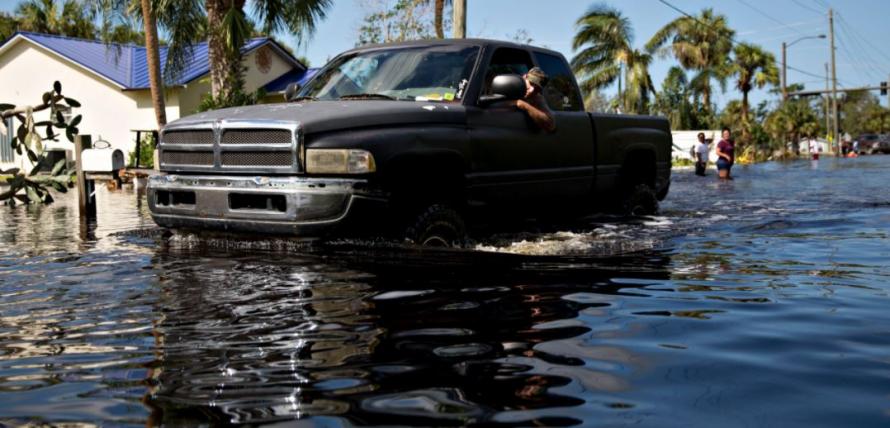 These incidents also included hail in Colorado and Minnesota, tornado outbreaks across the Midwest and South, flooding that damaged a massive dam in California and triggered evacuations downstream. A lake-effect snowband off Lake Erie dumped 34 inches of snow at Pennsylvania's Erie International Airport on Christmas Day, quadrupling the previous record from 2002, according to the Weather Channel.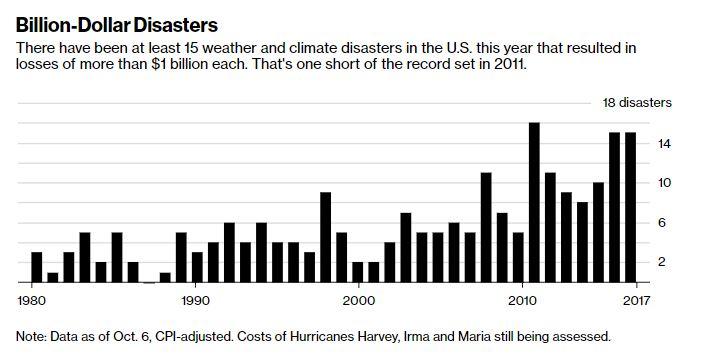 There were many bizarre weather patterns around the country. In others, it was just downright odd, like the February warm spell that sent temperatures to a record 72 Fahrenheit (22 Celsius) in Burlington, Vermont, and spawned a tornado in Massachusetts.
"When all is said and done, this year is going to be one of the worst years on record for U.S. damages," said Antonio Busalacchi, president of the University Corporation for Atmospheric Research in Boulder, Colorado.
Earlier this year, rain and snow that brought life to California hills parched by six years of drought foretold dangerous times. The moisture produced a bumper crop of grass and brush that then dried out, leaving ample fuel for wind-driven flames that burned large swaths of Napa and Sonoma counties in October and Santa Barbara and Ventura counties this month.
Those fires killed more than 40 people, making 2017 the deadliest year for Wildfires in California state history, in addition to being one of the most expensive.