After 14 straight months of gains on the coat-tails of the largest global central bank balance sheet expansion since 2011, US (and Chinese) equity markets are starting 2018 as they ended 2017... by surging higher.
US equity futures gapped open tonight and are holding those gains with the late-day weakness from Friday almost erased...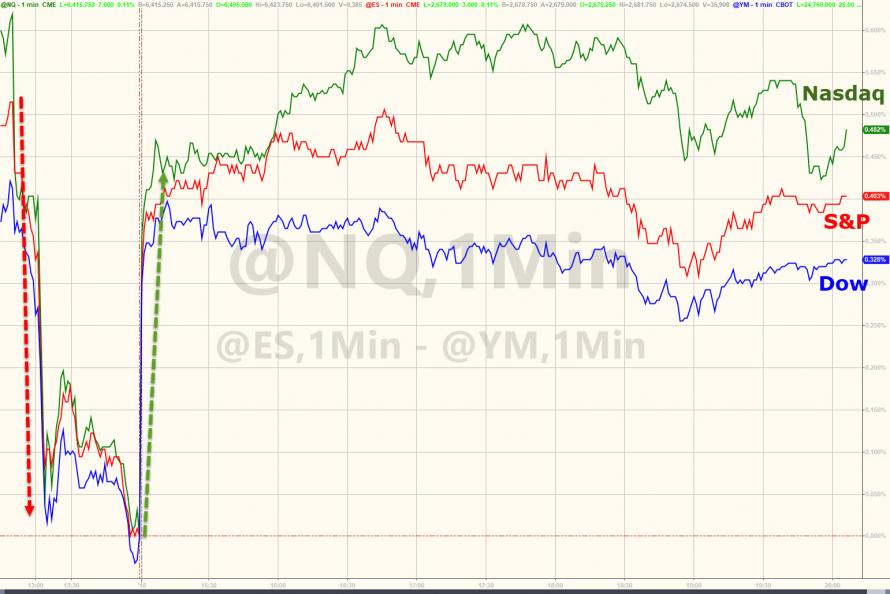 But it is Chinese stocks that are kicking off the new year in style (yes we know the lunar new year is not until Feb), helped by a better than expected China Caixin manufacturing PMI, which showed a December reading of 51.5, beating the expected 50.7 and up from 50.8 the previous month. That positive figure followed Monday's release of the official China manufacturing PMI, which at 51.6 still represented expansion in December.
Other data Tuesday showed Indonesia's manufacturing PMI dropping to 49.3, Malaysia's falling to 49.9 and the Philippines' at 54.2. Singapore reported fourth-quarter economic growth of 3.1 percent, beating estimates.
And while mainland Chinese stocks are surging...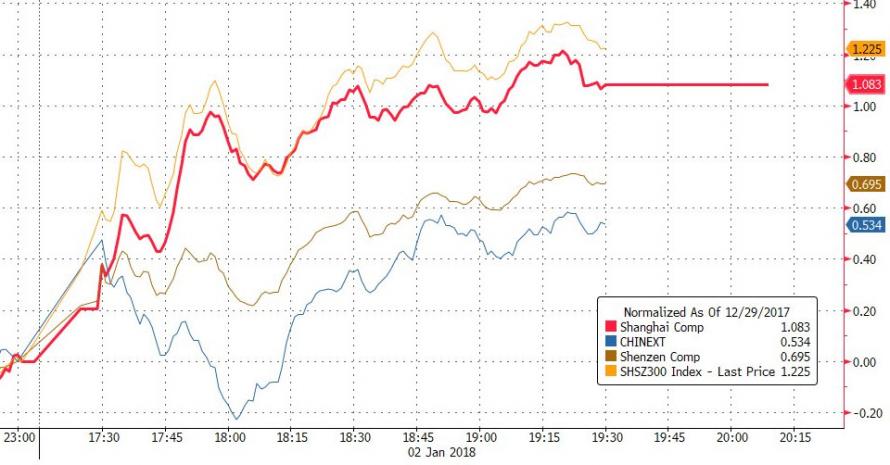 But it is Hong Kong that is soaring as the Hang Seng topped 30,000 (for the first time since Nov 2007) and up for the 9th straight day...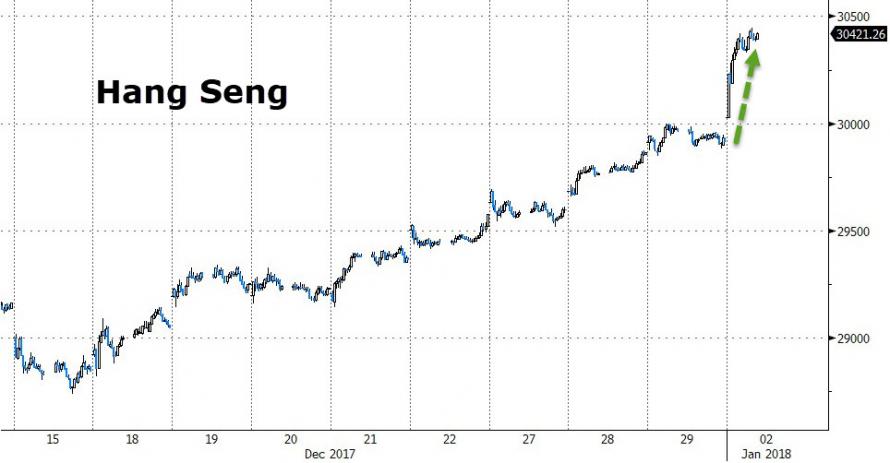 South Korean and Singaporean stocks crept higher, while Australia's benchmark edged lower.
Markets in Tokyo are closed until Thursday for Japanese holidays, while New Zealand is also off Tuesday.