The last six months have seen an almost unprecedented surge in world macro-economic data upside-beats as the so-called 'global coordinated growth' narrative surprised more dismal economists. Until recently, The Baltic Dry shipping index had confirmed that narrative...
But The Baltic Dry Index has dropped for 8 straight days, tumbling over 21% - the biggest drop since Jan 2015...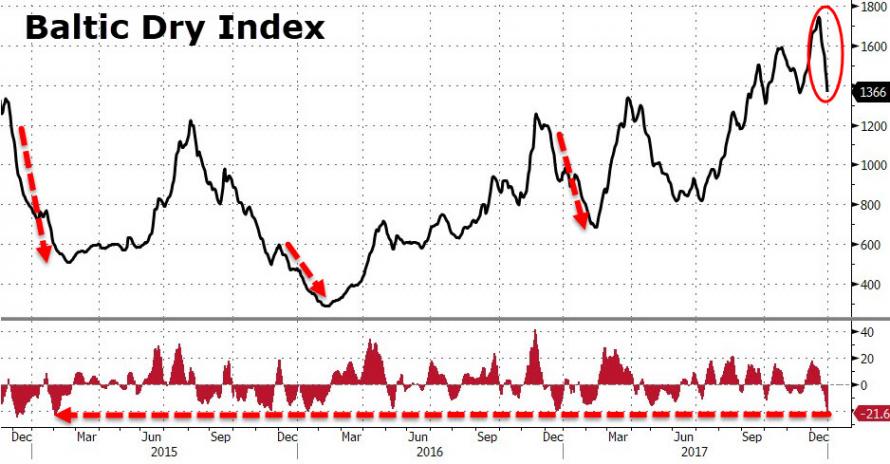 While there is seasonality in the index, this is a notable decoupling... (as Bloomberg notes, peak season typically boosts trade volume and pricing, benefiting liners. The industry's slack capacity remains a drag on rate increases.)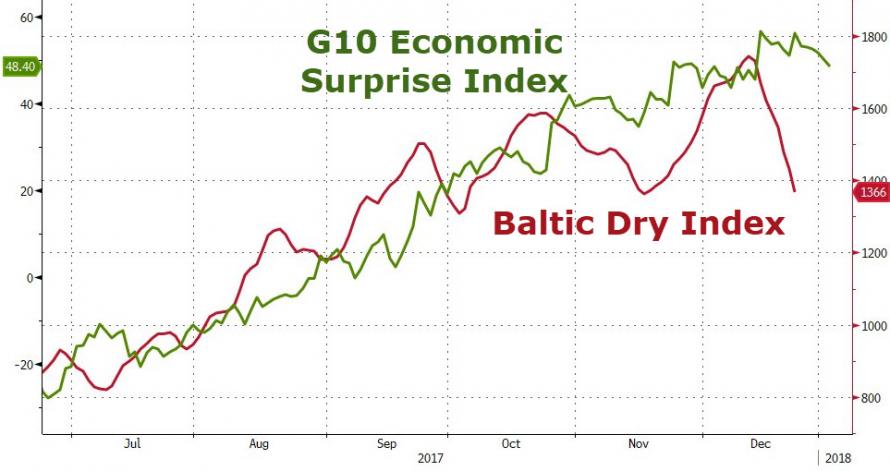 But in a longer-term context, the decoupling between global trade volumes and the Baltic Dry Index is vast...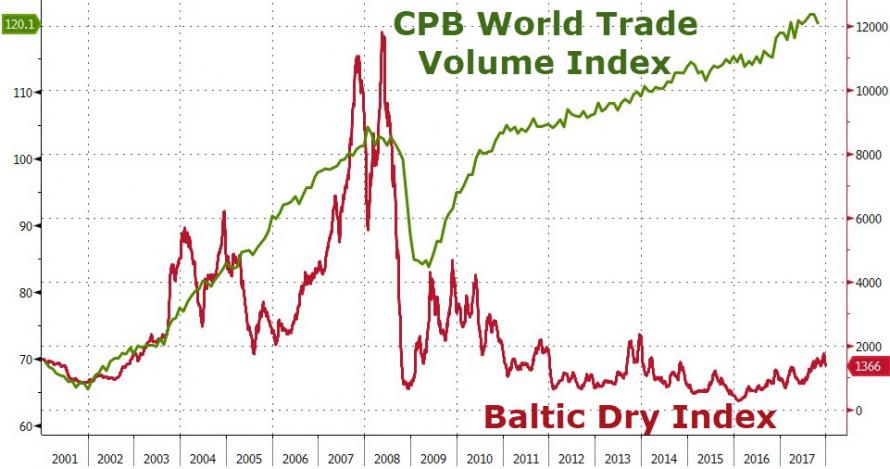 As the overbuilding of vessels in previous credit-fueled bubblicious malinvestment booms continues to ripple through markets still.