Gold is up 9 of the last 12 Januaries with an average gain of over 4%...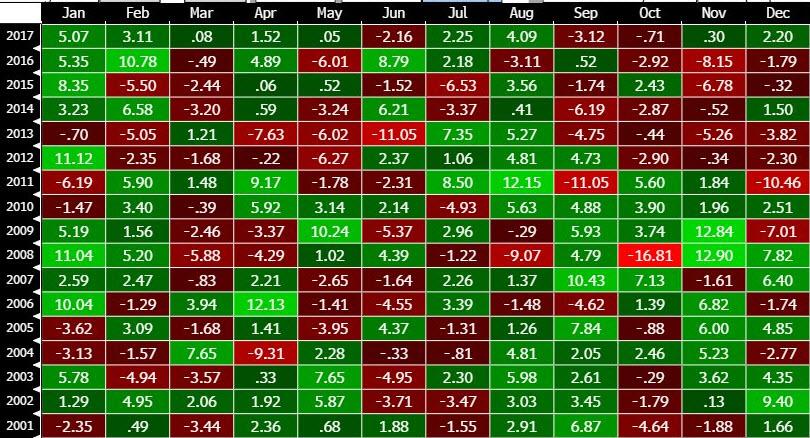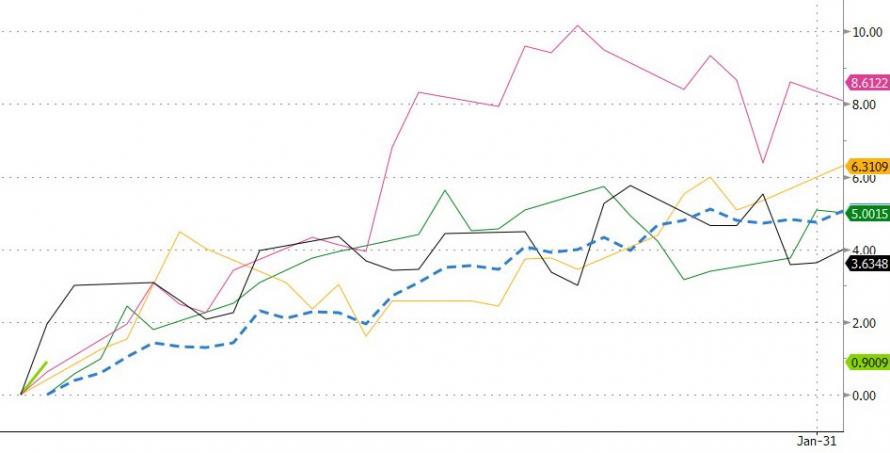 And so far 2018 is continuing that trend as the precious metal tops $1315 - its highest since late-September.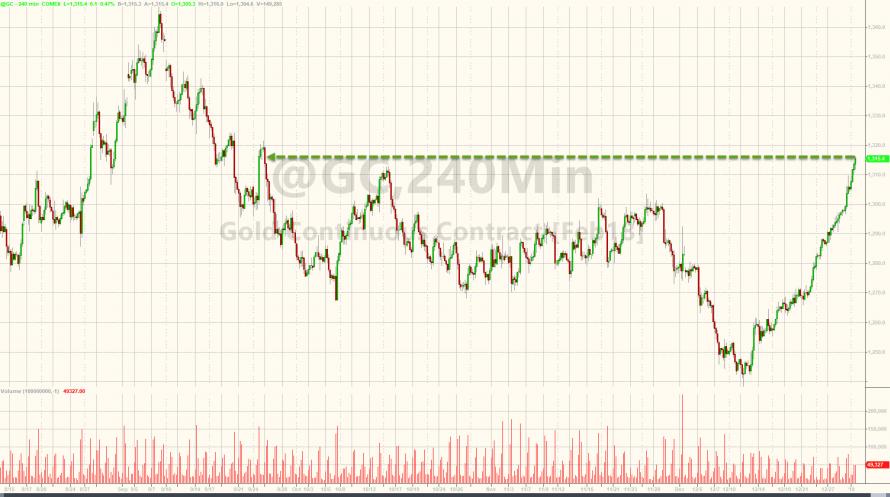 This builds on last year's best gains since 2010.
Gold futures are up for 12 of the last 13 days and up 8 in a row - the longest winning streak since mid-2011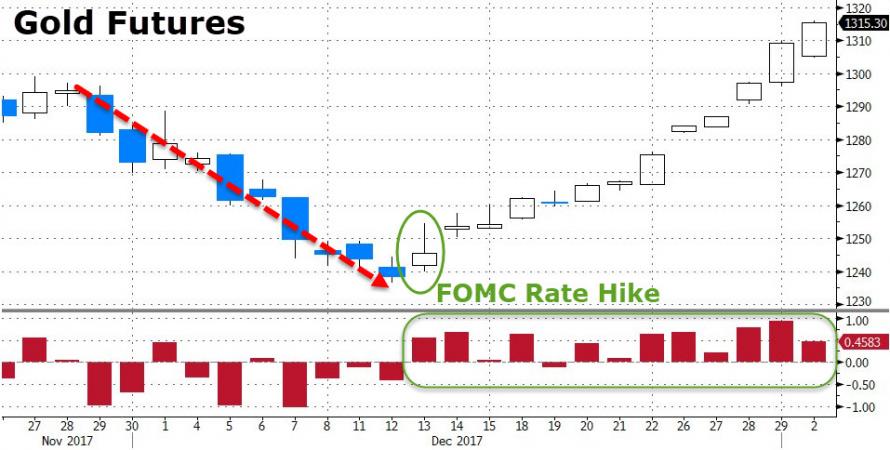 Gold's strong run in 2017 came even as U.S. stock markets surged to records and the Federal Reserve increased interest rates three times amid signs of an improving economy. Fed policy makers are projecting another three hikes in 2018, while other central banks around the world have also shifted toward a tighter monetary stance, with the European Central Bank planning to halve its asset purchases starting this month.