Investors started 2018 like this...
Pushing the S&P 500 to a new record high - which is notable, as Bloomberg reports this is the first time that the index hit a record high on the first day of trading since 1992.
And those same investors bought tech stocks (and Biotech) with both hands and feet today as Nasdaq massively outperformed (along with Trannies) and the Dow lagged...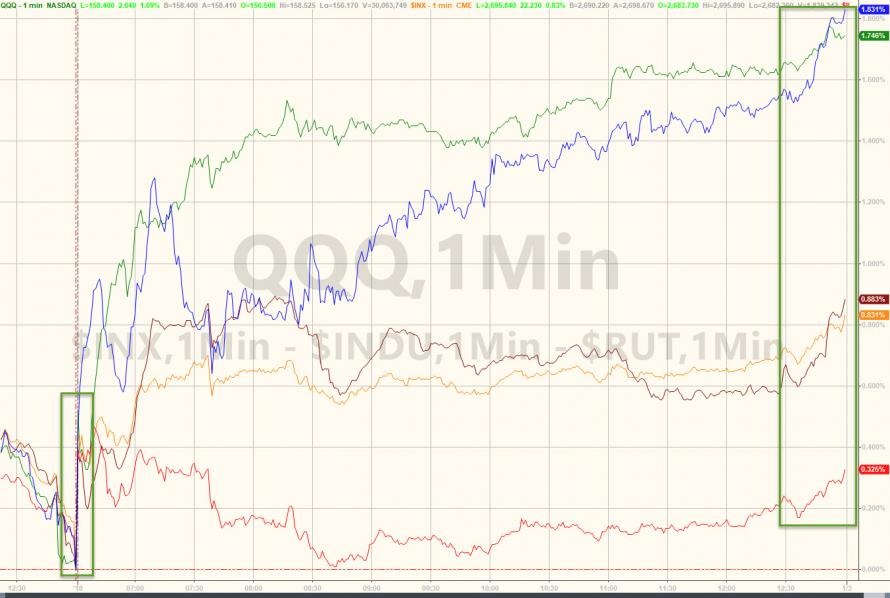 S&P, Trannies, and Nasdaq record high.
This was Nasdaq's best start to a year since 2013... and closed above 7,000 for the first time ever...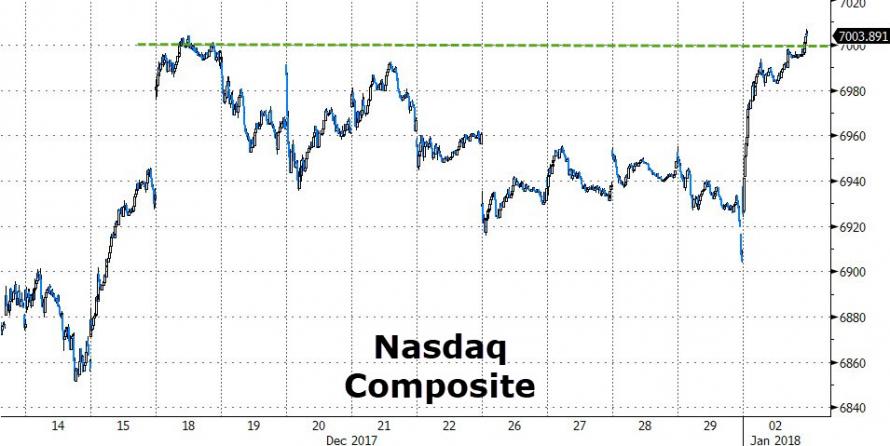 Futures show the excitement better...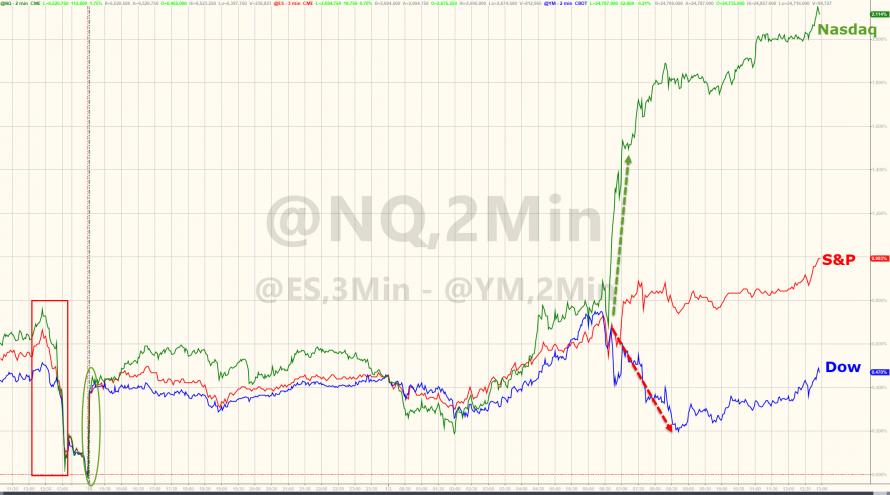 VIX was monkeyhammered lower after Friday's spike...From an opening high over 11 to 9.5...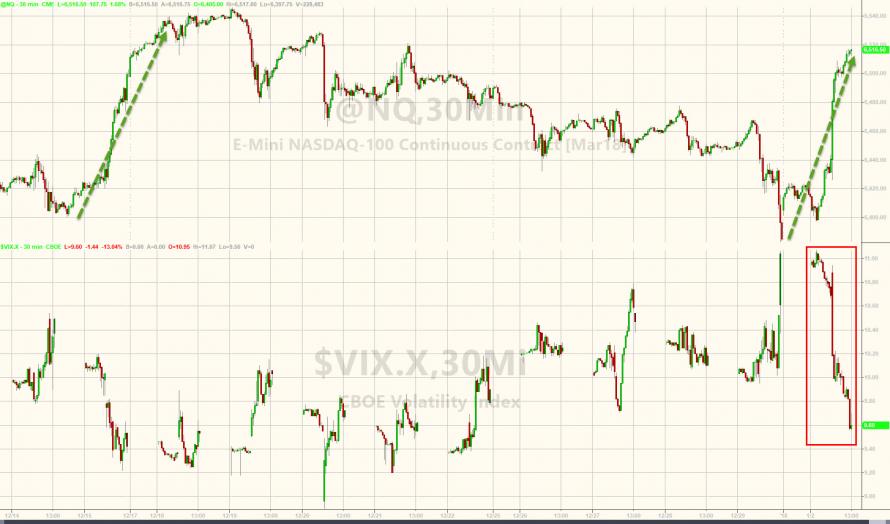 Biotech's best day in 4 months, FANG's best day in 3 months, but banks lower...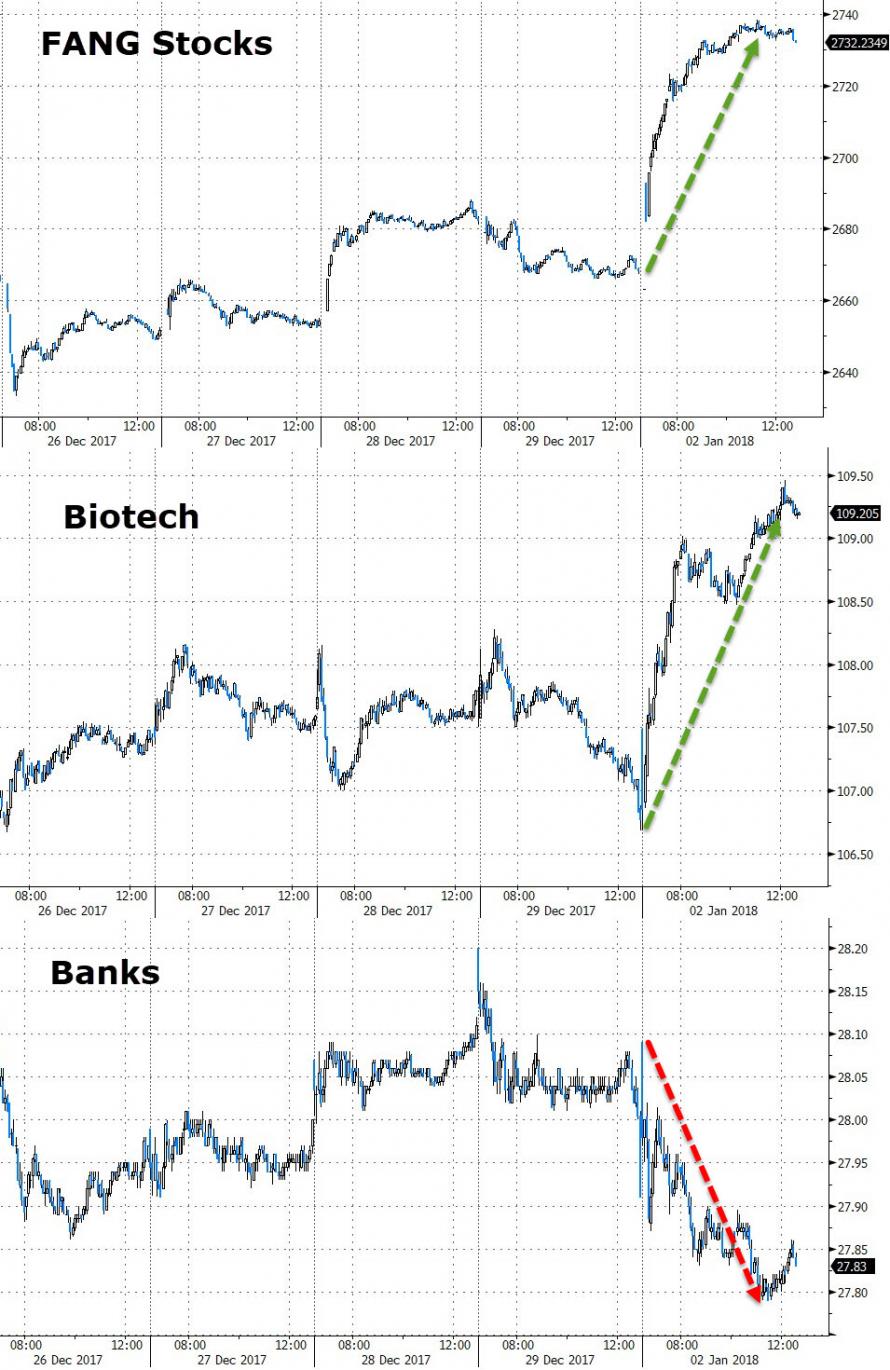 Plenty of chatter today about Treasury yields spiking (and the yield curve steepening) as being some sign of rotation but the reality is that today's action was much more likely based on rate-locks being set ahead of a very heavy week of IG issuance (expectations of over $30bn in sales this week and $136bn for Jan)...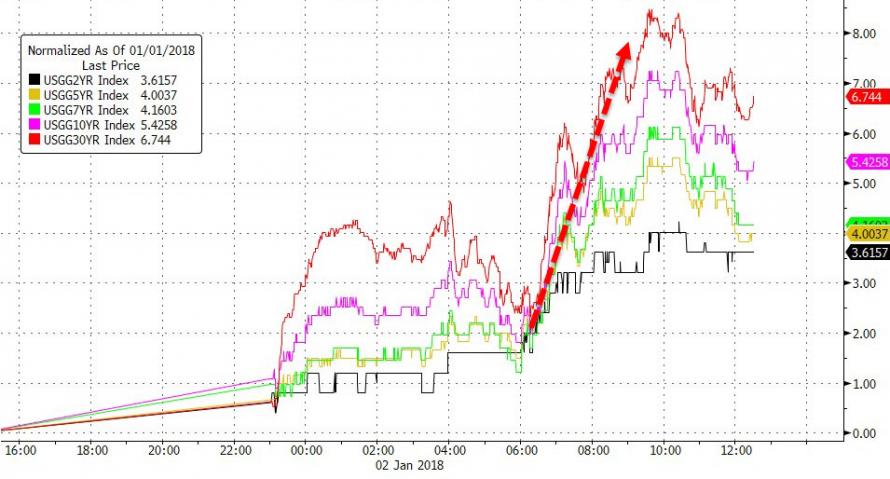 30 year yields spiked to Christmas Eve levels...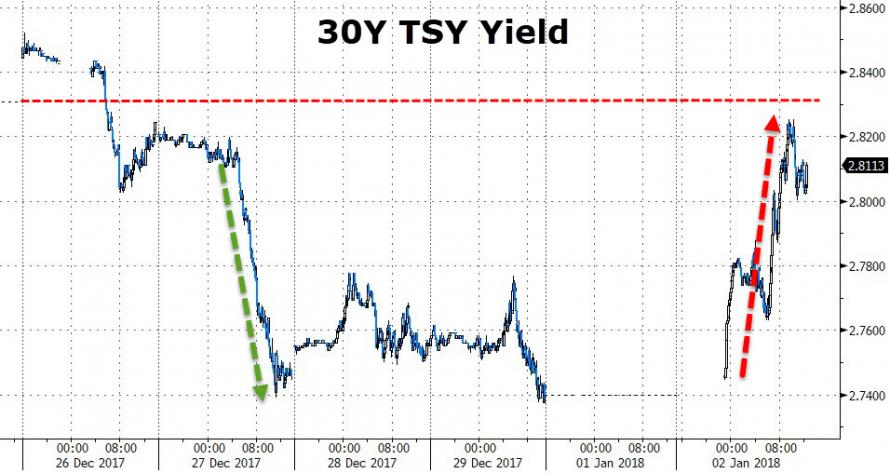 The Dollar continues to freefall - down for the 5th straight day to the lowest close since Sept 26th...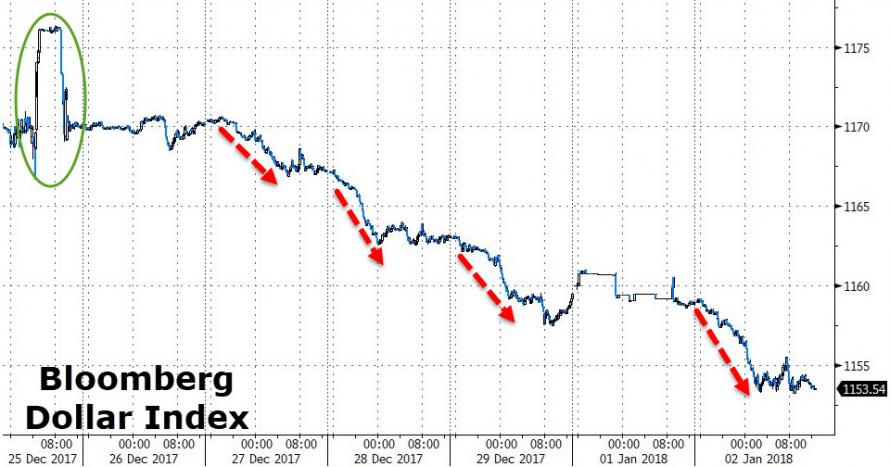 After an initially weak start to the year, Bitcoin soared higher today - above $15000 - after Thiel headlines; Ethereum remains the winner so far...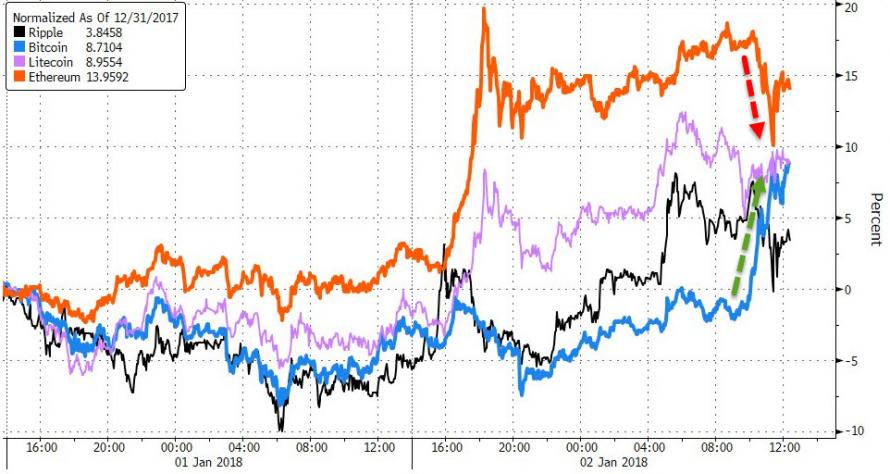 Gold and Bitcoin have recoupled from their pre-December normalized relationship...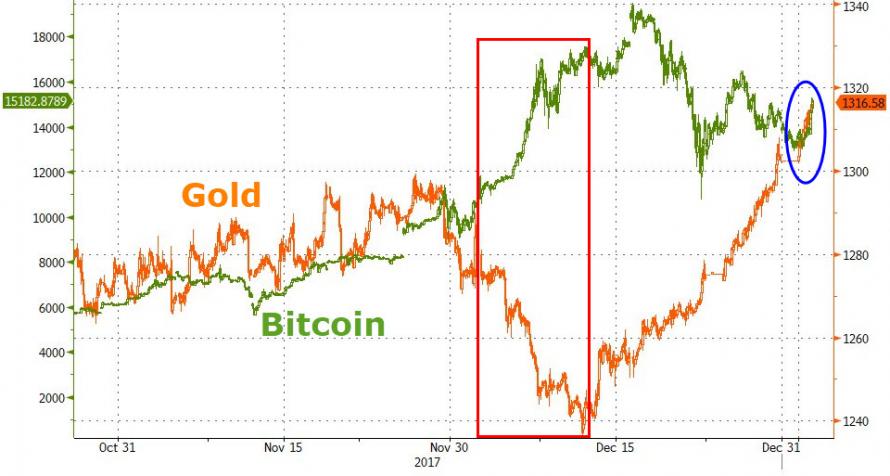 With gold futures tagging $1320 into the close...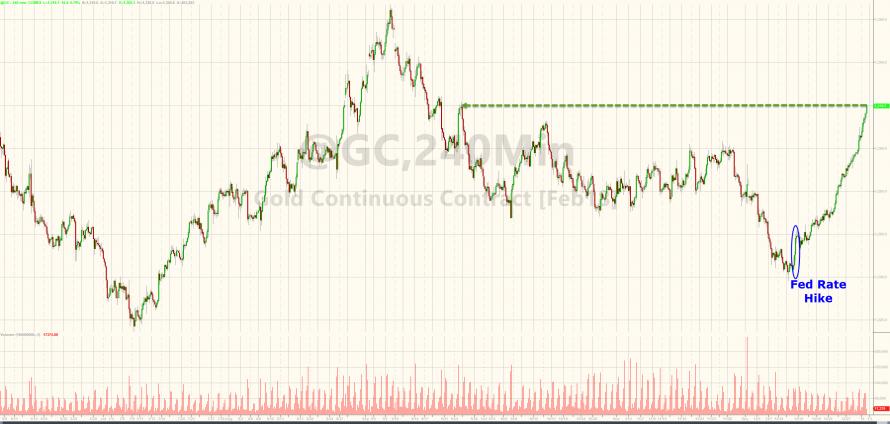 Since The Fed hiked rates in December, there is only one winner...