Not long after bitcoin soared by over $1,000 in a matter of minutes, when it was revealed that Peter Thiel had invested in the cryptocurrency, overnight bitcoin experienced some weakness after a report in the QQ.com news portal, subsequently confirmed by Reuters, that China's PBOC had held a meeting to regulate bitcoin mining power use, an increasingly sensitive topic now that global bitcoin energy consumption is greater than what Qatar uses in a year.
According to QQ.com, the PBOC called for rectifying irregularities in electricity use of some bitcoin mining fields, and during a closed-door meeting, discussed limiting the power use of bitcoin mining.
As Reuters further details, while the People's Bank of China can't directly regulate bitcoin miners' power usage, it can ask local authorities to do so, the central bank told members of the Leading Group of Beijing Internet Financial Risks Remediation at a meeting at the end of 2017, the source said.
As a result, China's monetary authority can tell local governments to regulate the power usage of bitcoin miners to gradually reduce the scale of their production. To many this was an implicit warning that China is preparing to clamp down on, and regulate, bitcoin mining in China.
While China is one of the world's biggest sources of bitcoin mining, the intensive use of computers for bitcoin mining has boosted demand for electricity, leading to price spikes and increases.
To be sure, China's disdain for bitcoin - a mechanism which the locals eagerly use to bypass local capital controls is hardly new - in September China ordered all initial coin offerings to cease and all cryptocurrency trading exchanges to be shuttered with the aim of containing financial risks. Bitcoin miners have feared that they could be the next target.
At the meeting, the PBOC said development of bitcoin mining will be limited, according to the source, who declined to be named as he is not authorized to speak on the matter.
News of the mining crackdown hint sent bitcoin modestly lower.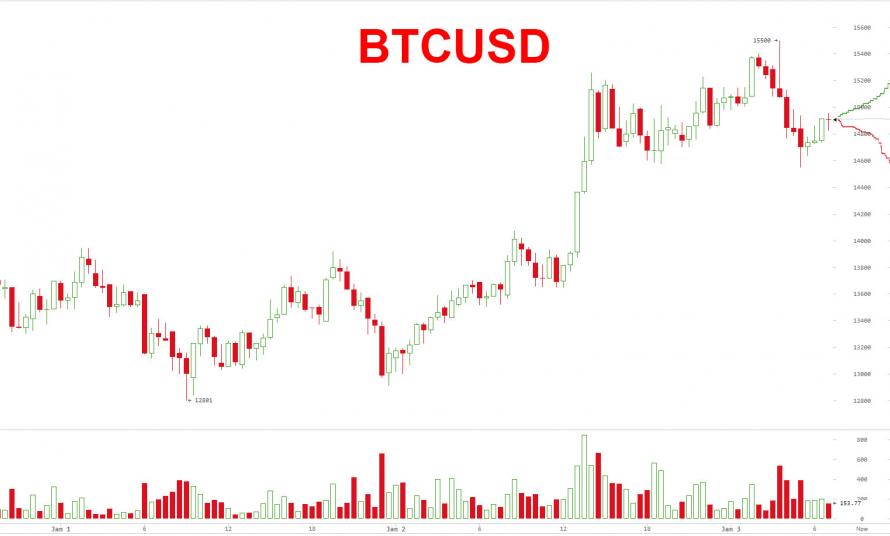 Putting global bitcoin energy consumption in context, according to Digiconomist, the current estimated annual electricity consumption to mine bitcoin is just under 37 TW/h per year, just above the annual energy consumption of Qatar, and below that of Peru.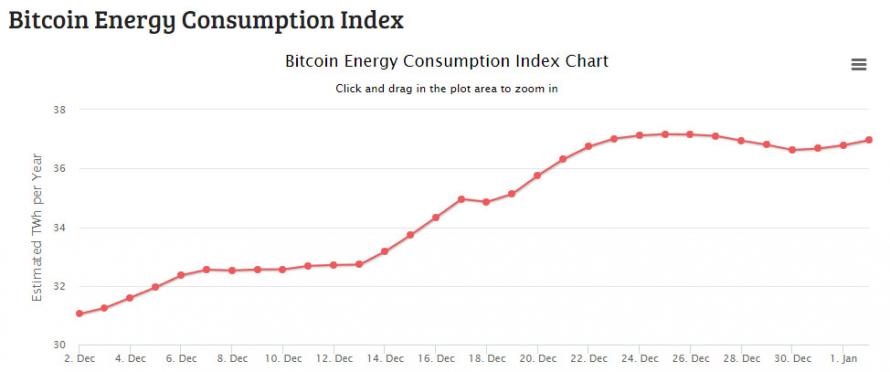 Separately, also overnight China's official People's Daily newspaper once again called Bitcoin a "bubble', writing in an article  that the so-called scarcity, high liquidity, decentralization of bitcoin are all excuses for speculation, and can not support its fast. The article warned that extra caution is needed on future moves of bitcoin, given that the cryptocurrency once saw sharp falls before. One could of course say the exact same thing about not only Chinese stocks, but everything else traded in China, which as discussed previously on these pages, is merely a rolling bubble for the local gambling and momentum-chasing population.