What a day...
Following the FOMC Minutes, the dollar was bid and gold was dumped... but that did not last too long...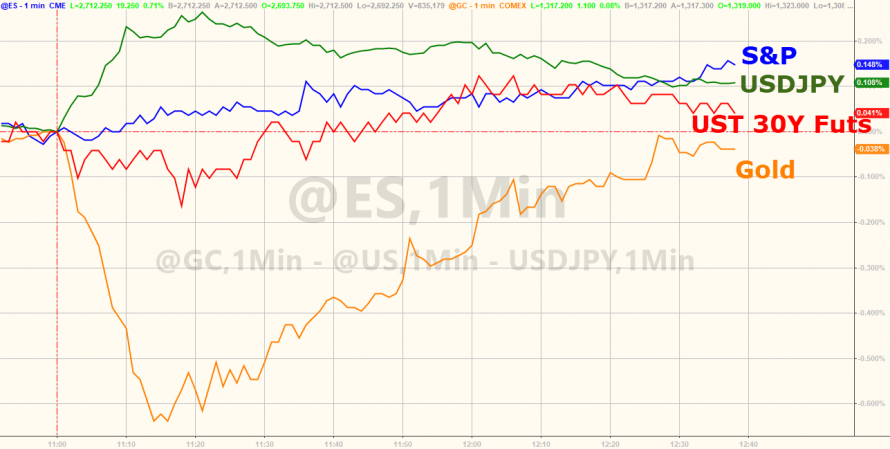 Nasdaq roared higher once again today as did the rest of the equity market... (Dow nears 25k, Nasdaq well over 7k, S&P over 2500)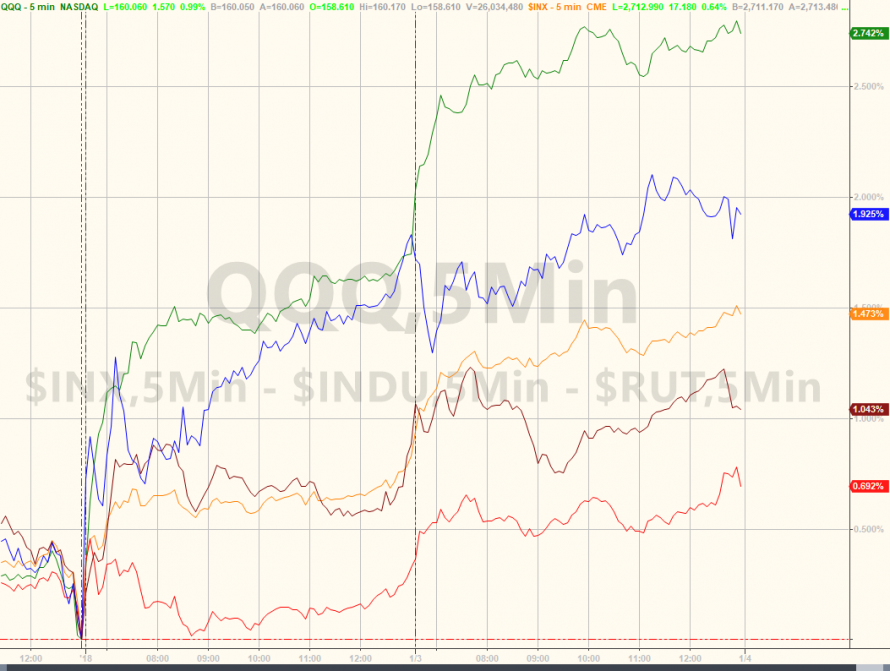 VIX was monkeyhammered to an 8 handle for only the 6th time in its history... (the close on 11/3/17 of 9.14 was the lowest in history) VXST dropped to 7.33 record lows.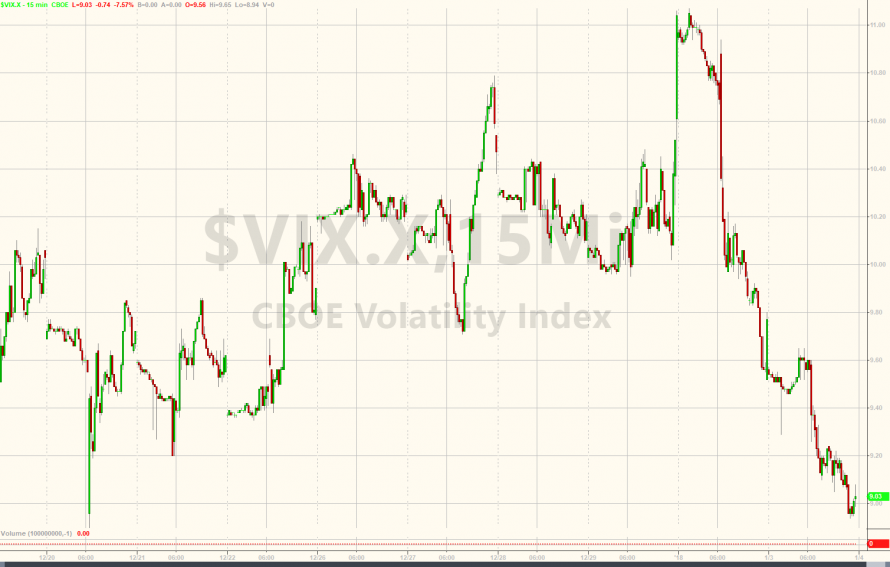 Bear in mind that VIX had only traded with an 8 handle once before 2017 (on 12/27/93)
Despite a rise in March rate hike odds, treasuries at the long-end rallied (yields dropped)...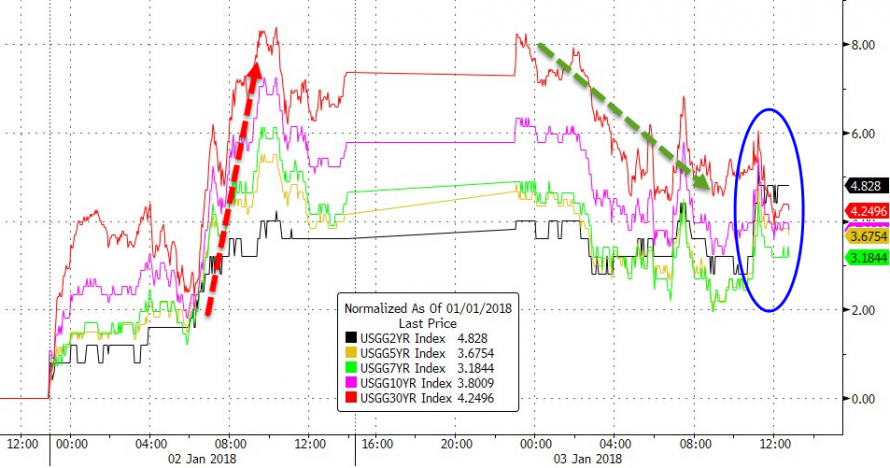 The yield curve flattened dramatically today, erasing all of yesterday's steepening...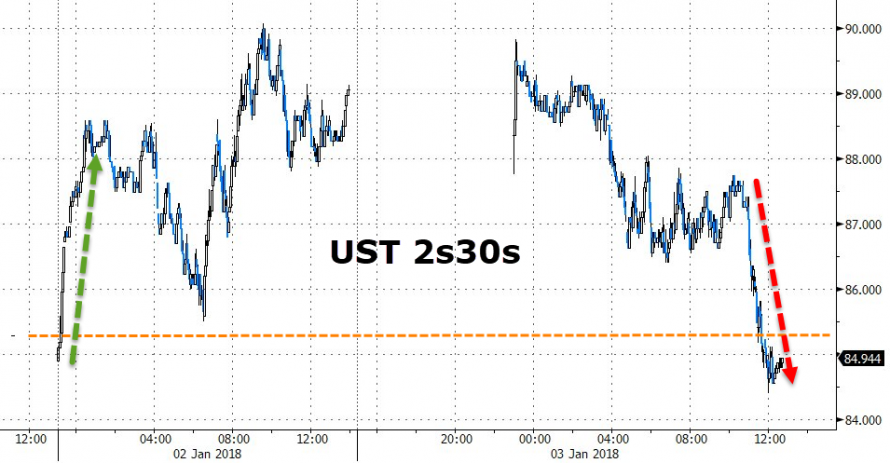 The dollar index managed to cling to some gains, but gave back all of the post-FOMC spike...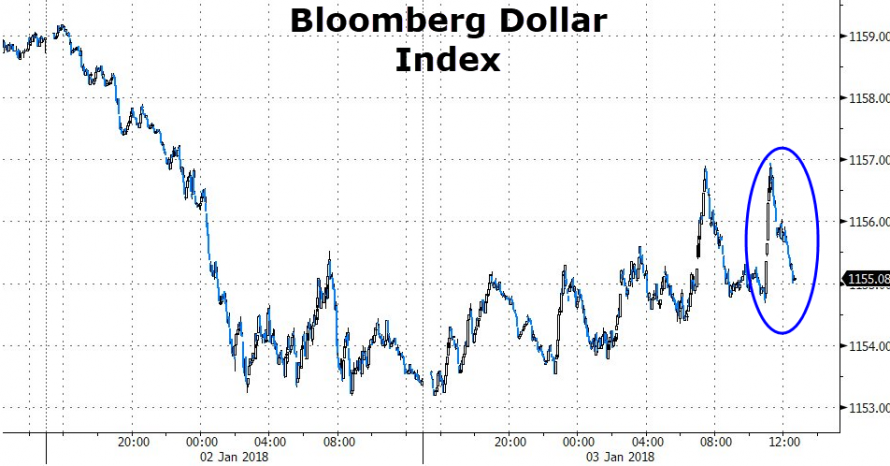 Gold was smashed lower after the FOMC Minutes but rebounded into the green for the day...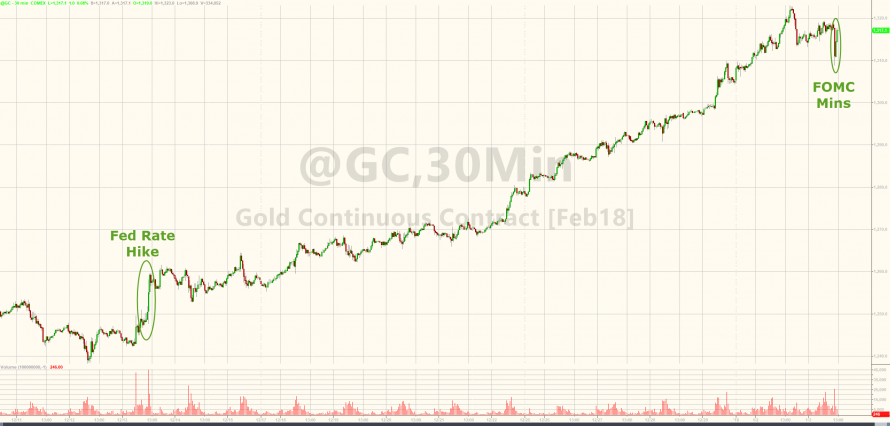 Gold Futures are up 9 days straight today (also in 2/18/14) - has not been a longer winning streak since July 2011 (right before the USA ratings downgrade).
Silver is hovering above a key technical level...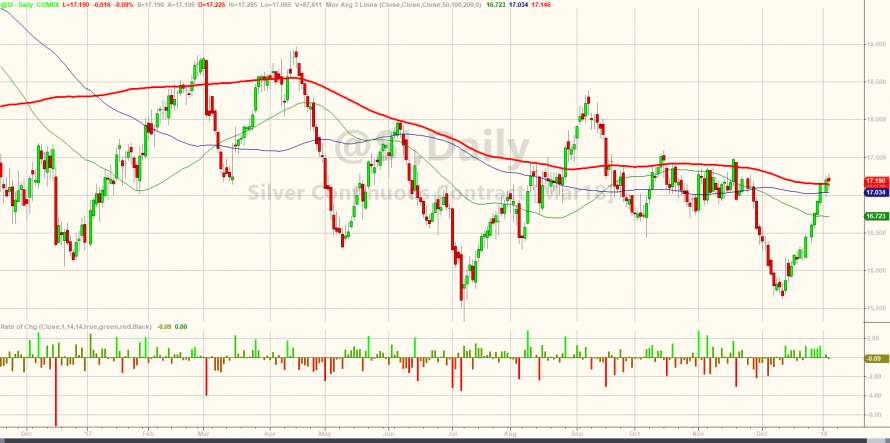 WTI/RBOB both rallied notably today ahead of tonight's API inventory data...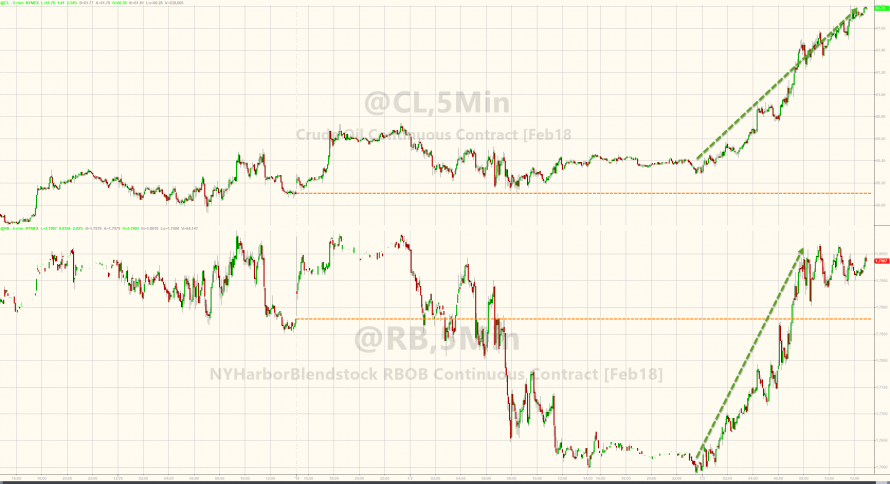 Notably Copper - after its epic run - is down in 2018...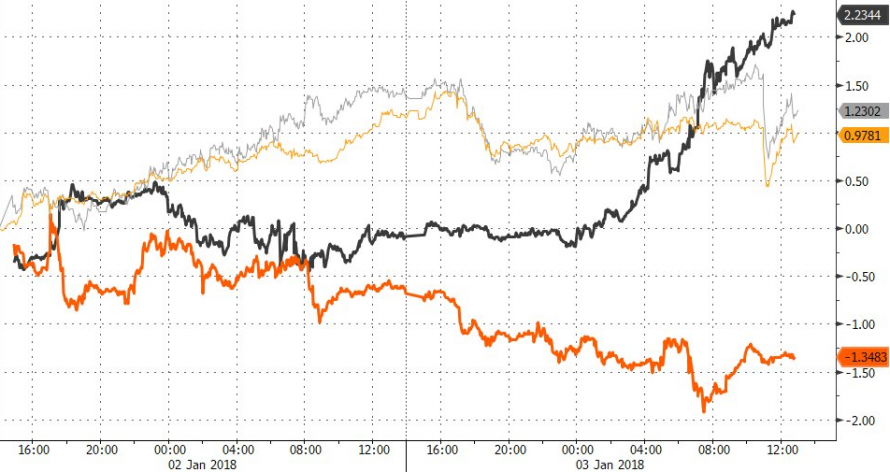 In the crypto space, Ripple screamed higher once again today, Ethereum jumped to a new record high, and LTC and BTC trod water...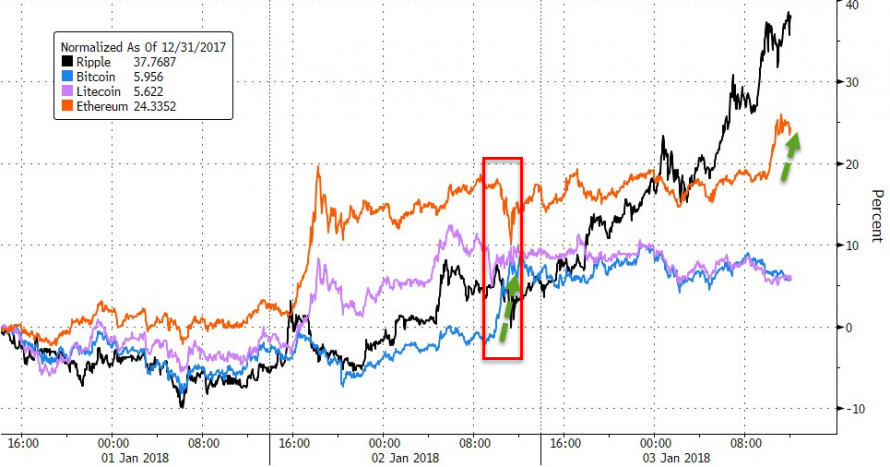 As prices rises the market cap of all crypto currencies has soared above $700 billion for the first time...

So record low risk forecast (VIX), record high stock prices, record high crypto market cap, near-record win streak in gold, and record plunge in the yield curve... and this...
Steve Bannon is, among other things, calling the president's son "treasonous."

President Trump says his former top adviser has "lost his mind."

Paul Manafort is suing Bob Mueller.

Bill and Hillary Clinton's home in Chappaqua is on fire.

It's only the third day of 2018.

— Matt Viser (@mviser) January 3, 2018