Palladium was up 55% in 2017 - the best performing commodity in the world - and if the first two days of this year are anything to go by, 2018 will see a repeat.
Palladium inventories in warehouses tracked by Nymex shrank 25 percent in December, capping a fourth straight annual decline, the longest streak since 2000.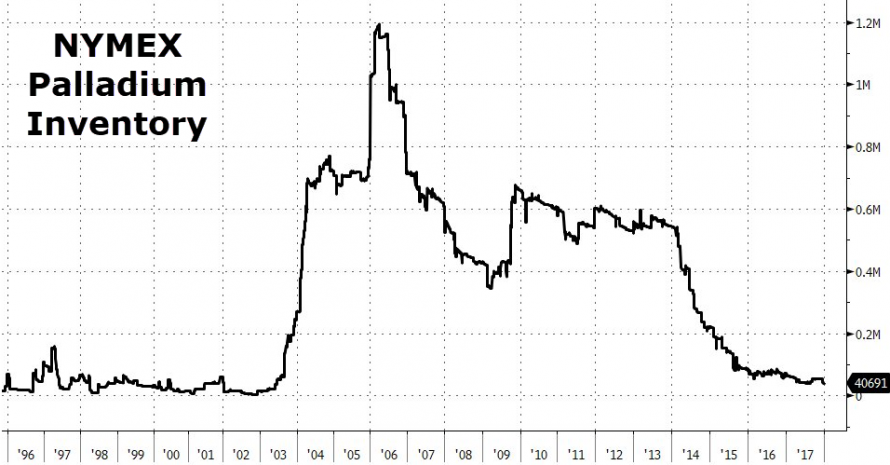 Amid shrinking inventories and still strong (credit-fueled) auto production (and sales), Bloomberg reports the metal used to curb pollution from gasoline-fueled engines climbed to a record on the New York Mercantile Exchange as the dollar weakened for a fifth straight day.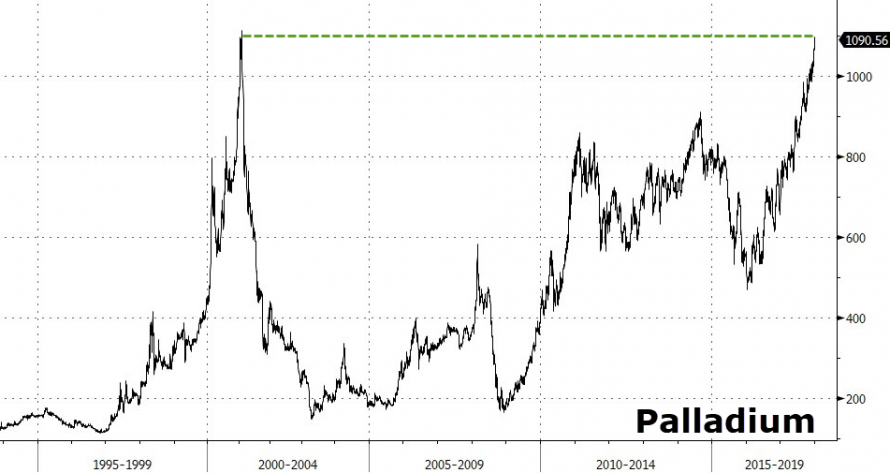 Palladium production will continue to lag behind consumption until at least 2022, Morgan Stanley analysts forecast in a report Dec. 11.
"People are worried about shortages," Peter Thomas, a senior vice president at Zaner Group LLC in Chicago, said by telephone.

"The market took off on short supply, good demand and a weak dollar, and ran into some monstrous amounts of stops and popped and rallied."
Good thing there is no inflation.