Turkey's state Directorate of Religious Affairs – popularly known as the Diyanet – infuriated the country's largest opposition party on Wednesday when it said that, under Islamic law, girls as young as nine could marry.
The comments triggered an outpouring of rage on social media, as Turkish women's groups expressed outrage at the sudden clarification.
The directorate responded that it was only defining points of Islamic law.
Turkey's legal age of marriage is 18 but the practice of underage weddings in religious ceremonies is widespread. Turkish law also allows 17-year-olds to marry with the consent of their parents or guardian, or 16-year-olds in exceptional circumstances with court approval.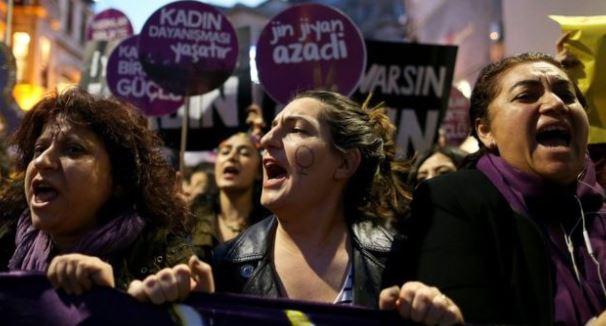 The statement on adolescence was posted online by the Diyanet, the state body which administers religious institutions and education, according to the BBC. It said that, according to Islamic law, the beginning of adolescence for boys was the age of 12 and for girls the age of nine. On the same website, it said that whoever reached the age of adolescence had the right to marry.
Thirty lawmakers from the main opposition Republican People's Party (CHP) called on the government to launch an investigation into child marriage.
Murat Bakan, CHP's MP for Izmir, said on Twitter: "The Turkish Civil Code clearly states that adulthood begins at the age of 18. Early marriages violate children's rights, women's right's, human rights. As CHP MPs we ask parliament to investigate child marriages."
In a later statement, the Diyanet said it didn't approve of child marriages.
"Forcing a young girl to marry someone before they obtain the psychological and biological maturity, and before they gain the responsibility to make a family and become a mother, would not comply with Islam which puts consent and will as a condition in a marriage," it said.
"Our directorate has never approved early marriages in the past, and it never will."
Correspondents say that, despite the directorate's assurances, distrust of the body still remains among secular groups.
Tensions between secular Turks and the ruling Islamist Justice and Development Party, led by President Recep Tayyip Erdogan, have intensified since an attempted coup 18 months ago. Since then, the country has operated under a state of emergency and tens of thousands of Turks have been jailed or purged from their jobs at government departments or government-funded universities.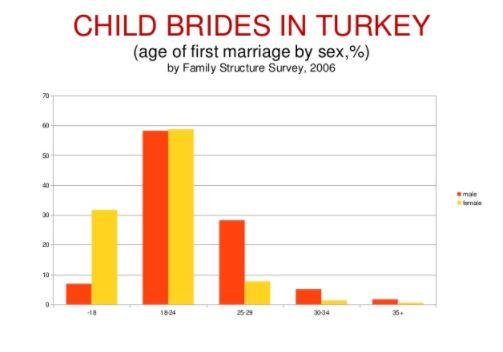 In 2016, the government withdrew a bill that pardoned men convicted of sex with underage girls if they had married them.
Critics of the bill said it would legitimize statutory rape and encourage the practice of taking child brides.
The bill had sparked street protests across Turkey and was condemned abroad.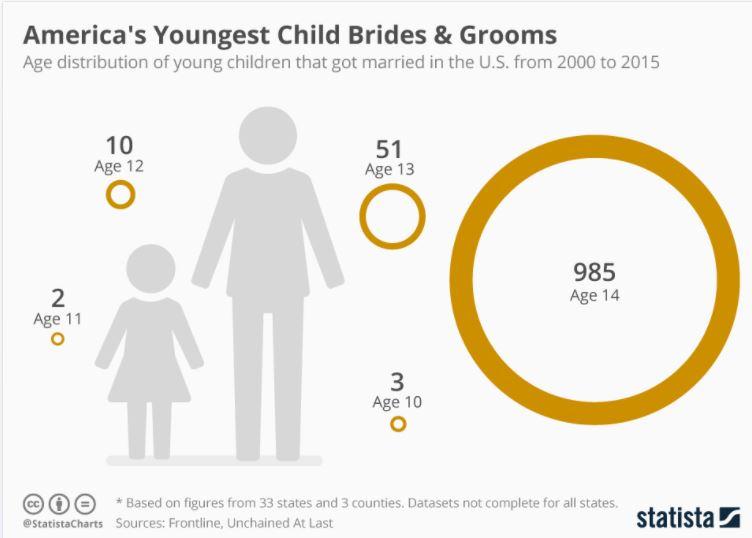 Of course, Turkey isn't the only country that has a tradition of underaged marriage – far from it. Despite an overall fall in child marriage since 2000 (25,583 to 9,247), there are still a shocking number of young children legally married in the US. Only 14% married other minors, meaning 86% married an adult.