The Bloomberg Commodity Index, which tracks returns on 22 raw materials, posted an unprecedented 14 days of gains to Wednesday, closing at the highest since February.
In fact, the global commodity index has not had a down day since The Fed hikes rates in December...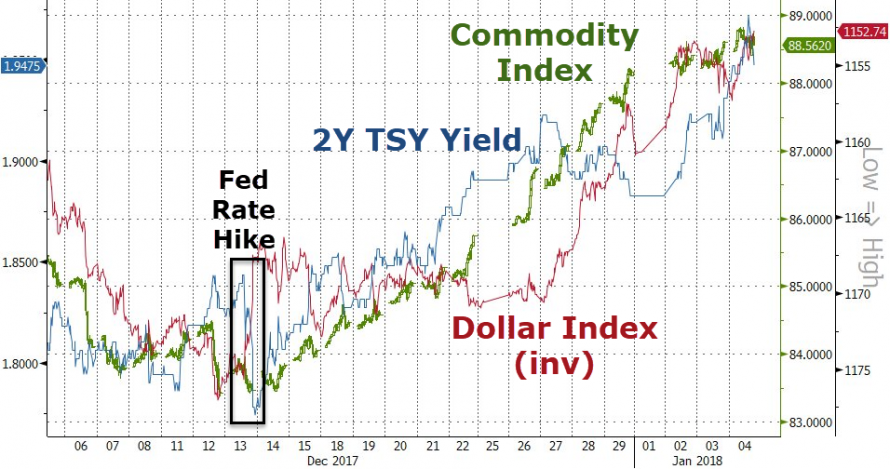 (So, commodities are soaring and the USD plunges as The Fed is "tightening")
As the ongoing surge in upside economic surprises around the world forced what looks like a major short-squeeze in commodities...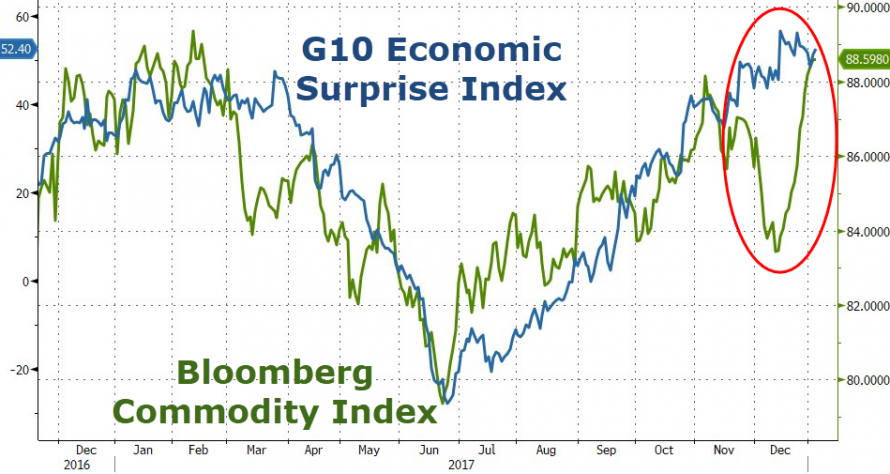 Some remain unconvinced, warning that economic growth could slow down as the year progresses, turning into a headwind for the commodities sector.
"We think prices are reflecting undue optimism about demand," said Caroline Bain, chief commodities economist at consultant Capital Economics Ltd in London.

"Indeed, weaker demand, as China's economy slows, should trigger somewhat lower prices this year," she added in a note to investors.
There's just one thing about all this commodity-based exuberance...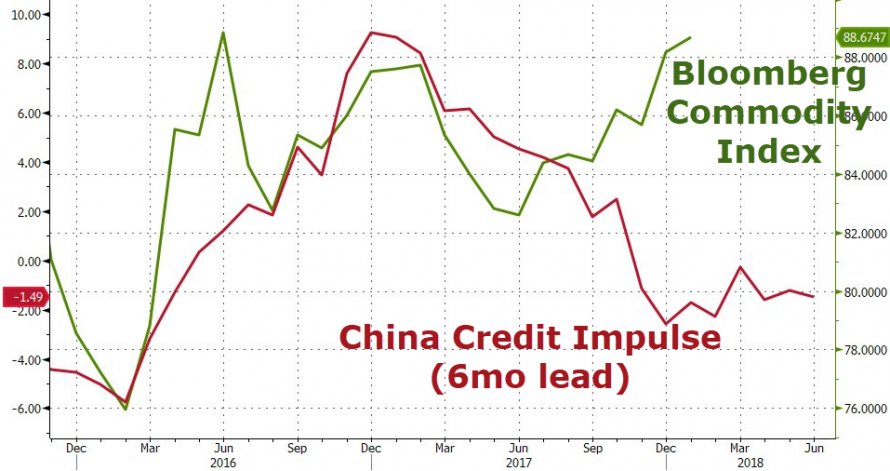 As Bloomberg concludes, in the weeks ahead, Chinese credit data and central bank policy will be key to determining whether the gains continue, Citigroup's Layton said.
"The only reluctance that people have in terms of getting more bullish on metals and bulks is that China has clearly shifted the tone from growth targets to quality over quantity, and people don't know what that means yet."

"Chinese credit numbers are going to be critical to setting the tone for the first half, and I think they're going to be fine," he said.
Finally, we note that while commodities have been soaring, some have gained more than others and in the case of copper/gold, perhaps a little too much compared to the bond market's view of the world's growth outlook...