Update: The MTA is closing all above ground subway service, Long Island Railroad Service and all Metro-North Service at 4 pm EST.
US railway operator Amtrak is running on a reduced schedule, and interstate buses are also being cancelled, according to the BBC.
The weather pattern has already brought snow to the US South as far down as Florida.
* * *
Flights at JFK airport have been temporarily suspended "due to strong winds and whiteout conditions" caused by Winter Storm Grayson.
Due to strong winds and whiteout conditions, flights at JFK have been temporarily suspended. Travelers are urged to contact their airline carriers for updates on resumption of service

— Kennedy Airport (@JFKairport) January 4, 2018
"Travelers are urged to contact their airline carriers for updates on resumption of service," the JFK Twitter account advised.

New York Gov. Andrew Cuomo declared an official weather emergency in New York City, Long Island and Westchester County on Thursday as the storm is expected to drop up to a foot of snow on New York City.
All flights out of La Guardia, New York City's other major airport, were cancelled around midday Thursday in anticipation of the storm.
Almost all #LGA airport flights are cancelled today (January 4) due to weather. To determine if your carrier may still operate later this evening or what your flight status will be tomorrow (January 5), please contact them directly.#LaGuardia #Winterstorm #Grayson #Blizzard2018 pic.twitter.com/ER6kjeFigR

— LaGuardia Airport (@LGAairport) January 4, 2018
Newark Airport warned flyers to double check on the status of their flights because many had been cancelled.
Weather conditions are affecting many flights at #EWR. We strongly urge you to check with your carrier on the status of your flights. Thank you. pic.twitter.com/Pa40lvKmZp

— Newark Airport (@EWRairport) January 4, 2018
The airline-tracking site FlightAware is reporting more than 3,200 canceled flights within, into, or out of the United States on Thursday, the Associated Press reported.
The massive winter storm is sweeping from the Carolinas to Maine, dumping snow along the coast and bringing strong winds.
The governor of Massachusetts is warning of possible prolonged power outages resulting from the strong snowstorm that is pummeling the East Coast, to be followed by more severe cold.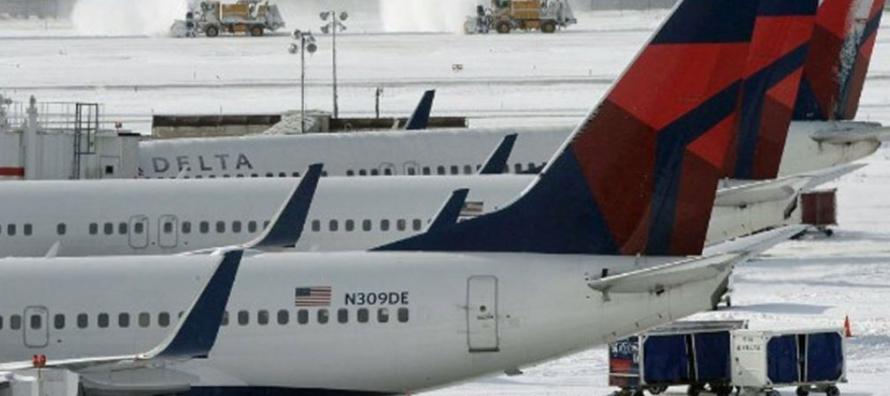 Gov. Charlie Baker said during a morning briefing Thursday that emergency officials are prepared to open shelters in southeastern Massachusetts and Cape Cod, where heavy wet snow and howling wind gusts of 60 mph or higher pose the greatest threat of outages.
The strong winds could also make it difficult, if not impossible, for utility crews to use bucket trucks to quickly restore downed power lines.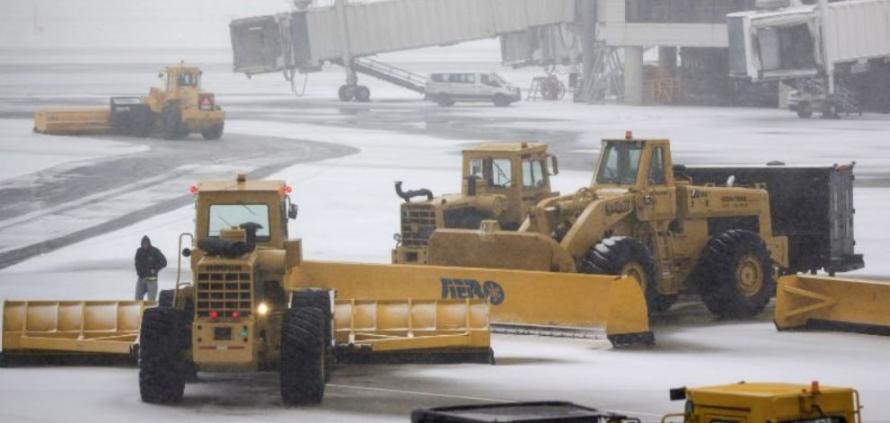 In Connecticut, Gov. Dannel P. Malloy says more than 100 warming centers are open in 34 towns. Malloy says the state has 634 state plow trucks and 250 contractors working to clear the highways.
Already, seventeen cold-related deaths have been reported across the US, according to the Associated Press, as hurricane force winds of up to 60 mph (95km/h) hammered the north-eastern US coastline.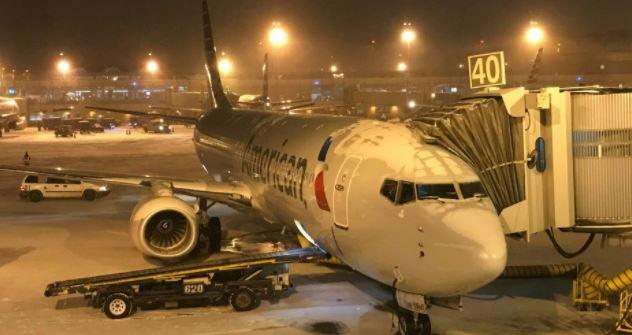 Authorities say two men died during the winter storm Wednesday night when their pickup truck overturned into a creek.