Lawmakers like Connecticut's Democratic Gov. Dannel  Malloy should pay attention to the latest batch of IRS data, which show tax payers – particularly wealthy ones – are leaving Connecticut for states like Florida, where there is no income tax, and New York City, where taxes are high but at least you can order Chinese food at 4 am.
Indeed, as the Hartford Courant points out in an editorial, the latest data reveal that Connecticut is in the middle of a taxpayer exodus.
Those who moved out of Connecticut from 2015 to 2016 took with them more than $6 billion in adjusted gross income, or AGI.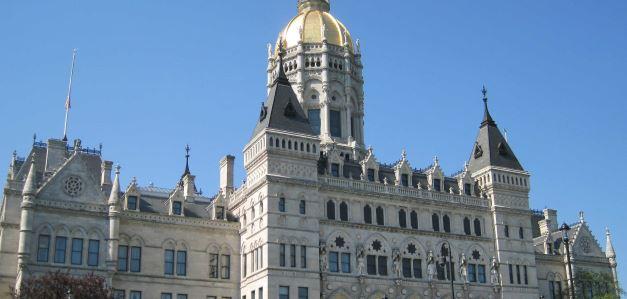 People who moved to Connecticut brought with them only about $3.36 billion in AGI. The total net loss to Connecticut: $2.7 billion. In one year. That was in the top five of all states, regardless of population.
And that was before this year's budget battle, which nearly precipitated dramatic cuts to municipal services. The taxes and cutbacks that lawmakers agreed to in order to pass a compromise budget bill will likely anger more monied nutmeggers.
Connecticut collected $6.85 billion in income tax from the 2015 tax year, or 4.3% of the $161 billion in AGI reported from all filers. If that same ratio held true in 2016, then the loss of $2.7 billion in AGI would have meant an actual loss of more than $100 million in income tax revenue.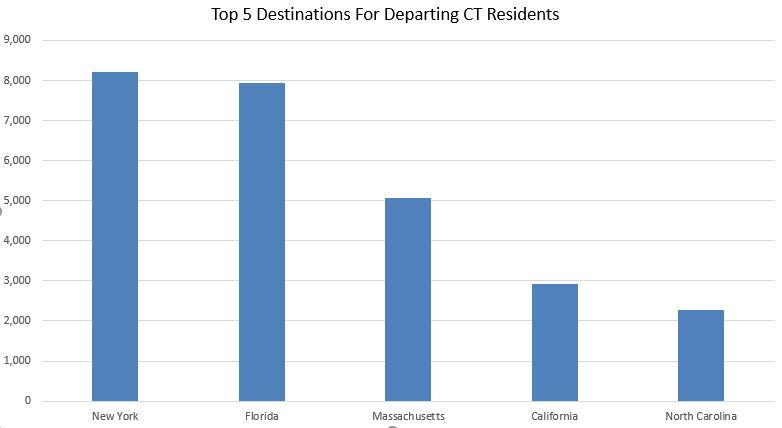 While that's not a whole lot relative to the state's 20 billion budget, it's still a not-insignificant amount of money.
As the paper's editorial board warned: "Legislators, this is strong evidence that taxing residents at high rates is becoming counterproductive."
Here's more from the Courant:
The average adjusted gross income for all filers who moved out of Connecticut last year was $123,377 — the highest in the nation and far above the state's median income. The average AGI per return for those who moved in was $92,677, or $30,699 less than those who moved out — the biggest difference in the nation. Put another way, those who moved in were not enough in number, or in income, to replace the expats.

The states that poached the most taxpayers from Connecticut were New York (8,202 tax returns) and Florida (7,944). The average adjusted gross income for those who left for New York was $111,653. That's pretty bad, but it's nowhere near as shocking as Florida, where the average return from former Connecticut residents was $253,187 in adjusted gross income.

That means more than $2 billion in income moved from Connecticut to Florida from 2015 to 2016, more than twice as much money as moved to New York.

The overall trend of richer people leaving Connecticut has been increasing over the last five years, according to the IRS data.

The total number of tax filers and their average AGI for people who moved out of Connecticut was higher last year than at any time since before 2011-12. For example: From 2012 to 2013, more than 48,000 tax filers had moved out of Connecticut, nearly as many as moved out from 2015 to 2016, but the average return was about $112,000 in AGI, compared to over $123,000 last year.
This is just another reminder that Connecticut's lawmakers need to find a way to deal with the state's intractable pension problem without soaking the rich.