President Trump's lawyers slapped former White House Chief Strategist Stephen Bannon with a cease and desist letter Wednesday night demanding he refrain from further disparaging the President and his family, reports ABC News.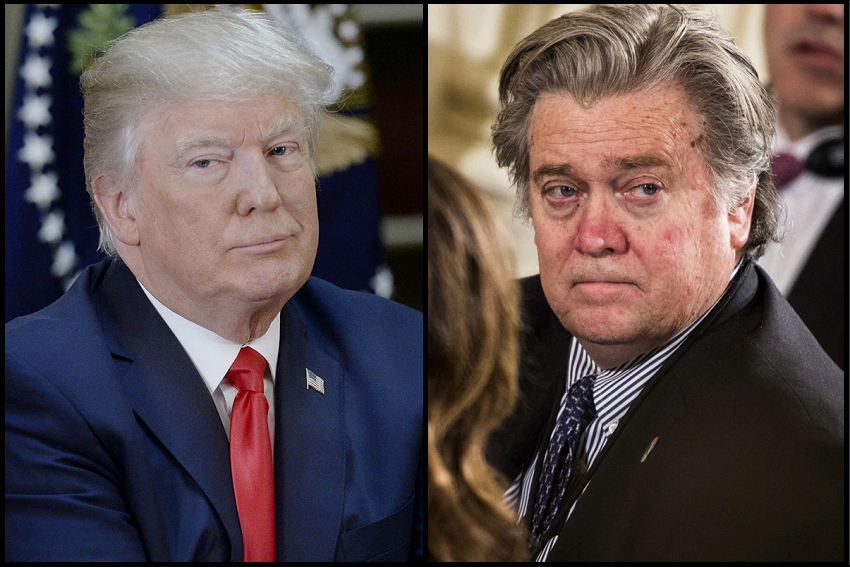 In a statement issued today, Trump attorney Charles Harder issued a statement that "legal notice was issued today to Stephen K. Bannon," adding "his actions of communicating with author Michael Wolff regarding an upcoming book give rise to numerous legal claims including defamation by libel and slander, and breach of his written confidentiality and non-disparagement agreement with our clients. Legal action is imminent."

As ABC reports, in the letter to Bannon, Harder, writes,
"You [Bannon] have breached the Agreement by, among other things, communicating with author Michael Wolff about Mr. Trump, his family members, and the Company, disclosing Confidential Information to Mr. Wolff, and making disparaging statements and in some cases outright defamatory statements to Mr. Wolff about Mr. Trump, his family members, and the Company, knowing that they would be included in Mr. Wolffs book and publicity surrounding the marketing and sale of his book."
Trump's legal team is threatening monetary damages, injunctive relief, and "all other remedies available at law and equity," although no monetary figure is given. 
The letter goes on to cite Paragraph 8 of a non-disclosure agreement Trump required all of his staff to sign to refrain from any disparaging comments against the Trump family, campaign, or organization; "Consent to Injunction. A breach of any of your promises or agreements under this agreement will cause the Company, Mr. Trump and each other Trump Person irreparable harm. Accordingly, to the extent permitted by law, and without waiving any other rights or remedies against you at law or in equity, you hereby consent to the entry of any order, without prior notice to you, temporarily or permanently enjoining you from violating any of the terms, covenants, agreements or provisions of this agreement on your part to be performed or observed. Such consent is intended to apply to an injunction of any breach or threatened breach."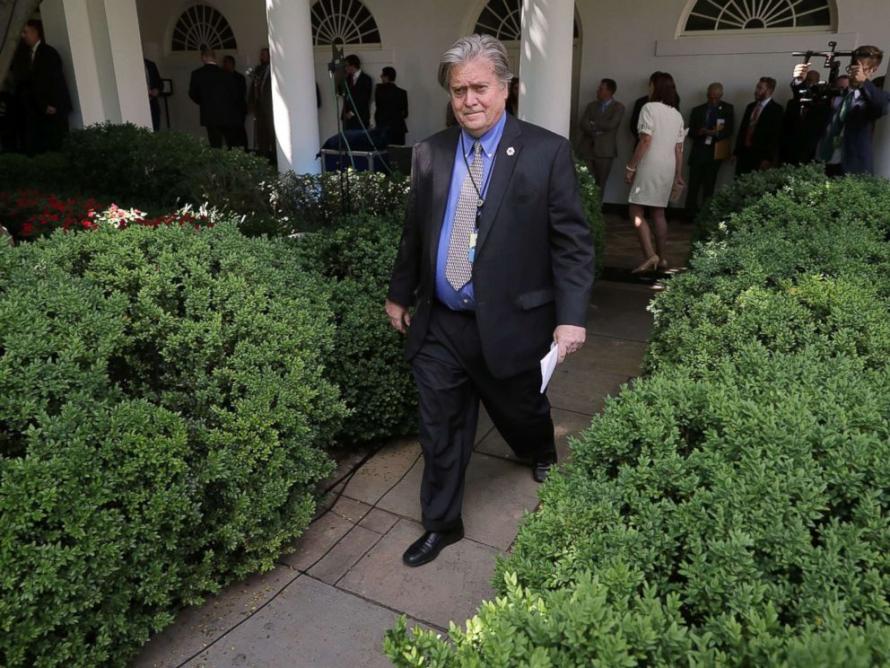 Under the "Damages and Other Remedies" section of the agreement Trump's attorneys cite a section which reads "Notwithstanding anything to the contrary, each Trump Person will be entitled to all remedies available at law and equity, including but not limited to monetary damages, in the event of your breach of this agreement. Nothing contained in this agreement will constitute a waiver of any Trump Persons remedies at law or in equity, all of which are expressly reserved."
Never-Trump neocon Bill Kristol suggested the cease and desist letter is an intimidation tactic to dissuade others from "telling the truth about what happened during the campaign." 
The president of the United States is trying, through the example of the cease and desist letter to Bannon, to intimidate others from telling the truth about what happened during the campaign.

Bill Kristol (@BillKristol) January 4, 2018
Former Breitbart tech editor Milo Yiannopoulos said in an Instagram post "Sad to see Trump and Bannon at each others' throats today. I expect the interviews Michael Wolff did happened a long time ago and are tumbling out in to the press unexpectedly. (It's worth noting that Wolff has a very long history of being called out by his sources for fabricating quotes, including this book already.)," adding "The statement from the President has left Steve will little choice though. Expect to see Breitbart bigging up Pence in the months to come."
Excerpts from Wolffs book were published Wednesday in New York Magazine, in which Bannon described a July 2016 meeting at Trump Tower that included Donald Trump Jr. and a Russian lawyer as treasonous and unpatriotic. Bannon also said he believed there was zero chance that the president was not aware of the meeting, which contradicts previous White House statements.
Theyre going to crack Don Jr. like an egg on national TV, Bannon reportedly said.
As we reported yesterday, Following Steve Bannon's earlier remarks from a forthcoming book about "treasonous" meetings at Trump Tower, President Trump lashed out and denounced his former top strategist, saying that he lost his mind after leaving the White House last summer.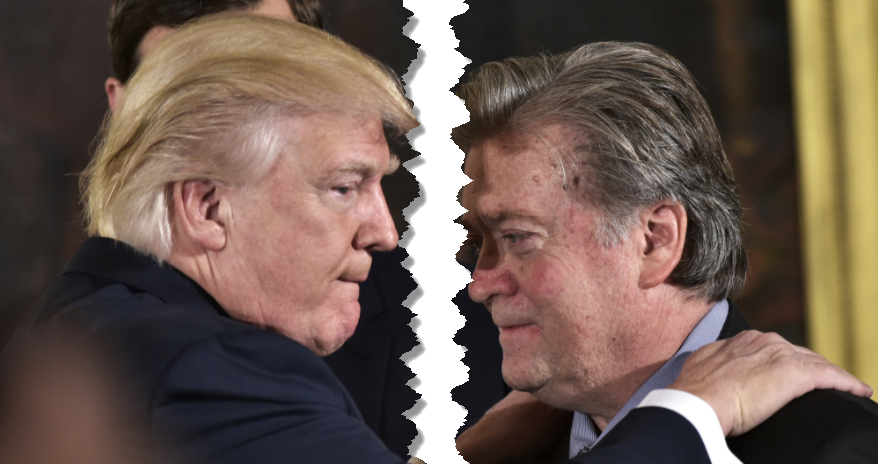 "When he was fired, he not only lost his job, he lost his mind," Trump blasted Bannon in a White House statement. "Now that he is on his own, Steve is learning that winning isnt as easy as I make it look."
Perhaps Steve will also learn what it's like to be considerably less wealthy if Trump follows through on his new legal threats.