Representative Devin Nunes (R-Ca), chair of the House Intelligence Committee, is expanding his committee's investigation into the FBI and DOJ's handling of an ongoing probe into alleged collusion between the Trump campaign and Russia, according to a letter  sent yesterday to Deputy Attorney General Rod Rosenstein.
According to the letter, Rosenstein has finally agreed to comply with a subpoena issued by the House Intelligence Committee last August and produce fully unredacted records of conversations that could shed light on accusations the FBI pursued the investigation in a partisan and unfair manner.
As agreed, designated Committee investigators and staff will be provided access to all remaining investigative documents, in unredacted form, for review at DOJ on Friday, January 5, 2018. The documents to be reviewed will include all FBI Form FD-I 023s and all remaining FBI Form FD-302s responsive to the Committee's August 24, 2017 subpoenas. The only agreed-upon exception pertains to a single FD-302, which, due to national security interests, will be shown separately by Director Wray to myself and my senior investigators during the week of January 8,
2018.

You further confirmed that there are no other extant investigative documents that relate to the Committee's investigations into (a) Russian involvement in the 2016 Presidential election or (b) DOJ/FBI's related actions during this time period. This includes FD-302s, FD-1023s, and any other investigatory documents germane to the Committee's investigations, regardless of form and/or title. If, somehow, "new" or "other" responsive documents are discovered, as discussed, you will notify me immediately and allow my senior investigators to review them shortly thereafter.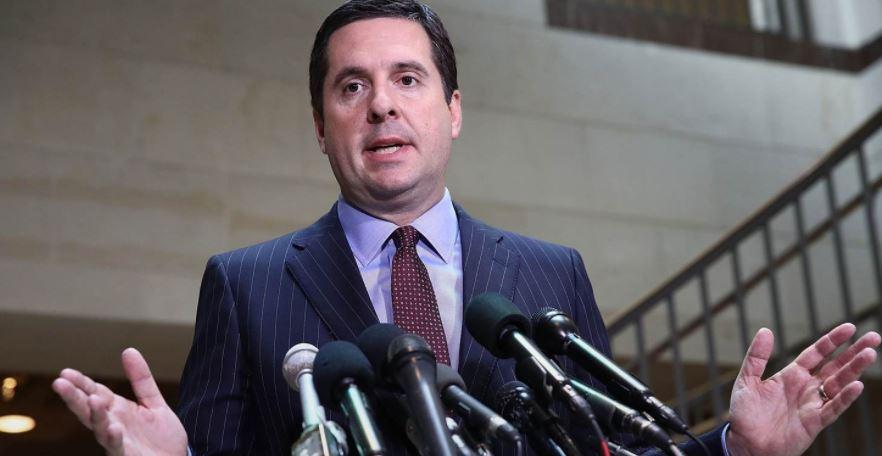 Moreover, Nunes has demanded an all-star lineup of witness interviews for the month of January, including FBI Supervisory Special Agent Peter Strzok and his mistress FBI Attorney Lisa Page, which should provide hours of entertainment. 
With respect to the witness interviews requested by the Committee, you have agreed that all such witnesses - namely, former DOJ Associate Deputy Attorney General Bruce Ohr; FBI Supervisory Special Agent Peter Strzok; former FBI General Counsel James Baker; FBI Attorney Lisa Page; FBI Attorney Sally Moyer; FBI Assistant Director Greg Brower; FBI Assistant Director Bill Priestap; and FBI Special Agent James Rybicki - will be made available for interviews to be conducted in January.

Lastly, as to the remaining approximately 9,500 text messages between FBI Supervisory Special Agent Peter Strzok and his mistress, FBI Attorney Lisa Page, it is my understanding based on your representations that another search is being conducted and all relevant messages will be provided. Accordingly, the Committee requests production of these messages by no later than close of business, Thursday, January 11, 2018. Similarly, I understand that your office is researching records related to the details of an April 2017 meeting between DOJ Attorney Andrew Weissman (now the senior attorney for Special Counsel Robert Mueller) and the media, which will also be provided to this Committee by close of business on Thursday, January 11, 2018.
Interestingly, the one key witness which seems to be missing from Nunes' list is former Deputy FBI Director Andrew McCabe.
Of course, as you're undoubtedly aware by now, Strzok is the same FBI agent who was removed from Special Counsel Mueller's team after his own text messages revealed an "insurance policy," apparently crafted in Andrew McCabe's office, to prevent a Trump presidency.
"I want to believe the path you threw out for consideration in Andy's office - that there's no way he [Trump] gets elected - but I'm afraid we can't take that risk." writes FBI counterintelligence officer Peter Strzok to FBI lawyer Lisa Page, with whom he was having an extramarital affair while spearheading both the Clinton email inquiry and the early Trump-Russia probe, adding "It's like a life insurance policy in the unlikely event you die before you're 40." 
Text-from Peter Strzok to Lisa Page (Andy is Andrew McCabe): "I want to believe the path u threw out 4 consideration in Andy's office-that there's no way he gets elected-but I'm afraid we can't take that risk.It's like an insurance policy in unlikely event u die be4 you're 40"

— Bret Baier (@BretBaier) December 13, 2017
The letter is the second in an escalating effort by the House Intelligence Committee to unearth information pertaining to allegations that the Russia probe was spearheaded by anti-Trump elements in the FBI and was mishandled at various junctures.
So grab your popcorn...January is shaping up to be an interesting month...
Here is the  full letter from Nunes: