Whether it is Coinbase's denial of plans to include Ripple on its network or simply a broader understanding of the asset, 2018's high-flyer is lagging today as investors regain their appetite for Ethereum (record highs over $1000) and Bitcoin (over $16k) overnight.
Ripple began its decline yesterday, but extended losses today as CoinTelegraph reports that the popular exchange and wallet platform Coinbase has refuted recent rumors that Ripple (XRP) or other cryptocurrencies will soon be integrated into GDAX, its flagship digital currency exchange.
CEO Brian Armstrong firmly stated that neither Coinbase and GDAX have made a decision to integrate any cryptocurrency or digital asset in the short-term. The company said in a blog post:
"A committee of internal experts is responsible for determining whether and when new assets will be added to the platform in accordance with our framework. These individuals — and all employees at Coinbase — are subject to confidentiality and trading restrictions.

As of the date of this statement, we have made no decision to add additional assets to either GDAX or Coinbase. Any statement to the contrary is untrue and not authorized by the company."
Coinbase's statement was released following a spate of unverified rumors that claimed GDAX is planning to integrate XRP. The scale of the rumors, which largely circulated on Reddit and Twitter, increased to the point where the company felt the need to refute them, as the price of XRP surged.
The reaction is clear, as Crypto traders rotate back to ETH and BTC...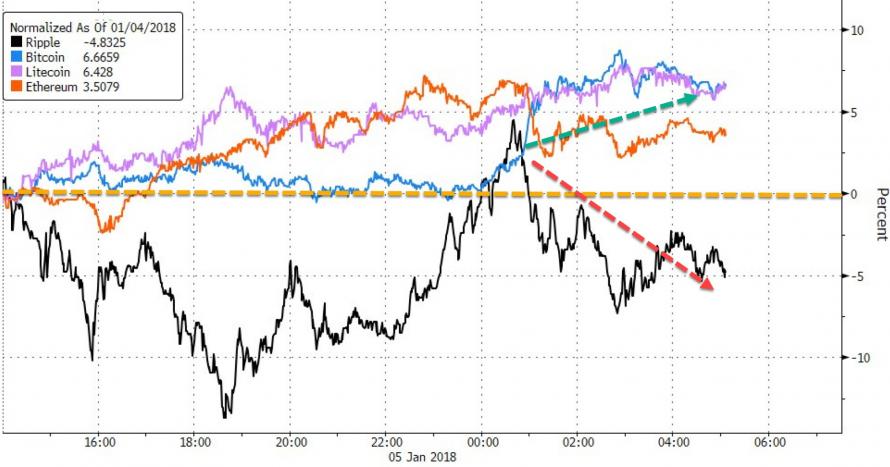 Overnight saw Bitcoin surge back above $16,000...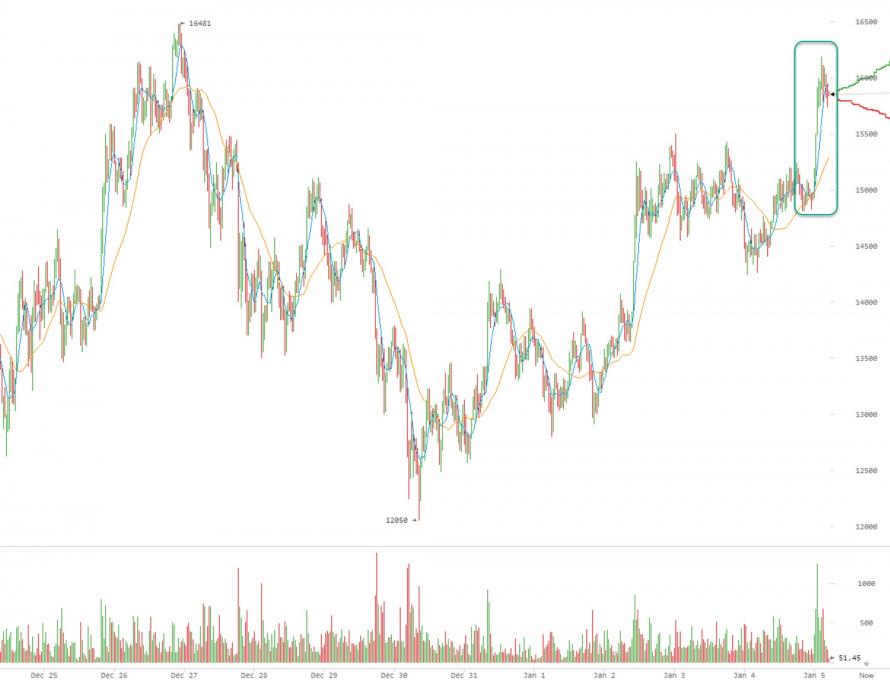 And Ethereum hit new record highs above $1000 for the first time...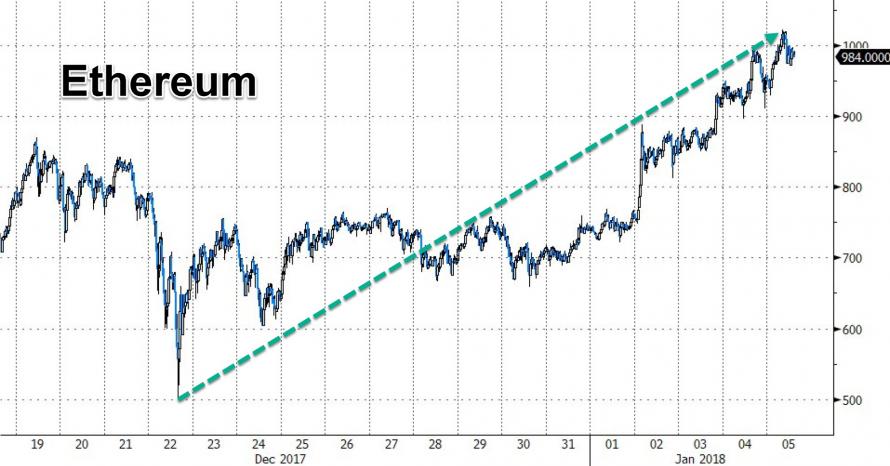 That is a double from the 12/22 lows.
Ethereum's market capitalization rose above $100 billion for the first time on Thursday, according to Coinmarketcap data. 
Earlier this week, ethereum founder Vitalik Buterin announced the launch of two subsidies to support research into the scalability and development of the cryptocurrency.